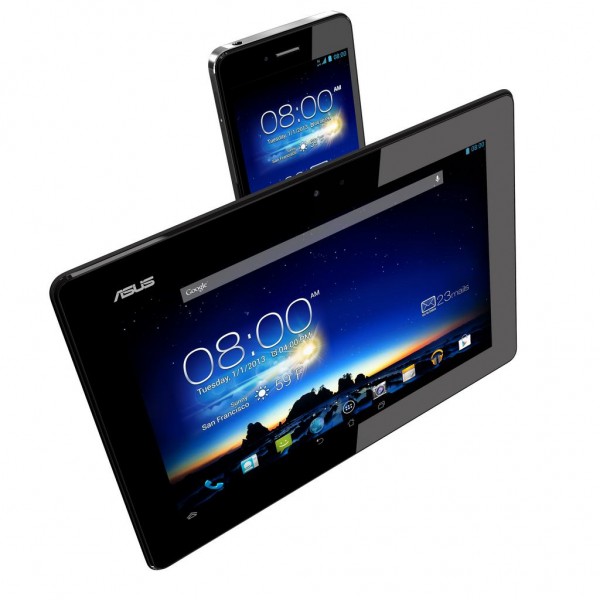 Those looking to get their hands on the successor to the Asus PadFone 2 will have their wish granted very soon. The much-awaited Padfone Infinity is slated to be out in Singapore on June 1 from M1 and StarHub as well as authorised dealers in time for the upcoming PC Show 2013.
There are a lot of things to like when it comes to the Infinity, a phone that can be slotted into a dock to turn into a tablet. What's impressive are the gorgeous 5-inch full HD (1920 by 1080 pixels) screen, the use of the standard micro USB cable and 1.7GHz quad-core Qualcomm Snapdragon 600 processor.
Yet, the unique feature of the Padfone Infinity is the one-piece aerospace-grade aluminium body that measures just 6.3mm thin. The phone itself weighs a light 141g. With the dock, the combined weight is just 532g, which is similar or less than many 10-inch tablets.
The PadFone Infinity also comes with its own Asus apps such as the Asus Story for those looking to organise photos in a virtual photobook and the improved Supernote 3.1, for note taking and drawing.
For those who are avid snappers, the Infinity comes with a 13-megapixel camera armed with an f2.0, five-element lens for increased light capturing capability. The smartphone can output Full HD 1080p video via its micro USB-compatible MyDP port.
The PadFone Infinity will cost S$898 for the 32GB version and S$998 for the 64GB one. To turn the phone into a 10.1-inch tablet, the optional docking station will cost you another S$368.