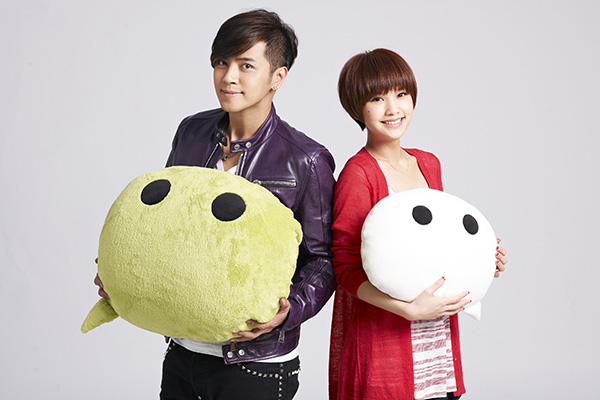 Nimbuzz may not think much of television commercials at the moment, but it seems to be getting WeChat a fair bit of traction here in Singapore and the region.
A month after the China-based instant messaging app made its debut on local television, showing off its functionality through Taiwanese celebrities Show Luo and Rainie Yang, WeChat is now topping the charts on iTunes, Google Play, and the Windows Phone Store.
At the time of writing, WeChat is the number one most downloaded free app on Windows Phone, the fifth most downloaded on Android, and the sixth most downloaded on iTunes (all on local charts).
In a media statement issued on Wednesday, WeChat reported that it is also dominating downloads in India, Indonesia, Malaysia, Mexico, and the Philippines. All in all, the app now counts 50 million active users outside of mainland China, which is still its stronghold at close to 195 million active users.
This puts WeChat close to WhatsApp in terms of the number of active users, a significant achievement for the company. Of course, most of WeChat's users are still concentrated in mainland China while WhatsApp has a more global reach. Meanwhile, other mobile IM apps such as LINE, KakaoTalk, and the above-mentioned Nimbuzz ceaselessly continue to try carving themselves a slice of the pie.
Their meteoric rise shows no signs of abating, and there are still millions of people out there for IM apps to win over from traditional SMS. As these apps gradually begin to offer more and more ways of interacting with your friends and strangers from halfway around the world, they may even chip into the market share of social networking behemoths such as Facebook.
In fact, a recent study by the Pew Research Center found that many teens in the US are starting to feel "waning enthusiasm" for Facebook and are moving to simpler services such as Twitter. Will WeChat and its brethren turn out to be the ultimate cure they flock to?