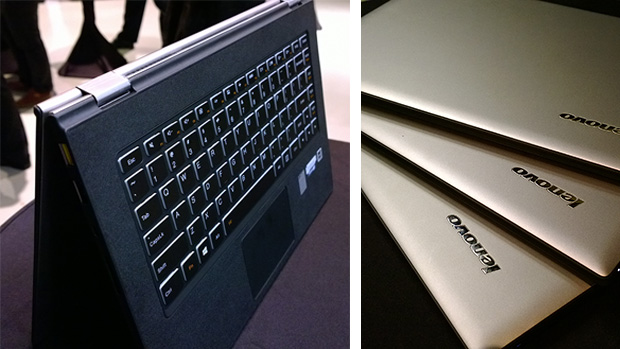 PC makers have been pumping out new devices powered by Intel's latest Haswell processors, so it's about time we saw a hardware refresh for Lenovo's IdeaPad Yoga 13, one of the most interesting Windows 8 convertibles launched more than a year ago.
The new Yoga 2 Pro will be launched at this year's SITEX IT bazaar, and Lenovo has certainly upped the ante here, as we're looking at more than just a processor bump.
The name change is the first obvious departure from its previous generation. Lenovo is moving away from the IdeaPad moniker, and has slapped a "Pro" label for good measure. However, you're not going to find any enterprise-oriented features on this particular device.
Instead, the Yoga 2 Pro remains a consumer model with a slew of new features, including a gorgeous 13-inch 3,200 pixels by 1,800 pixels multi-touch display and a beautiful black-and-white, back-lit keyboard. Windows 8.1's colorful tiles really come to life on its vivid display.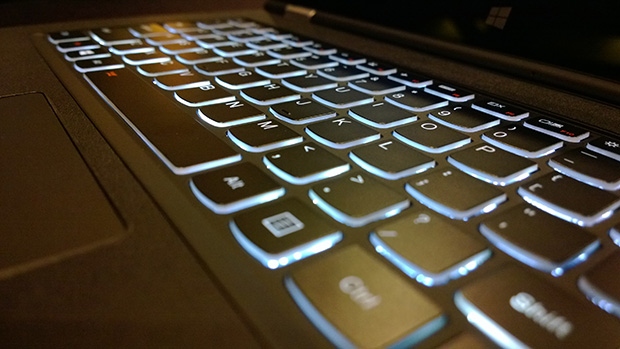 The surface finish feels fantastic to the touch. No glossy fingerprint magnet here, just a smooth, rubbery material that provides a good grip. The entire laptop feels rock solid, and I couldn't get any part of it to creak or flex no matter how I tried.
As per the previous model, you'll be able to twist the Yoga 2 Pro's display all the way to the back so that it can be used in multiple modes. It's still too big and heavy to be used comfortably as a tablet, but at only 1.39 kg, the Yoga 2 Pro is actually lighter that its forebear. In fact, it's only very slightly heavier (40g) than the 13-inch Macbook Air, which is impressive considering hardware differences such as a touch screen and a strong hinge.
Lenovo has equipped the Yoga 2 Pro with a piece of software that prompts you with tips on what you can do with the mode you twist to. When you tap on the prompt, you get pushed into a "Yoga Picks" app that shows you what sort of apps you can use in a particular mode.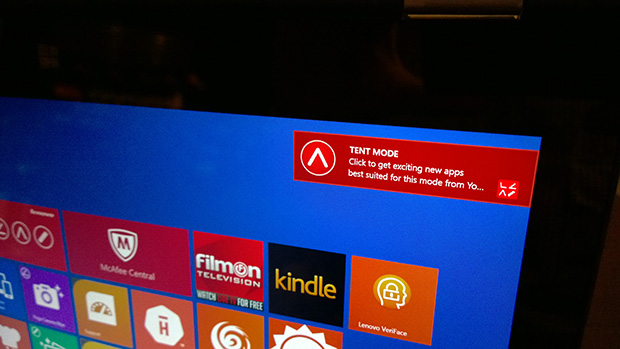 Frankly, it's gets quite annoying after the tenth or so notification, so I hope it can be turned off.
There's almost nothing to dislike about the Yoga 2 Pro, except one detail: Lenovo's decision to build a combination of one USB 2.0 port and one USB 3.0 port is baffling. Why not two USB 3.0 ports? Plus, I wish the company had chucked in the choice of an Intel HD 5000 or even 5200 GPU instead of the baseline 4400.
All those goodies come at a price. The Yoga 2 Pro will be retailing from S$1,899, and you'll be able to get your hands on it at SITEX next week. As a new product, the Yoga 2 Pro probably won't see any discount there, but it should be reasonable to expect some freebies with every purchase.
We'll get our full review up soon, so stay tuned!