For years, YouTube has been working with content creators to build their own YouTube channels.
But it's not just the likes of Psy who can carve out stardom beyond their home turf. Homebodies, geeks, housewives, grandmas and even 12-year-olds can start their own channels and grow their audiences.
Take Ami Nishimura, a homemaker who started her own cooking channel, Ochikeron.
Speaking in English in her Japanese-subtitled videos that are posted on Tuesdays and Fridays, the video blogger has formed a large English-speaking audience, mainly in the US.
Nishimura didn't have a very large audience when she started the channel in 2011. But she soon learned more about what people were searching for by using the analytics manager in YouTube, and tagged her videos to improve her channel's visibility.
Being part of the YouTube partner programme helped too. The programme, which offers advanced features and tools to help content owners grow their audience, was instrumental to the success of Ochikeron, which now boasts over 270,000 subscribers.
YouTube partners, which number over a million from over 30 countries, can also monetise their content through ads.
According to David Macdonald, head of YouTube content operations in the Asia-Pacific region, YouTube has one billion viewers and houses six billion hours of content.
Most of us would take all that content for granted, but to video bloggers like Nishimura, video production is no mean feat. She shoots videos over two days before editing them.
But the the work doesn't end there. She needs to engage her viewers too, by reading and responding to viewer comments, though she won't comment on how much she makes from her work on YouTube.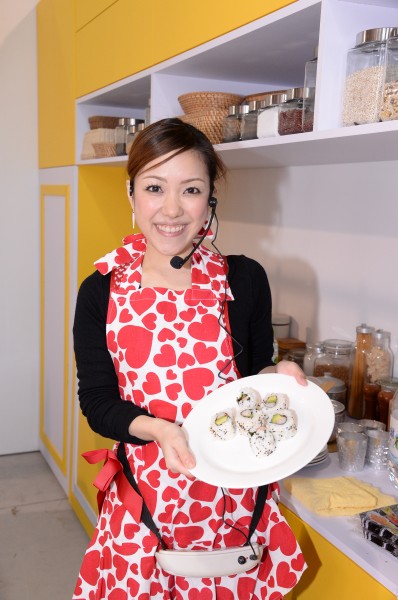 Nishimura cites her accessibility as the primary reason for attracting a large audience. Each of her videos follows a simple structure, starting with an introduction of what she's teaching for the day, her reasons for it (either in response to requests, or being taken by her muse), followed by step-by-step instructions on how to prepare the dish.
With Nishimura's popularity, she could well make it to broadcast TV, but she says she has none of that ambition. And in a way, Google's YouTube ambitions are parallel to Nishimura's.
YouTube's Macdonald said there are no plans to follow the Netflix and Amazon model of pursuing and funding Hollywood to create long-form content. Instead, he emphasised Google's focus on localising content across 61 countries and languages.
To help content creators improve their skills, Macdonald said Google has also started the YouTube Creator Academy, a free online interactive course conducted by YouTube experts.
Google is also working with educators in the region – Australia, India, Japan, Korea, for now – to reach out to universities that are learning about the changing media landscape brought about by YouTube.
Macdonald also said that in Southeast Asia, some content creators like Wahbanana, are gaining popularity for their local content. However, that may change as the key players of Wahbanana have announced their departure to form their own channel.