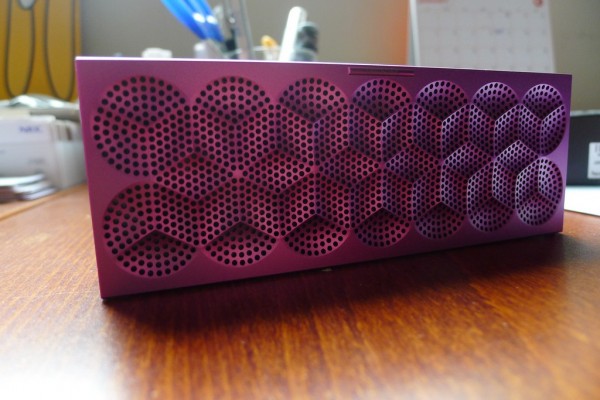 I didn't have high hopes for Jawbone's Mini Jambox speaker when I first saw it. Smaller than the company's original Jambox speaker, it fits nicely into bags but surely, it won't have the size to power up music properly, I had thought.
Then I powered it up, and I was surprised.
The bass on this little fella gives you a nice jolt, especially with the startup audio that is played each time you fire it up. Playing high-quality FLAC tracks on my laptop, the Mini Jambox often provides audio that sounds much bigger than its size suggests.
Very importantly, Jawbone has taken out the annoying distortion that instantly betrays the limits that a small speaker is usually subject to. Playing music in a small room, the Mini Jambox doesn't sound at all distorted or straining to the ear.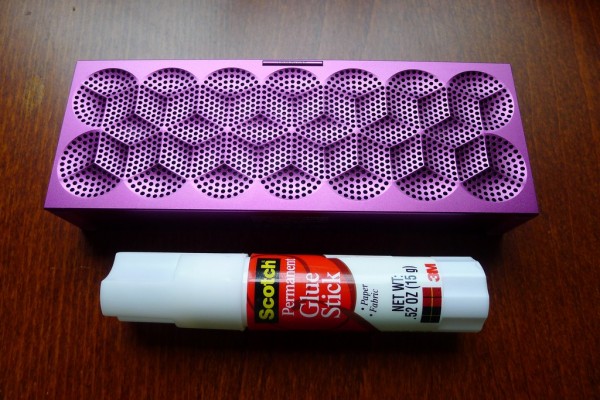 For sure, this is not a speaker to fill up your room convincingly. There is no magic in the two proprietary drivers inside the Mini Jambox to make you feel you're at a live performance.
However, if you want some background music, or if you are sitting at a desk, the Mini Jambox does its job very well. You can surely do better with it than many other small speakers in the market.
For my tests, I had played Chris Botti's Night Sessions. The trumpet comes across with enough shine but not too bright or brittle, as can be the case of many small speakers. Thankfully, the Mini Jambox has spared us some of the overcooked bass on other speakers as well.
On its website, the company touts a proprietary bass radiator, sharing little else about how the low-end is produced. However, I have to say it's one of the more impressive handlers of bass, especially for such small speakers. There is none of that muddy bass that can give you a headache after listening for a while.
During the few days I tried out the Mini Jambox, I also played a number of other tracks, such as live recordings on Dire Straits' Sultans of Swing album. They all turned out very well. Vocals came across clear and distinct, while the guitars never felt overplayed or jarring.
There was not that much detail, as you'd expect from a pair of larger satellite or bookshelf speakers, but the Mini Jambox acquitted itself well once again for its target market – people looking for a very portable speaker.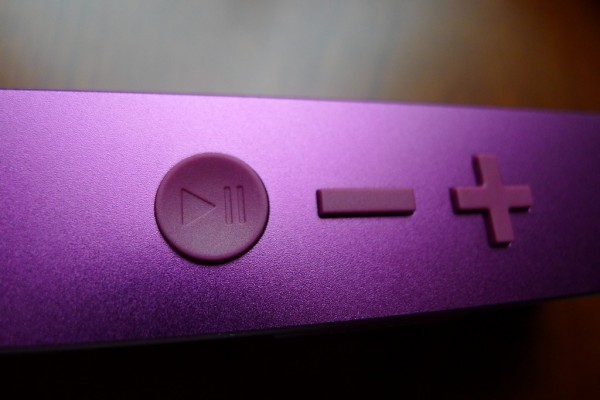 It helps too that the Mini Jambox is really easy to use. For a company making Bluetooth gear, Jawbone has made the Bluetooth pairing on the speaker very simple.
Power it up, press the pairing button and a recorded voice tells you it is ready for pairing with your smartphone, tablet or PC. Pair it once and the link will be remembered afterwards. Sure, there's none of the tap-and-pair NFC (near-field communication) coolness, but that's not a big deal unless you want to pair with various different devices often.
The ease of use is extended to the controls as well. The three large buttons at the top – play/pause, volume up and volume down – make for easy handling. At the side, a micro USB port lets you charge the speaker. At the bottom, two rubber feet keep the metal box securely on a table.
For a lifestyle product, the Jambox Mini has great design as well. It comes in six colours – red, silver, graphite, blue, aqua and purple – so you can pick the look you want. Plus, each one offers a different grille design.
The one big issue I have with the Mini Jambox is its price. At S$278, it is pretty pricey. It actually costs almost as much as Bose's S$299 SoundLink Mini and Bose isn't the first name in value for money.
To be fair, the Mini Jambox looks and sounds great, and is a joy to use. But lower the price a little and Jawbone will have a really attractive speaker for people to bring everywhere with them.