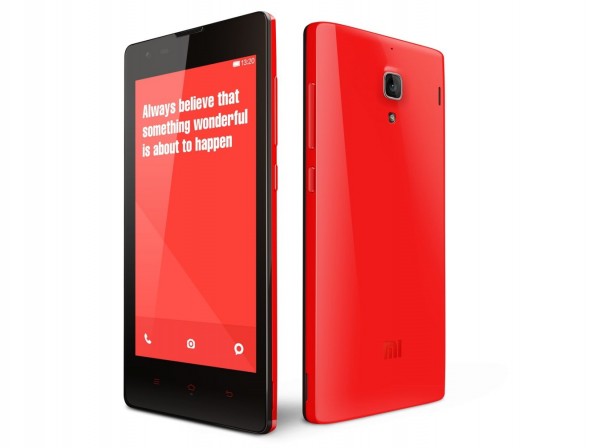 Xiaomi Redmi with dual SIM card slots
Whether you're looking for a budget or high-end Android phone in the coming months, you're likely to be spoilt for choice because of the new entrants to the market of late.
There are the popular Samsung and Sony refreshes of their flagship phones, and there are also interesting new efforts from the likes of HTC and new entrants here such as Xiaomi and Oppo from China, not to mention Taiwan's Asus.
Aiming for simplicity 
Certainly, simplicity seems to be the buzz word for this year's crop of high-end phones. They offer intuitive short cuts to access popular apps by letting you just draw predetermined shapes or gestures on the smartphone screen.
For example, HTC's new One gives you access to the last used app quickly just by swiping the screen from the bottom up. Or how about activating the camera just by drawing an "O" on the screen with Oppo's N1?
Cameras under focus
With the explosive growth of apps such as Instagram and Twitter, which make sharing photos so much easier, one feature on the smartphone has become increasingly important – the camera.
Certainly, this is one area where phone makers have tried to outdo one another. Nokia's recent Lumia 1020, for example, was excellent for its 41-megapixel sensor that allows heavy cropping of captured images.
HTC had gone the opposite direction, by introducing its Ultra Pixel technology in the previous One with just 4 megapixels on paper, but it still shot some excellent images. This year, HTC's new One comes with two camera sensors. They allow you to shoot first and refocus later by editing the image, rather like a Lytro camera.
This also enables the transformation of 2D images into 3D ones, extending the fun factor of shooting with smartphones. It is quite impressive to see shots of food such as your plate of bee hoon presented quickly as 3D images as though you were there.
Not to be outdone, fellow Taiwanese company has rolled out its PixelMaster technology that allows better image capture in low light environments. Now on its budget Zenfones, this was first seen in the premium Padfone Infinity.
Perhaps more interesting is Oppo's N1, which has made it easier to take selfies. The phone has a camera that swivels around to take back- or front-facing pictures without sacrificing image quality since it uses the same 13-megapixel camera for both purposes.
Enter the budget Android
Of course, all is well and good if users take the time to actually learn how to use new features and maximise a smartphone's capabilities. But what about those who just want the bare basics while not compromising on performance?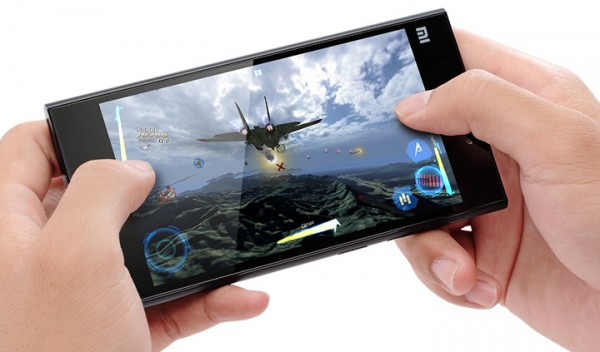 Xiaomi's fastest smartphone in Singapore – the Mi3
China's Xiaomi has found and filled that niche spectacularly since its recent launch in Singapore. With its budget Redmi phone, it has cleaned up the competition even with more expensive models. With the the mid-end Mi3, it targets rivals costing more but without some of its hardware.
Even in a country where users readily spend on a S$1,000 Apple iPhone or Samsung Galaxy, there's no questioning a good bargain. And cheap doesn't mean bad – in Xiaomi's case, the build quality is excellent.
Good news is, Xiaomi is going to get some competition itself. It's coming from Asus's new Zenfones. With an eye on the fast-growing low-end Android market, it is packing in Intel's Atom processors that bring performance without skimping on performance.
To sweeten the deal, Asus has also incorporated its PixelMaster Camera technology in the budget smartphones, without adding much to the price, which starts from an amazing S$120.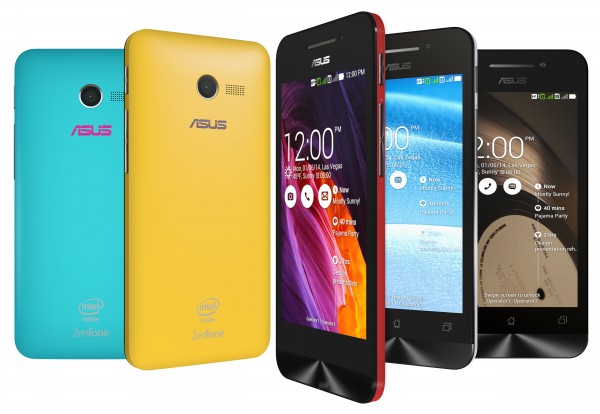 Asus's budget Zenfones
What will consumers choose?
The only drawback for such budget smartphones from Asus and Xiaomi so far is the lack of 4G support. That's not a deal breaker for most budget consumers, as 3G is good enough for when travelling overseas. Plus, most of the content users access on the go, like Facebook updates, work fine with 3G.
Budget smartphones are also a boon for those keen to hold on to their 12GB data plans in Singapore, by avoiding a re-contract with a telecom operator that brings this down to as low as 2GB.
With the likes of Xiaomi and Asus, users can replace their old phones without breaking the bank to buy the more expensive flagship models or sign up a contract for a discount.
The challenge for the smartphone makers now is to continue to innovate and justify the higher prices of their flagship models. Unfortunately for them, some innovations such as slow motion video capture or motion/gesture-based app activation can be easily replicated in cheaper models as well.
Let's not forget the latest Android operating system can be run with only dual-core processors and 1GB of memory. A "clean" version of KitKat, say, Cyanogenmod's, can be run on an old Samsung Galaxy S2 with little or no hit in performance. Of course, that modified version of the software has none of the bloatware that comes with Samsung phones these days.
As a result, it may not be as important for non-geeks to get the latest and greatest in terms of hardware. Fulfilling an increasing portion of the roles of top-end models, budget Android phones are going to be more important.