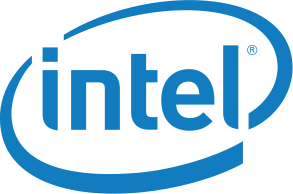 Intel is pitching its processors and software stacks as easy-to-use "building blocks" to more securely connect up a growing network of sensors, wearable computers and portable devices that are to come online in the next few years.

Fresh from investing in a number of companies that provide the software "glue" to hook up the Internet of Things, Intel appears to be moving away from simply selling its chips for faster, more efficient servers and network equipment.
Indeed, the chipmaker wants to develop reference designs for the hardware as well as the software needed by system integrators to roll out large-scale networks of devices swiftly.
This will enable governments to more quickly deploy smart city projects involving hundreds of sensors or cameras, for example. At the same time, companies seeking to add sensors, say, to measure the popularity of a certain part of a shopping mall can have a ready-made reference to start with.
Customers have been asking how to get a project going with the various building blocks that Intel can provide, instead of just the basic hardware, said RadhaKrishna Hiremane, its director for datacentre and connected system product marketing for Asia-Pacific.
"Customers come to us to say they need to build a certain mobile app in a short time frame, or to develop a cost-effective way to do virtualisation," he told Techgoondu at a yearly customer conference in Bali, Indonesia, yesterday.
What Intel is promising is a number of easily available reference designs that partner companies, such as the Accentures and HP Enterprise Services of the world, can quickly take on and build for end customers, he explained.
At a similar event last year, Intel was pushing its fast network capabilities for high performance data centres expected to handle the huge volume and velocity of information from millions of sensors. Its end game then was to sell more silicon.
This year, the chipmaker talked up its partnership with Cloudera, which it recently invested US$740 million in, to deliver its version of the Hadoop software used to manage and crunch huge amounts of data.
It also stressed the importance of managing the security of thousands of sensors which will measure signals and transmit important data that might be the target of theft or sabotage.
McAfee, a security firm that Intel bought in 2011, pitched a management system that enables a quick view of incoming threats and deploys defences quickly across a vast network of devices.
Some 50 billion devices are expected to come online in 2020, up from 15 billion in 2015 and just two billion in 2006, according to Intel. So, the huge number of devices have to be managed more efficiently than simply installing anti-virus or firewalls on each of them manually.
One edge that Intel might have over rivals is perhaps the deep level of security it can include in the hardware, say, a gateway relaying signals from sensors in the field. In that sense, its silicon is still key.
Yet, it remains to be seen if Intel will be the leader in this race to corner the Internet of Things market. Though it has the chips and now the management software and security pieces of the puzzle, it is still dependent on partners taking up its building blocks for their next big network projects.
The company is not getting into any consultancy or services business, Hiremane stressed. The reason – it's just not into the long-term servicing and maintenance end of things, he added.
What the company will look forward to is perhaps faster adoption in the Asia-Pacific region.
So far, organisations in the United States and parts of Europe appear to be more receptive to projects involving the Internet of Things and Big Data, said Hiremane.
South Korea, Japan and Australia are taking the lead in the region, he added, though he believes emerging economies will also look to roll out smart cities through government-led projects in the next few years.