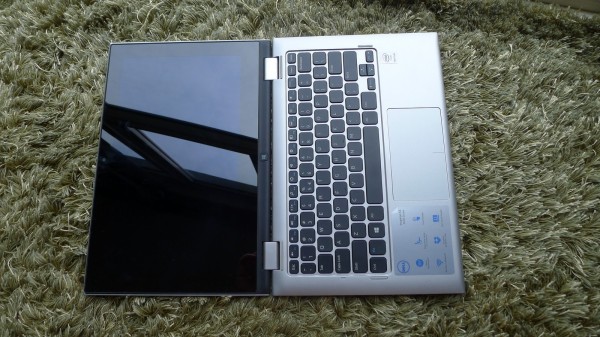 If you want an affordable touch-screen machine that also has a full-sized keyboard, Dell wants you to take a look at its new S$699 Inspiron 11 3000.
The two-in-one machine is sold as a laptop, but really is one of those convertible devices that Intel and PC makers have been trying to sell to users for a couple of years now.
With none of the savvy design of Microsoft's own Surface Pro 3, what does Dell have up its sleeve?
Well, price is its biggest strength. At S$699, it is cheap enough for companies to consider for its mobile workforce, whether this is for salespeople out meeting clients or simply staff at a hotel walking around a large property.
The design is a little staid, except for its one big trick. The screen flips all the way round from a clamshell-like laptop to become a touch-screen tablet. Yes, much like the Lenovo Yoga before.
Like its earlier rival, the Inspiron 11 also faces the same problem of having your keys pressing on a table if you flip it around. At least the Dell machine's keys are recessed, so you just have to look for a flat surface.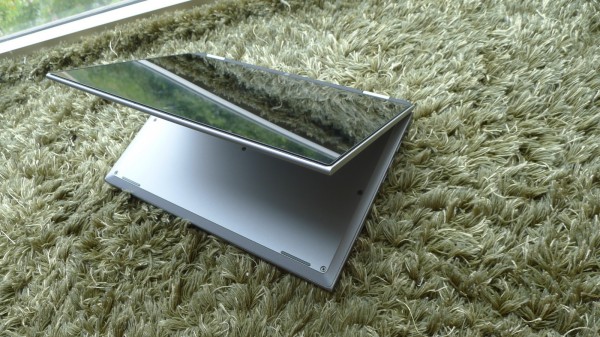 I certainly have no complaints about the solid build. Though it's not a looker, the Inspiron 11 feels sturdy in the hand. It gives you confidence it can take hard knocks on the road.
For frequent travellers, there are also ports you'd love – a full-sized SD card slot, three USB ports and an HDMI connector. So, you're well-covered when it comes to connecting up on the go.
For the price, though, there have to be some trade-offs. For starters, the bezel is thicker than usual around the 11.6-inch screen.
Though the resolution of 1,366 x 768 isn't damning for a screen this size, it's not something you'd love to read a magazine on for hours. To think about it, top-end smartphones with 6-inch screens now offer up to 2,560 x 1,440 pixels.
The biggest trade-off, I feel, is still the storage. The very basic 500GB hard disk used in place of the solid state memory usually on tablets or ultrabooks means that the Inspiron 11 takes a good few seconds more to boot up.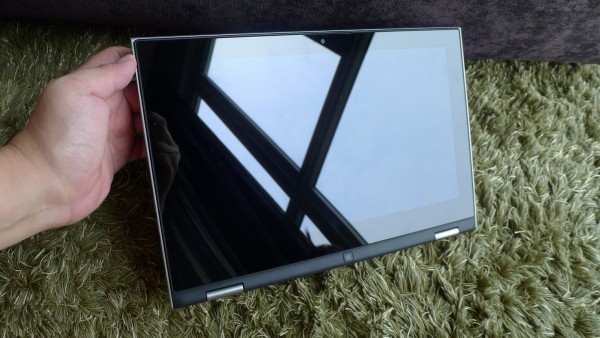 Though the 4GB memory is okay for regular tasks, you have to contend with an Intel Pentium N3530 chip, which is certainly not the fastest around if you plan on running tough PC tasks.
In our tests, this bears out as well. I tried out a typical office workload from the PCMark 8 benchmark test (the "Work" test), and got a score of 1,365. A separate bunch of tests on the "Home" test produced similar results – a rather low score of 1,362.
A faster PC with a higher-end Core chip from Intel would get scores of more than 2,000 typically. Sure, those machines cost more, but you get much better performance for regular PC tasks.
I even tried running the 3DMark 11 test, which simulates PC games, on the machine, and the results weren't pretty. The Inspiron 11 scored a paltry P266. Clearly, this machine doesn't do PC games.
Its basic Intel Graphics included is no fight with even the modest HD4000 graphics chip from Intel that's found in most regular laptops, which scores about P600 or more.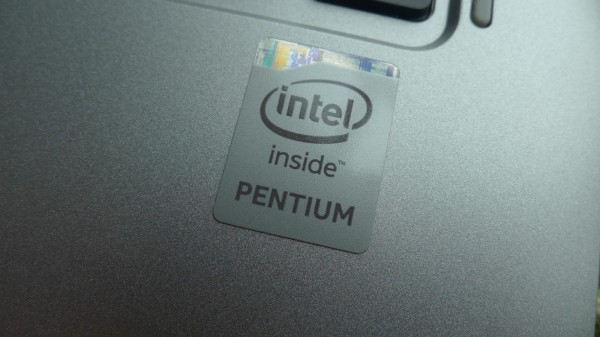 To be fair, this isn't ever going to be used for anything but the most basic PC tasks. Thankfully, the keyboard is a joy to type on. The keys are nicely placed apart and are springy enough despite the shallow depth.
Compared to other tablet keyboards, this is a much better option. If you plan to type a lot on the road, you might get to like the Inspiron 11's keyboard.
In the end, is this Dell two-in-one machine the best of both worlds or the worst? If not for its price, I'd say it's closer to the negative end.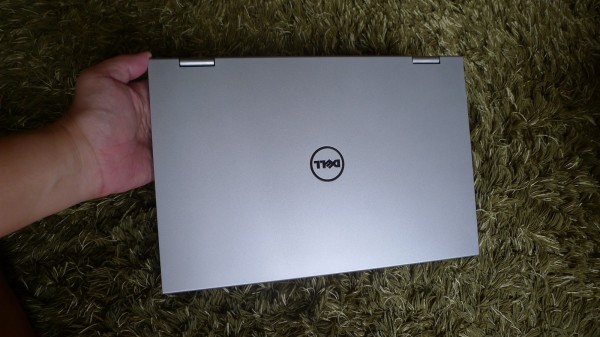 It doesn't have the zip of a tablet accessing nifty apps, since it doesn't use solid state storage. It is also not as portable, with a 1.39kg body that's heavier than a thin and light ultrabook.
At the same time, it lacks the true performance of a full-fledged laptop, which typically boasts the power of an Intel Core processor.
So, what would people to do on this laptop? E-mail? A lighter, cheaper tablet does that. Photo editing? You might need a more powerful laptop
In the end, the Inspiron 11's main selling point is its price. It will attract corporations seeking a cheap touch-based laptop cum tablet to fit into their working environments.
If you're keen on the Inspiron 11, I'd say pay S$100 for an upgrade to the S$799 version that comes with a more powerful Intel Core i3 processor. I don't know about the exact performance on that, since I haven't tested it.
Still, I feel that folks with a less stringent budget or have wider range of uses for a two-in-one machine might look elsewhere for better, if more expensive, alternatives.