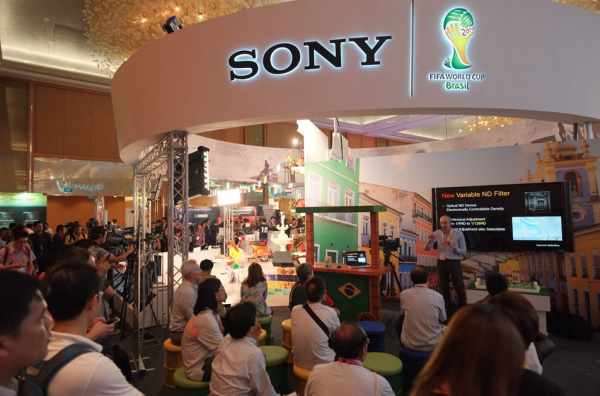 Brought to you by BroadcastAsia2015

When HBO announced its plans for HBO Now, a standalone video streaming service that does not require subscribers to sign up for a cable TV service, it raised a few eyebrows among industry watchers.
After all, the US cable programming giant, known for blockbuster hits such as Game of Thrones, risked alienating cable TV companies which have been its key distribution partners since the birth of the cable TV industry.
Yet, faced with stiff competition from the likes of Netflix, HBO had little choice but to jump on the over the top (OTT) bandwagon.
It is predicted that the Asian OTT market will reach US$8 billion by 2020, up from US$3 billion today. But what's driving the demand for OTT, an industry buzzword that refers to the delivery of content over the Internet?
First, consumer demands have changed. Viewers no longer want to be tied to a programme schedule. They also like to watch – and sometimes binge-watch – their favourite shows at any time and on any device.
Second, the rise of faster mobile and fixed broadband pipes have made it possible to deliver high definition and 4K content over the Internet without relying on aging cable TV networks.
And finally, the popularity of mobile devices has been driving the consumption of video content from TVs, to tablets and laptop computers. Viewers also prefer to see personalised ads and engage with video content through social media interactions.
Is pay TV dead?
Lest you think the good old linear television is dead, think again. Several industry studies have shown that there is still room for growth in the pay TV industry.
According to Digital TV Research, pay TV revenues in the Asia-Pacific region will grow by US$10 billion between 2014 and 2020 to reach US$41.52 billion.
At the same time, pay TV penetration will rise from 59 per cent of TV households to 68 per cent by 2020. In China alone, there will be some 323 million pay TV households by 2020, followed by 179 million in India.
These pay TV providers are likely to augment their pay TV services with video-on-demand or OTT offerings, allowing viewers to watch the same content on multiple screens on a PC or mobile device.
Some operators, like Singapore's StarHub, have even started to leverage their fibre networks to deliver pay TV services. Called StarHub TV on Fibre, it takes advantage of higher bandwidths of fibre networks to let users record shows on one set-top box, and watch them later on another box.
In addition, StarHub has also been offering StarHub TV Anywhere, a video streaming service that lets viewers watch their pay TV channels on PCs and mobile devices.
But supporting a multiscreen screen strategy is not an easy task for pay TV operators and OTT upstarts alike. For one thing, sustaining high quality services over multiple platforms with varying quality of network infrastructure is a key challenge.
Not only do service providers need to carry video content on their networks efficiently by using video optimisation technologies, they also need to invest in safeguards to protect their content.
While pay TV providers who own fibre and mobile networks may find it easier to address some of these challenges, the going gets tougher for OTT players who have no control over the networks in which their content is delivered.
That's why some OTT players, most notably Netflix, have agreed to enter into peering agreements with broadband service providers, a move that is seen as controversial by proponents of Net neutrality.
With these investments needed to crack the next-generation TV market, OTT players and pay TV providers would need to find the right pricing and business models to sustain those investments. That will also depend on the characteristics of each market that they play in.
For instance, in markets where piracy is rampant, pay TV providers and telcos often compete with pirated content. In such cases, they should consider bundling video with other data services.
Content providers could also team up with telcos to drive video-on-demand services, apps, games and other transactions with consumers in return for a revenue share, according to Media Partners Asia.
But to stay ahead in the game, telcos, pay TV providers and OTT players need to do more than react to developments that are shaping the future of TV.
Reuben Verghese, global head of multiscreen solutions and vice president of Asia at Accedo, said: "They need to be able to see emerging trends that will dictate the future of television and develop richer relationships with viewers.
"With digital video products in the hands of millions of users, there is now a huge amount of data being generated for broadcasters. Analytics on this data now allows us to delve into the consumer psyche to unearth consumption patterns and behaviours for better insight into the consumer profile to tailor services and unique content offerings, better helping broadcasters to stand out from the crowd."
In addition to big players like Netflix and HBO, other companies that are also on the TV Everywhere bandwagon include Adobe, Ericsson, Limelight Networks, Ooyala, Paywizard and Rovi Corporation.
To find out more about industry trends, products and services that are shaping the broadcast industry, visit BroadcastAsia2015 from 2 – 5 June at Marina Bay Sands, Singapore.