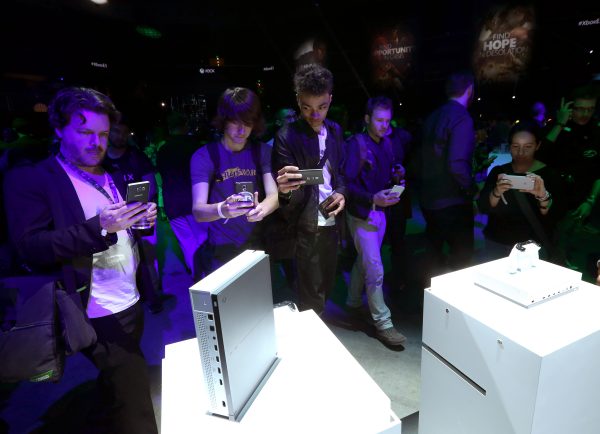 From a new Xbox to famed developer Hideo Kojima's new game, this year's E3 show in Los Angeles has brought lots of goodies to look forward to.
If you haven't been able to keep up with the barrage of news from the show in the past week, here's a handy Techgoondu summary.
Hottest hardware
Microsoft announced the Xbox One S, a diminutive version (40% smaller) version of the original Xbox One launched in 2013.
It's not a "new" Xbox One per se – it's just another version of the Xbox One with improvements, including support for 4K video streaming and 4K Blu-ray playback, an upgraded controller and more storage (up to 2TB).
Looks-wise, it sports an integrated power supply (like the PlayStation 4) instead of the unwieldy power brick from the original XBox One. This console will be available in August 2016 at US$299. We'll have to wait to hear when it's coming to Asia.
If you can hold out a bit longer for an Xbox, Microsoft will be launching Project Scorpio by the end of 2017. This will be a brand new Xbox that supports 4K gameplay (not just video playback, mind you), and, finally, VR (virtual reality) gaming, powered by "the most powerful GPU in a console".
Sony announced that its VR (virtual reality) headset will be available October 13, 2016, in the United States at US$399 (again, stay tuned for news on Asia's release).
This will be compatible with the current PlayStation 4 sets and will be playable with 50 titles from launch until end of the year. All that sounds great except the PlayStation VR was announced right after showing the creepy gameplay trailer for survival horror game, Resident Evil 7 biohazard, which will be released on 24 January, 2017
(See the teaser trailer from the press conference here if you dare here). Horror games and VR sound like a terrible mix to me – can my heart take it?
Nintendo was relatively quiet at this year's E3 with no console to show but they are planning to release the Nintendo NX in March 2017. It is supposed to be a brand new gaming concept, moving away from the rather lackluster Wii-U console.
Tease me
If you only have so much time for trailers, here are some of the most talked about trailers and teasers that are worthy of your time. Here are the most exciting parts:
Hideo Kojima's Death Stranding
It's Hideo Kojima's new game! Of course you have to watch this.
Who's Hideo Kojima? He's the brains behind the legendary Metal Gear series, and after Phantom Pain, he split with the studio Konami in 2015 and now runs Kojima Productions as an independent studio.
This new title is produced, written, directed and designed by Hideo Kojima himself and will be available for the PlayStation 4. What does Death Stranding mean? Who cares, it's Hideo Kojima's new game!

It's all very surreal and slightly eerie with a naked man (Norman Reedus of The Walking Dead fame), a baby, floating people and lots of dead fish, and had everyone going "what the fish?".
Nintendo's The Legend of Zelda: Breath of the Wild
Offering a breath of fresh air during E3 is Nintendo's The Legend of Zelda: Breath of the Wild. The trailer shows off beautiful scenery with Link running in windy, grassy plains, climbing stunning cliffs, and attacking Moblins with weapons and rolling stones.
Oh, and conjuring solid blocks from bodies of water to climb on. All the makings of a grand open-world adventure.
Electronic Arts' Star Wars
With six developing teams working on a bunch of games in the Star Wars universe, EA promises something for every fan.
Bioware is likely to be developing more on the role-playing The Old Republic franchise, Capital Games on the Galaxy of Heroes mobile games and Motive and DICE working on Battlefront.
What made my skin break out in goosebumps is the Star Wars Battlefront X Wing VR mission – dogfighting in a Star Wars universe in VR? The crazy rolls might make me puke but hey, it's a Star Wars fan's fantasy! See the too-short snippet here at the PlayStation press conference.
But the most exciting project looks to be an action-adventure game by Visceral Games, helmed by some of the industry's most influential people including Amy Hennig, creative director of Uncharted and Jade Raymond, producer of the Assassin's Creed series.
Not much is revealed – see a very brief ingame shot in the following EA Star Wars – A Look Ahead trailer.
Ubisoft's Star Trek: Bridge Crew
More of a Trekkie than a Star Wars fan? Here's the closest you can get to the fantasy of being one of the crew members on board a Federation starship, to boldly go where no man has gone before.
Choose to play co-op as one of the four roles on the bridge: Captain, Helm, Tactical, or Engineering, and it looks just like an episode of right of of a Star Trek TV series.
Watch the actors from the Star Trek try out this VR game using Oculus Rift. It does look fun!
Now the problem is finding three other people who have a VR headset to play with. Start saving up now – the game is scheduled to launch towards the end of this year.
Sony Interactive Entertainment's Spider-Man
Sony unveiled an exclusive Spider-Man game developed by Insomniac Games for the PlayStation 4. It looks amazing on the trailer with finely rendered details of the city from the roofs to the ground even with Spidey swinging around.
Hopefully the actual gameplay doesn't disappoint – there aren't enough great games based on superheroes.
Bethesda Softworks' Prey
So this is not a sequel to the 2006 game, but a "re-imagining" of the original game which featured portals and gravity puzzles.
The trailer for the new Prey didn't feature any of those, but it looks beautiful, atmospheric and terrifying – just the kind of game to help you unwind for a sleepless night.
Bethesda Softworks' Quake Champions
Watching this reminds me of how much time I spent playing Quake 3 Arena. All that fast-paced shooting, bouncing around, gaining bragging rights for killing with gauntlets makes my trigger finger itchy.
Coming soon-ish
Mafia III (Release date – 7 October, 2016, PC/Xbox/PlayStation/MacOS)
Been waiting for this one for a long time! Fans of gangster flicks and games will lap this up. Watch the E3 trailer here to satisfy your urge before the game's actual release.
The Last Guardian (Release date – 25 October 2016, PlayStation 4)
A release date was finally announced for The Last Guardian but the trailer shows that the graphics have not held up well in 2016 compared to when it was first announced in 2009.
Let's hope the gameplay based on animal instincts and a story of a boy and the gigantic mammal-bird hybrid creature will carry it through.
The Elder Scrolls Skyrim: Special Edition (Release date – 28 October 2016, PC/Xbox/PlayStation)
Initially I rolled my eyes thinking why bother, I won't replay it just because it's prettier and I've already invested over 300 hours on the game!
Then I saw the trailer comparing the old and remastered versions and I realised how much I missed Skyrim – it's an outstanding example of making a good looking game stunning.
Good news for PC gamers – Skyrim Special Edition will be free for PC owners who already own the original game and all of its DLCs. Plus, PC game saves "should" transfer over, according to Bethesda.
Dishonored 2 (Release date – 11 November 2016, PC/Xbox/PlayStation)
A first look at Dishonored 2 and the many violent ways to dispatch your enemies. Set in a steampunk world, the game has you play a supernatural assassin.
You get to wreak havoc with powers like Mesmerize, Domino and even a timepiece to switch between past and present to solve puzzles. Looks like an amazing game with innovative gameplay. I definitely look forward to this one.
Watch Dogs 2 (Release date – 15 November 2016, PC/Xbox/PlayStation)
Watch Dogs 2 is a third person, open-world game where the gameplay is centred on hacking. Unlike its predecessor, Watch Dogs 2 is set in a fictionalised San Francisco, where almost any vehicle, camera and even appliance can be hacked into. It promises plenty of mayhem.
Watch Dogs 2 features a brand new protagonist, Marcus Holloway, who's armed with an arsenal of electronic gadgetry including drones and a remote controlled jumper. Watch the gameplay in action with commentary from Marcus on infiltrating an apartment and using various hacking tools to complete his mission.
Crash Bandicoot Remaster (Release date – unknown)
For those who still remember, one of the coolest characters on the PlayStation is making a comeback. Crash Bandicoot will be remastered for the PlayStation 4 and will contain Crash 1, Crash 2, and Warped.
Nothing official on when it will be released but the fact that this will eventually happen should make some of us happy.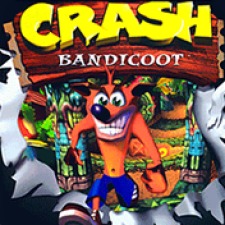 TL;DR
If you just want the hardest hitting keywords related to E3 2016 simply for the purpose of name-dropping and impressing someone, just remember these three:
-Microsoft's Project Scorpio
-Sony's PlayStation VR
-Hideo Kojima's Death Stranding