February is about a week away and the 2018 Mobile World Congress (MWC) at the end of the month will be on the radar for those scouting for a new phone. 
A handful of manufacturers, including Samsung and Huawei, are set to unveil new flagships with better features and a new coat of paint to make you splash the cash.
But good smartphones don't have to cost a bomb. If you are tired of the smartphone rat race and want to save yourself a few hundred dollars, consider these affordable phones that offer plenty of bang for your buck.
Xiaomi Mi A1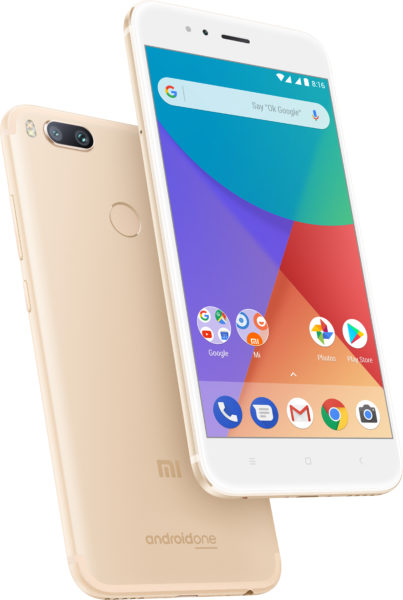 The Xiaomi Mi A1 runs stock Android on top of solid hardware with its sturdy metal chassis and respectable internals. Plus, it is priced competitively.
Under the hood, the Mi A1 runs on the Qualcomm's mid-tier Snapdragon 625 chip, which comes with eight Cortex-A53 processors clocking up to 2GHz. It also runs stock Android instead of Xiaomi's custom MIUI operating system.
While MIUI does offer useful features, stock Android on the Mi A1 has the same lean, smooth, and customisable software experience as Google's flagship Pixel 2 and Pixel 2 XL. Better still, the Mi A1 will receive software updates direct from Google to make sure you get the latest and greatest of Android as soon as it drops.
Also, the Mi A1 comes with several premium features like dual 12-megapixel rear cameras, which allow up to 2x optical zoom for versatile photography. Its large 5.5-inch Full HD screen should also render photos well and is useful for media consumption.
Other notable features include the endangered 3.5mm headphone jack, 64GB native memory with expandable micro SD storage up to 128GB, and a fingerprint reader at the back of the phone. The Mi A1 will also receive fast-charging support when users update to Android 8.0 Oreo.
Retailing below S$300 on Lazada and Shopee and S$48 on a S$42/month handset plan with M1, the Xiaomi Mi A1 is quite the complete package at an affordable price.
Huawei nova 2i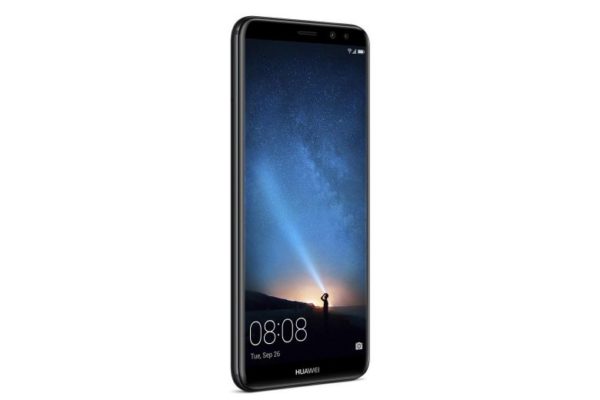 If you want your phone to have a large and immersive edge-less screen like what is on the Samsung Galaxy Note 8 or S8, but don't want to spend a thousand dollars, the Huawei nova 2i offers a somewhat similar design at less than half the price.
The nova 2i sports a huge 5.9-inch Full HD+ FullView display with a 18:9 aspect ratio, bigger than flagships including the 5.8-inch iPhone X and on par with Huawei's own Mate 10 and Mate 10 Pro phones.
Granted, the screen is "only" LCD, not OLED, but it should still deliver crisp visuals during media consumption, while its smaller form factor relative to other phones with similar screen sizes should make it handy for video viewing during your daily commute.
Like the Mi A1, the nova 2i boasts a premium aluminium build with a rear-mounted fingerprint sensor, 64GB of storage expandable via micro SD up to 256GB, and 4GB of RAM. It even outdoes the Mi A1's dual rear cameras by having two front and rear cameras coming in at 16MP/2MP and 12MP/2MP respectively.
The nova 2i comes with Huawei's in-house Kirin 659 processor, which also has eight cores like the Snapdragon 625. Although the cores are clocked at 1.7 Ghz compared to 2.0 Ghz on the Snapdragon chip, performance should be smooth since Huawei is able to optimise the Kirin processor for its custom EMUI operating system.
There are some caveats, however. The nova 2i does not support 802.11ac Wi-Fi, which means the phone cannot detect 5GHz channels, so if you are reliant on Wi-Fi for your Internet connectivity, this may be a deal breaker. The phone has dual SIM slots but is practically useless in Singapore because the second slot only supports 2G, which has been phased out here. You can still put a micro SD card in that slot, though.
All things considered, the Huawei nova 2i is a very compelling device at S$448 if you use your phone mainly for media consumption and Web browsing. If you can forgive its connectivity flaws, the nova 2i promises good value for its price.
Samsung Galaxy J7+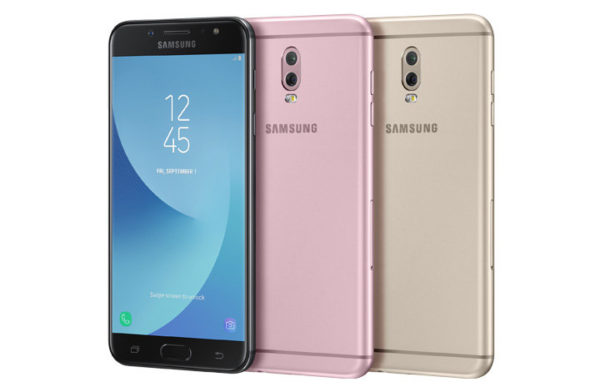 Samsung's J series of smartphones are positioned as affordable alternatives to its flagship S and Note lines, and affordable A-series phones. But this time, the Galaxy J7+ feels like a response to the increasingly competitive mid-to-low tier market where manufacturers are offering a lot more quality for less money.
Released in Singapore in November 2017, the J7+ is the souped-up younger sibling of the older J7 (2017) which, despite being released in July, did not make its way here.
The main upgrade was dual rear cameras rated at 13MP/5MP, with bigger f/1.7 and f/1.9 apertures for brighter shots even in low light. These support bokeh shots using Samsung's Live Focus software.
The J7+ also sports 5.5-inch Full HD AMOLED screen, which should bring punchier colours for general media viewing, web surfing, and social media browsing. It also comes with Samsung's Always-On display technology where notifications and time are always shown on screen much like on the S8 and Note 8.
Another change was swapping out Samsung's in-house Exynos 7870 chip for a MediaTek Helio P20 processor, with eight Cortex-A53 cores clocking 2.4GHz. All these are encased in a premium aluminium chassis.
The rest of the phone keeps up with mid-range standards with 4GB RAM, 32GB of onboard memory with micro SD support up to 256GB, dual SIM slots, and a front-facing fingerprint sensor. However, the phone comes with a micro-USB port instead of USB-C, so potential buyers should take note.
At S$468 off contract, the J7+ is slightly pricier than other phones on this list but if you like a Samsung Galaxy phone, this could be a pretty good purchase.
Oppo A73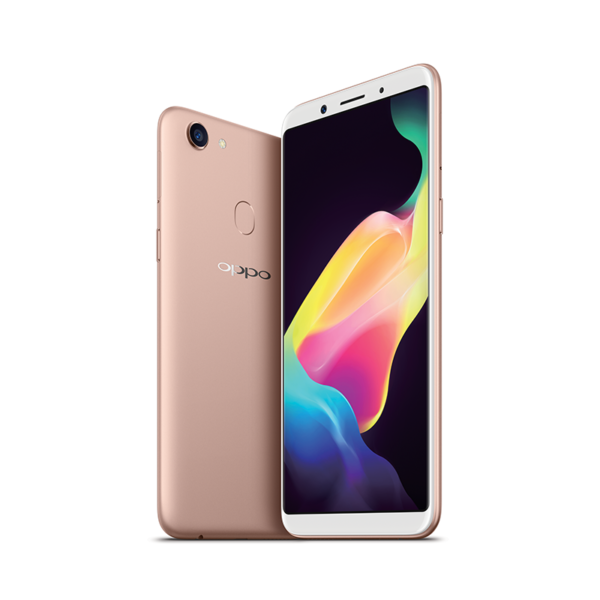 Rounding up the list is the Oppo A73, which quietly made its way to Singapore last month. With a 6-inch Full HD+ IPS LCD screen at 18:9 aspect ratio, the A73 has a near bezel-less display like other flagships and the Huawei nova 2i.
The A73 also comes with several competitive features like an aluminium body, fingerprint reader, 3GB RAM, 32GB native storage with micro SD support up to 256GB. It runs on a MediaTek Helio P23 octa-core chip clocking up to 2.5GHz.
What helps the A73 stand out are its photography chops. Oppo says the 16MP front camera with f/2.0 aperture is ultra-sensitive to light with its large 2.0μm sensor, which improves selfies along with AI-powered beauty effects and a screen-enabled flash much like Apple's Retina Flash.
The single rear camera does pale in contrast to other phones on this list, coming in at 13MP and f/2.2 aperture. However, it does have a few enhancing modes like Ultra HD, where the camera takes six photos to produce one composite 50MP image.
Retailing at S$399 on Oppo's Singapore online store, the A73 could be good value. That's especially if you like tinkering with the camera to produce social media-worthy photos.