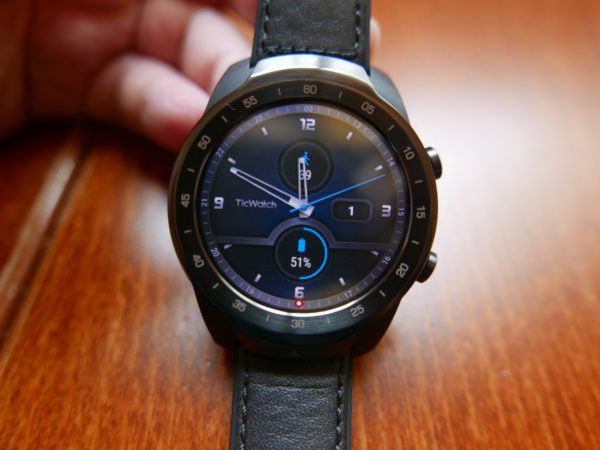 If you're looking for a different take on the common smartwatch, you'll be hard pressed to find a better example today than the Mobvoi TicWatch Pro.
Picking it up the first time, you'd notice something interesting about the screen. Well, actually, there are two screens at work here, with one layered over the other.
You can have a simple LCD display that just shows time, heart rate and steps taken, which Mobvoi calls the Essential mode.
Or you can have the full AMOLED colour screen that's sharp and bright, even in sunny day in Singapore. This gives you all your apps via Google Wear connectivity to your phone.
The point of this is to provide both a high-quality screen and a power-saving one. In other words, the best of both worlds.
So, if you're not doing any thing in particular, you use up less juice from the 415mAh battery by having the TicWatch Pro go into Essential mode. Touch the screen and the colour screen comes on.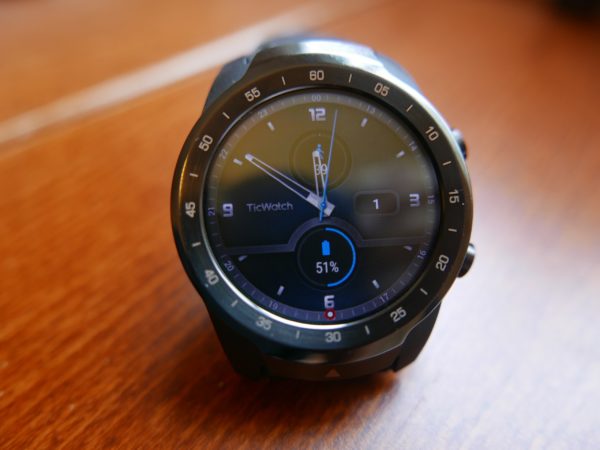 Mobvoi claims that this Essential mode can last up to 30 days. That's a bit of stretch, to be honest. You'd have to set the watch to function like a basic tracker rather than a smartwatch.
However, using both modes interchangeably, I could go past the usual two days that you get on regular smartwatches, which is saying something.
Your mileage depends on how often you check your screen for messages (from your phone) or if you go on jogs often and keep checking your timings.
One big bugbear of a smartwatch is that you have to keep juicing it up. So, at least the TicWatch Pro's unique dual-screen design will help alleviate the need to plug in so often.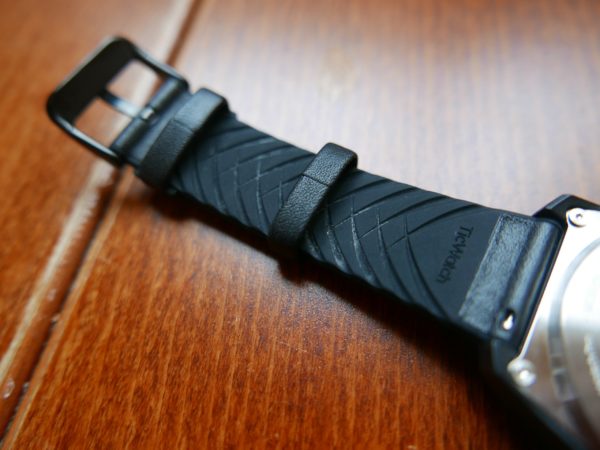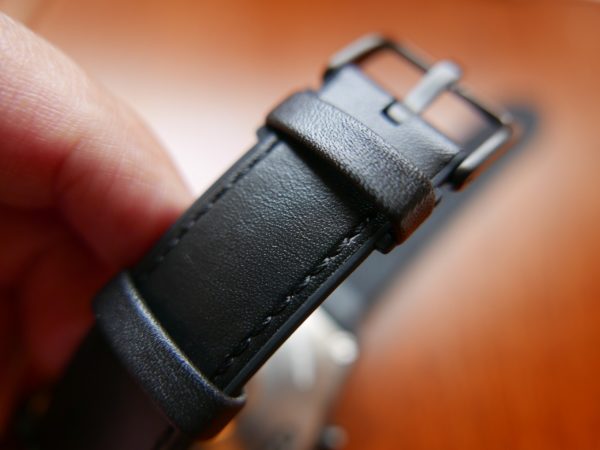 The watch is also unique for its strap. On one side, you have Italian leather; on the other, you get a sweat-resistant silicone layer. Again, best of both worlds? Perhaps.
On jogs, the TicWatch Pro actually feels like any other smartwatch or fitness watch thanks to the silicone layer. Even when I washed the strap after a workout, it did not feel sticky or mushy.
I may have to do this more to see how bad the leather will get when repeatedly splashed with water. Still, the idea is promising.
And the TicWatch Pro is fit for purpose. The watch should do well to keep out sweat and dust with its IP68 rating, as well as its carbon fibre reinforced design. Just don't swim with it.
When it comes to apps, the TicWatch Pro relies on Google's Wear OS to connect to your phone. You can track your steps taken with Google Fit, get your Facebook messages and control a Spotify playlist on the watch.
Yet, the well-known limitations are with the screen size and connectivity. You often feel the need to go back to your phone to get serious things done.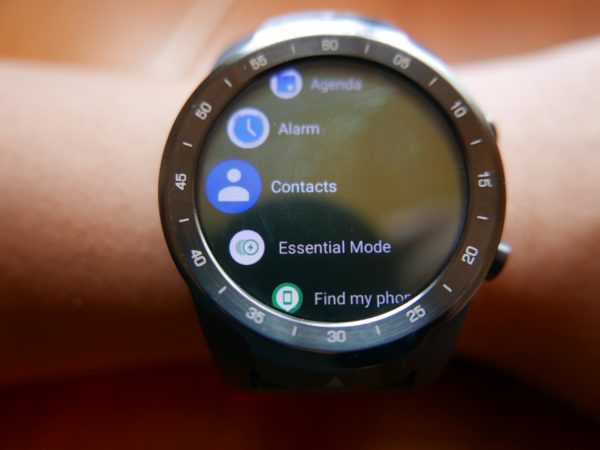 Yes, the much improved voice function works much better today. I replied to a friend's message by speaking into the watch and the message was flawless.
But that's probably for simple replies, like if you're running late. You won't want to be staring at the TicWatch Pro's 1.39-inch screen to reply to an important message from your boss. Going back to the phone is just so much more intuitive.
The other major thing you'd be doing on the MobiWatch is fitness tracking. Here, the built-in GPS sensor is good enough to quickly locate me and track a run in my neighbourhood, so that's convenient to have.
The watch is pretty accurate too, when it comes to distance, similar to what is measured on a TomTom fitness watch, for example.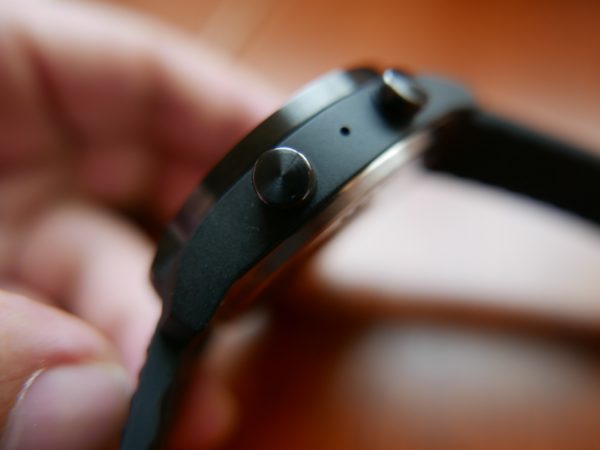 The TicWatch Pro doesn't have some of the more sophisticated features like tracking your running dynamics or even music playback on more expensive fitness-focused gadgets, but that's not what it is trying to achieve here.
As a smartwatch that appeals to a more general audience, the TicWatch Pro is an attractive proposition. It looks good, works well and is easy to use.
Right out of the box, it can be connected easily via Bluetooth to your Android phone. Plus, the Qualcomm Snapdragon Wear 2100 chip and 512MB RAM keep things running smoothly. The interface is fluid and fuss-free.
The TicWatch pro is also priced competitively at US$249.99 (S$342) on the Mobvoi website. It's packed in some useful technology, in particular, the dual-layer display that is missing on other rivals. Definitely one to consider if you're in the market for a smartwatch.