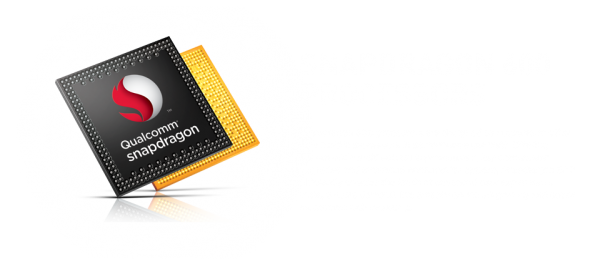 Chipmaker Qualcomm has come up with a new processor that it claims will make 4G phones cheaper than US$150, as telecom operators and phone makers look to the low- to mid-tier market in the year ahead.
The Snapdragon 410, released today, comes with a multi-mode, multi-band "world mode" LTE (Long Term Evolution) modem, which lets users connect up to LTE networks using different frequencies across the world.
It is also aimed squarely at users in developing markets such as China, who are looking for more affordable handsets to log on to new 4G networks that telcos have rolled out.
The Snapdragon 400 series is Qualcomm's lower-mid tier range of processors, below its top-end Snapdragon 800 and Snapdragon 600 designs that are used in many more expensive smartphones and tablets.
The new Snapdragon 410 is, interestingly, the mobile chipmaker's first "64-bit capable" processor, included as part of a chipset or package that supports many of the features that 4G users expect from their devices.
The hardware upgrades include a souped-up Adreno 306 graphics processing unit and support for 1080p video playback and up to a 13-megapixel camera.
The new Snapdragon 410 will place Qualcomm, whose chips are used in hundreds of smartphone designs, right in the fast-growing mid- and low-tiers of the market.
It'd be interesting to see how it stacks up against other options, notably from Intel, which has been trying to make its processors more friendly to mobile devices.