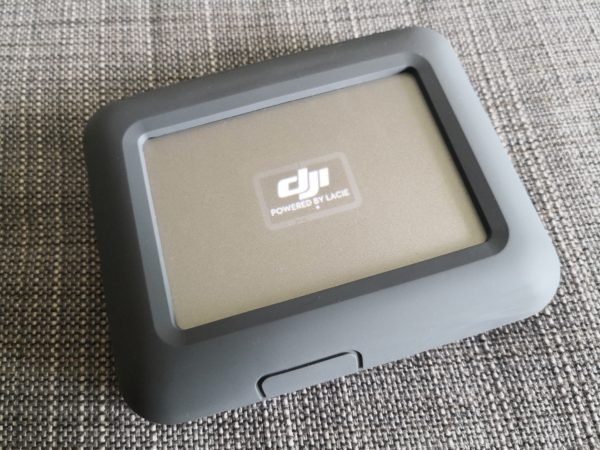 Ruggedised and made for the outdoors, the Lacie DJI Copilot is an external hard disk drive that answers the prayers of drone owners like me.
Unlike similar drives in the past, the Lacie version lets you easily back up what you've shot with your drone by simply plugging in a memory card with all the video footage.
It comes with a microSD card slot that accepts the commonly used memory card format. After a flight, you just have to take the card out of your drone and slide it into the Lacie Copilot Boss drive. It then starts copying the files over.
Alternatively, you can also plug in a card reader via the Lacie drive's USB port. If you wish, you can slot in a CompactFlash or SD Card memory card used on many cameras.
Again, the Lacie drive backs up your files automatically. It even has a screen to show you the progress, so you know things are going on fine.
What's different here is that you don't need a separate laptop for this file transfer. This is unlike the Seagate DJI Fly drive that I checked out last year, which required me to bring along a laptop to get my drone videos copied over.
With the Lacie DJI Copilot, I can save the contents of my SD Card directly onto the 2TB hard disk, which promises to store 60 hours of 4K video footage.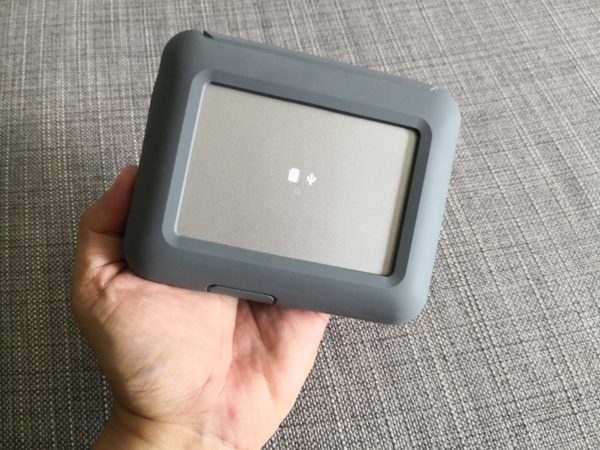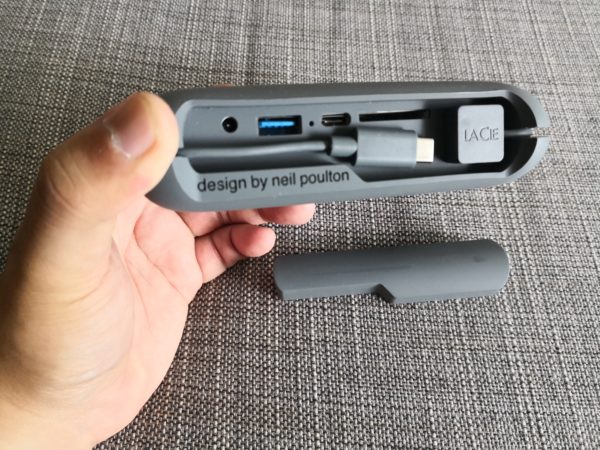 To back up 1.5GB of photos from my XQD card – a faster card format slightly larger than an SD Card – to the Lacie drive, I took a mere 37 seconds. This was by plugging in a memory card reader to the drive's USB port.
If I want to read the files on the hard disk, I just plug it into a PC using the USB-C cable. If going without a laptop is what you desire, simply install the Copilot Boss app on your smartphone, which lets you connect your mobile gadget to the drive.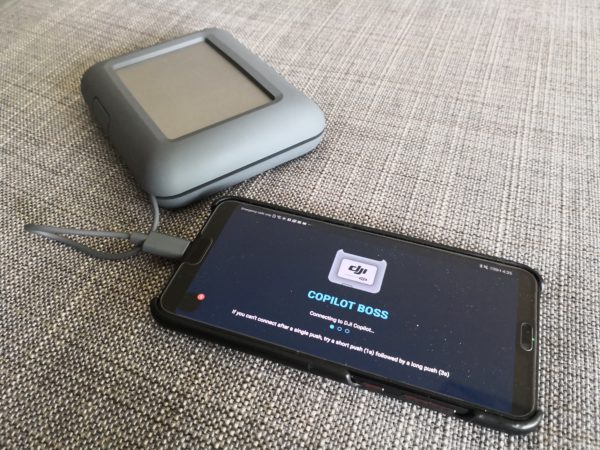 In terms of the drive's build, I'm happy to have the well-made enclosure that's complete with a rubber bumper. Yes, it looks ready for hard knocks in the field. The 534g drive isn't light but the added padding should prevent dust and water from getting in.
Bad news is, the USB port here cannot be used to charge the Lacie drive. Yes, you can plug in a phone to juice that up, but the drive itself has to be plugged into a wall socket. That means bringing an additional charger if you're travelling overseas, which adds weight to your luggage.
Fortunately, if you're just taking the drive around town with your drone, the battery should be good for a full day's shoot. From my tests, four backups took up about 5 per cent of the battery life, which gives me confidence that it can last the distance here in Singapore before I have to head home to charge it up again.
At S$569, the Lacie drive isn't cheap for a 2TB option. However, its ability to back up different types of memory cards makes it a handy tool for photographers and pilots who want to have added protection for their images and videos.
It is also fairly easy to use. Most functions can be activated with just one push of a button on the side. Backing up, its main use, is such a simple affair.
If there's a version using a solid state drive (SSD), which has no moving parts and is thus less susceptible to damage than a hard disk, this Lacie Copilot drive will be even more interesting. Yes, more expensive too, but it will be more appealing.