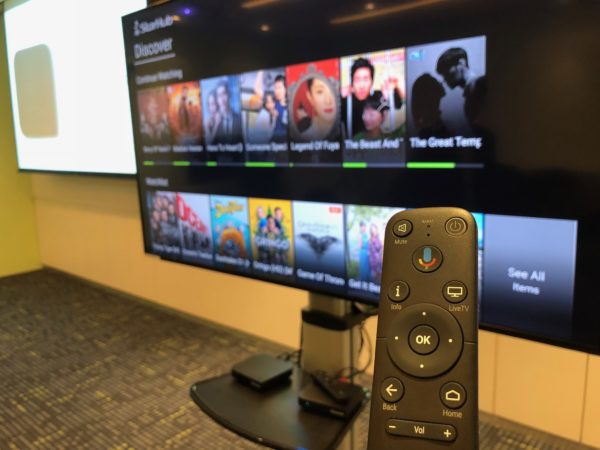 Faced with competition from video streaming services, StarHub yesterday unveiled its own Android TV box to let users watch its TV programmes much like how they would enjoy Netflix or Amazon Prime.
Instead of renting a cable TV set-top box from StarHub, users can plug in the smaller Android TV box to their TVs and watch up to 50 channels on the StarHub Go streaming service that is delivered over the Internet.
Previously, the service was accessed by users mostly on their phones, tablets and PCs. While some users have bought their own Android boxes to stream these videos, StarHub's version uses Google's latest Android TV operating system that promises a seamless experience on the big screen.
Out on September 5, the StarHub Go Streaming Box is available for S$14.90 a month for folks who buy its 1Gbps fibre broadband service at S$39.90 a month, with a two-year contract.
The deal comes with a Go Family subscription that includes channels like Cartoon Network, BBC Earth and Bloomberg TV. Subscribers also get a free Linksys EA8100 router that usually costs S$329.
If you don't want to go with StarHub broadband, the box goes for S$199, with a free six-month subscription of the streaming service.
By relying on the flexibility that video streaming offers, StarHub wants to win over subscribers who have abandoned cable TV for more interactive options from Netflix and Amazon Prime in the past two years.
It is not the first in Singapore to tap on the Internet to deliver programmes. Singtel has been creating apps to run on Samsung's smart TVs so that its content can be streamed right on the new TVs, much like how Netflix and Amazon have done.
StarHub executives were coy yesterday when asked if it would consider developing an app for a smart TV. It would take things one step at a time, said Justin Ang, head of product at StarHub, who acknowledged that streaming was the way forward to capture a wider audience.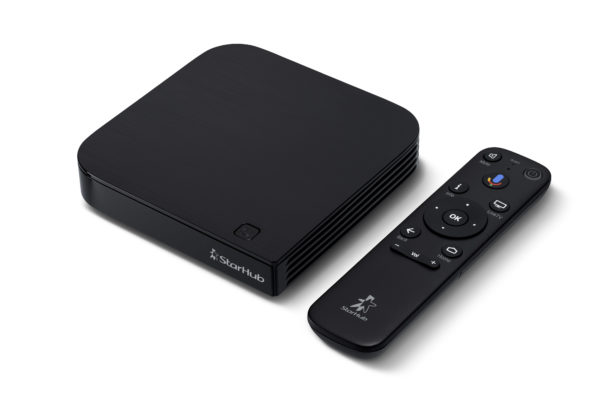 The Android box is another step away from the traditional cable TV service that has bogged down Singapore's number two telecom operator in recent years, as rivals sped ahead with competitive offerings on fibre broadband.
Earlier this year, it said it would stop cabling up new homes with the hybrid fibre co-axial network that had been used to deliver cable TV to homes for more than 20 years.
Now, besides using the fibre broadband network to deliver cable TV, StarHub looks to be removing one of the last holdouts of the old cable TV industry – a walled garden interface where users can only pick from a selection of approved content sources.
Four years ago, when the cable operator launched yet another cable set-top box, users were already beginning to cut the cord with services that were quickly looking outdated in a world of interactive streaming services.
The new StarHub Android TV box will allow users to download their own apps such as YouTube, as any plain vanilla version of the hardware will allow. Yes, you can even download a Singtel video streaming app on it. Unfortunately, the app store here is limited and you do not get Netflix and Amazon Prime Video.
CORRECTION at 07/09/2018 10:47pm: The story originally said that users could install Netflix on the StarHub box. This is incorrect. The number of apps on the Android TV box is limited. We are sorry for the error.
UPDATE at 31/08/2018 1:50pm: The story has been updated to reflect that the Android TV box package deal with a StarHub broadband service also comes with a 24-month subscription to the video streaming service.