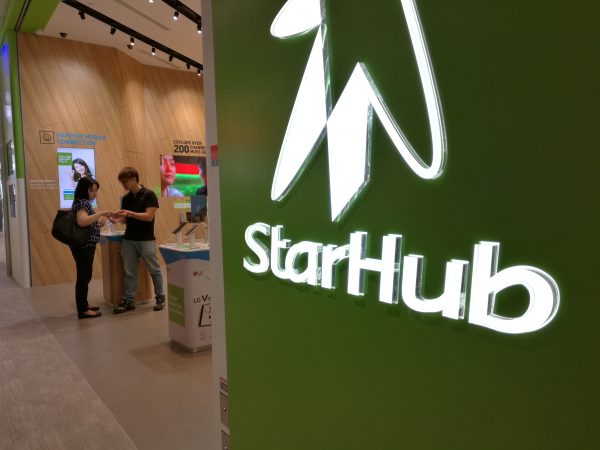 StarHub will stop connecting its cable network to new homes and offices to deliver pay-TV, broadband and voice services in the coming months.
Instead, the buildings will be hooked up via fibre optic cables, either through the Nationwide Broadband Network or StarHub's own fibre network, the telecom operator said on Friday last week.
The landmark move means the hybrid fibre co-axial (HFC) network that had been an important part of Singapore's early broadband development would no longer play a key role in the future.
The number two telco in Singapore said buildings that obtain Temporary Occupation Permit (TOP) status after April 30 will not come with a cable connection.
Compared to cable networks, say, in the United States, StarHub's is still relatively new at 26 years old. Ready for broadband from the start, it had led the race for Internet speeds for many years.
Cable modem services let users download files at 1.5Mbps, several times faster than the more common 256Kbps ADSL (asymmetric digital subscriber line) in the late 1990s and early 2000s.
And while ADSL maxed out at about 25Mbps in the years afterwards, cable modem services would continue until today at 100Mbps.
At one point, when the Singapore government was still mulling over an ultra-fast nationwide broadband network, StarHub even proposed a souped-up version of the cable modem technology as an alternative.
The regulators rightly picked fibre optics as the future. Since the launch of the first services in 2010, StarHub has been struggling to keep up with its older technology.
Today, the most common fibre plans, including those from StarHub, start from 1Gbps. The fastest tops out at 10Gbps. Cable modem services, meanwhile, have not been able to match the increases in speed.
In recent years, StarHub itself has been moving users over to the fibre network. Its cable TV programmes have been available over fibre as well as mobile apps, for example.
By delivering its services over one network, it can reduce the costs needed to support two networks. So, it can better compete against rivals such as Singtel, which had stopped selling ADSL services earlier and is shutting down the service this month.
StarHub has said that it will continue to deliver its services over its cable network, at least until 2020, so existing subscribers need not worry for now. However, those buying new homes will have to go on fibre if they want to catch their StarHub programmes.
One question they will ask is how they would watch TV in different rooms at home. Without cable points in place, they would need a way to connect up via the one fibre optic point in the living room.
As if anticipating the problem, the regulators last week recommended that new buildings should come with more network points. Two network ports should be installed in the living or dining room and there should be one for each bedroom, they recommended.
The proposal from the Infocomm Media Development Authority (IMDA) is up for public feedback until May 17.