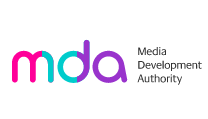 Couch potatoes in Singapore will find it easier to switch pay-TV operators come March 2012, when new rules unveiled today kick in to prevent operators from locking in users with long-term or punitive subscription plans.
The media authorities said today that operators would no longer be allowed to lock in consumers with subscription contracts longer than two years.
While they still have to pay for terminating a subscription early, this payment will be based on the length of time left on the contract, on a month by month basis, and subject to the discounts they received at sign-up.
Currently, users often end up paying the full amount for terminating a subscription, which varies in the hundreds of dollars, even if they are in the final month of the contract.
Though the new rules revealed by the Media Development Authority (MDA) will not encourage viewers to switch overnight, they will find it much easier to do so next year, when it becomes clearer which pay-TV operator, or operators, will be showing live Barclays Premier League football on the telly.
Rights to the hottest TV content here go up for bidding again next year and the two biggest operators – SingTel and StarHub – could end up both broadcasting the matches should a content sharing deal be struck, like the one for the World Cup last year.
With less onerous contracts tying them down, viewers will be much freer to switch to any one operator, no matter which one wins the rights to the live football screenings.
Certainly, that seems to be the goal for the MDA, which said today that pay-TV viewership has grown from 490,000 in December 2006 to more than 857,000 today.
Consumers already enjoy the same rights when it comes to mobile or broadband contracts, thanks to similar rules pushed through separately by the infocomm authorities in March 2010.
The new rules for pay-TV will spell things out even more clearly for telcos, since they often bundle pay-TV services along with mobile, broadband and home telephone services in what are termed quadruple-play packages.
SingTel and StarHub are the two main pay-TV players in Singapore, while M1 also sells a limited package of programmes as part of its broadband offering.