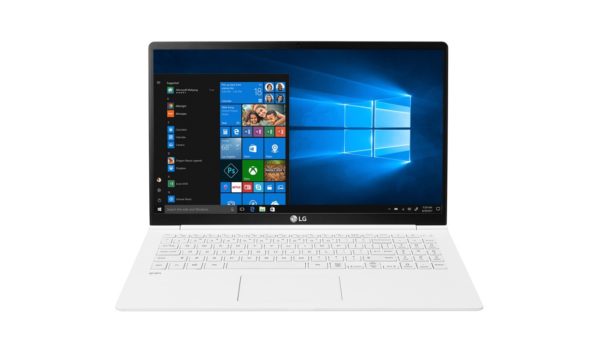 Brought to you by LG
Pick up the LG gram 15 for the first time and you'd be forgiven for checking if the battery has been slotted in. Well, it has. The new large-screen laptop is just lighter than many people expect.
Though it sports a generous 15.6-inch screen, it is even lighter than many much smaller 13-inchers by tipping the scales at just 1,095 grams.
It helps that the bezels around the LG gram 15's screen are extremely thin at 6.7mm. This goes with the slim design of the laptop frame, which is as thin at 15.2mm.
So, the gram 15 lets you carry a large screen around for your travels without the usual hassle of a bulky or heavy laptop. Yes, opening up multiple windows side by side or zooming in on a complex Excel file while on the road is going to be a lot easier.
Aircraft-grade materials
The secret to the gram 15, the lightest in its class today, is its nano carbon magnesium alloy body. This is the same material used in aircraft, which has to be lightweight yet strong at the same time.
The gram 15 is made to be durable so you can carry it without fearing the usual bumps and knocks on the road. It has passed seven stringent MIL-STD 810G tests used by the United States military to gauge resistance to impact, pressure and temperature.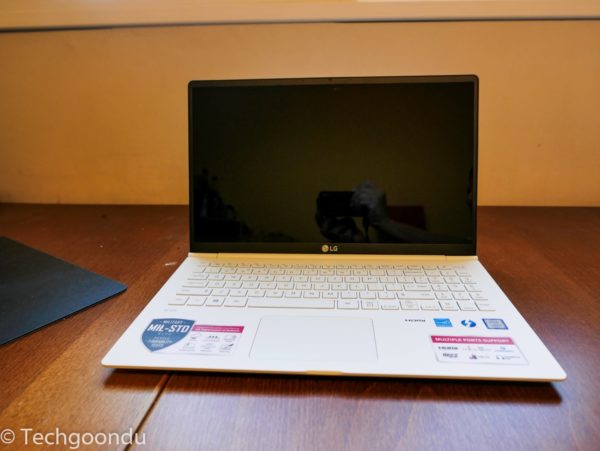 So, being slim and light doesn't mean the gram 15 is only good to look at. Thinking of bringing it to an airport lounge, an office or a café to finish your work? Not to worry.
A laptop that lasts
The same durability can be said about the gram 15's battery life. Designed to last longer than other thin and light laptops, the 60Wh power pack in LG's machine means business.
After all, what good is a skinny laptop if it doesn't have the power to last a day – maybe two – on the road when it is needed?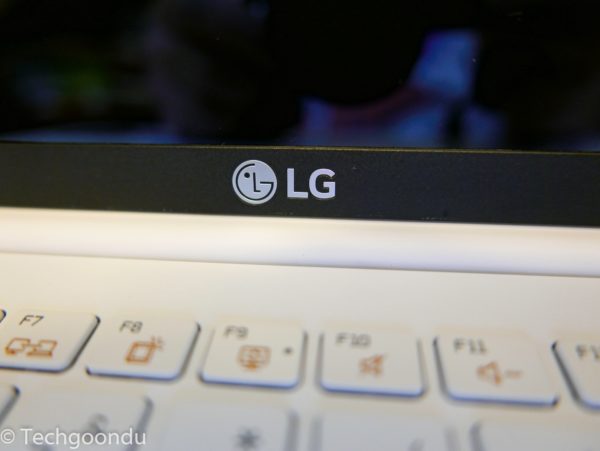 The gram 15 answers that emphatically. Despite its thin profile, it packs enough juice to last 15.5 hours when engaged in everyday productivity work, as measured by the 2014 Mobile Mark configuration used to test PCs of all shapes and sizes.
That means you can continue working on long flights without plugging in the power. Or keep binge watching a new TV series on your favourite streaming service late into the night, without being disrupted by the need to look for the charger to juice up the laptop.
Plug in easily
Built to be used, not just admired, the gram 15 also has a full lineup of expansion ports on either side. Unlike many thin and light machines, it doesn't require any add-on adapters to plug in a USB drive or a phone.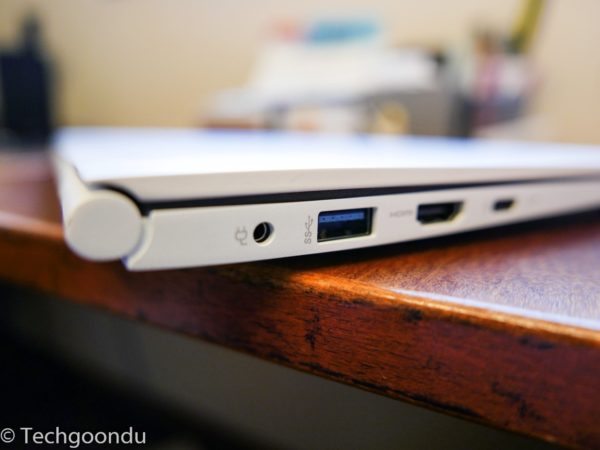 On the sides are three full-sized USB ports as well as one newer USB-C port that lets you transfer data, charge up your phone and even plug into a 4K screen.
Plus, there is a microSD card slot for popping in a memory card full of photos and a full-sized HDMI port to connect to a projector. A headphone jack lets you hook up a pair of headphones.
In the top-end gram 15 model, you also have a fast Lightning port that connects up to peripherals such as external drives and even graphics cards.
In other words, say goodbye to troublesome adapters that detract from a laptop that is meant to be thin and light. Being portable with the gram 15 means being free from hooking up so many add-on adapters.
So much more included
All that would useless, of course, without an able engine to get things going. Each gram 15 comes with either an 8th generation Intel Core i7 or i5 chip, along with 8GB of memory and either a 256GB or 512GB solid state drive for storage.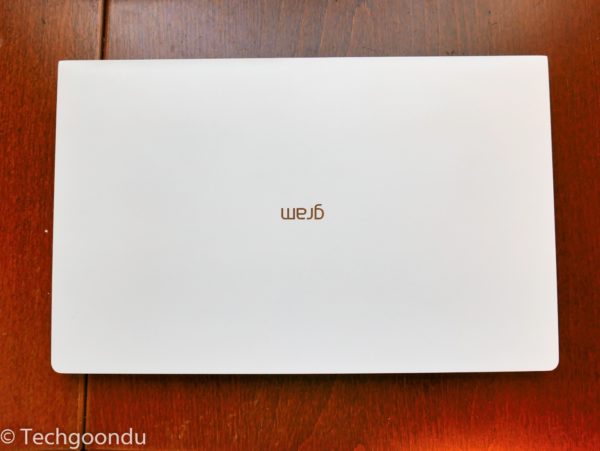 An IPS screen with a Full HD resolution works as well in displaying spreadsheets as it does with movies or e-books. A Reader Mode lets you read more comfortably by reducing blue light, thus reducing eye fatigue.
For those into movies, you'd be happy to know that the gram 15 supports DTS Headphone: X, a feature that gives you expansive surround sound with supported headphones. So, always enjoy a good movie, whether you're watching it in bed or on a plane.
Indeed, there are too many features to list for the gram 15. These include a backlit keyboard that makes it easy to type in the dark, and a fingerprint reader to let you log in to the laptop securely and conveniently.
Ultimately, this is a machine that combines the best of both worlds – the portability of a svelte laptop and the practicality of a large-screen, long lasting and fully packed PC. There's nothing else like it now.
Get a special deal for the LG gram 15 and other LG products at the LG Red Fair on now. More details here.