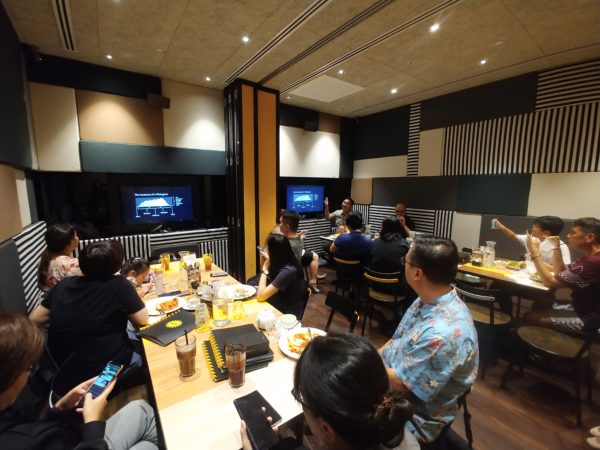 Readers joined the Techgoondu team for dinner last evening and went away with some handy tips to edit their favourite photos on their smartphones.
They were part of Techgoondu's latest workshop – Finding the Spotlight – that showcased skills on improving one's photos by turning to basic editing tools right on their mobile gadgets.
Participants discussed how a histogram could help them detect issues with exposure, for example. They also tried out many readily available editing tools, such as Google's Snapseed, that can help to easily improve image quality.
The event at Millennial Walk, Singapore, was open to the first 20 readers who signed up on the Techgoondu site. It is part of our regular reader engagement effort that is expected to run throughout the year.
Last month, we had run a separate workshop on shooting the best photos on a mobile phone. This time, the theme was making sure those photos were given the right touch-up and editing to make them look perfect.
Look out for more reader events in the coming months. Suggest one that we should hold as well!