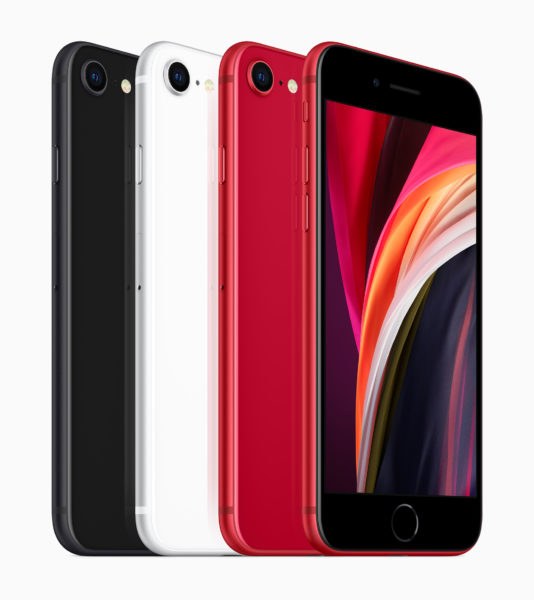 Apple unveiled its cheapest smartphone, the new iPhone SE, against a backdrop of a consumer global lockdown and a pandemic yesterday.
Unlike with other iPhones of the past, there was no launch event given the global lockdown. Instead the media release reached mailboxes on April 16.
This new version of iPhone SE is a mid-cycle budget or entry-level smartphone starting at S$649. It comes in 64GB, 128GB and 256GB models in black, white and red.
The most affordable iPhone today, the new iPhone SE has a 4.7-inch screen that sports IPS LCD Retina display with True Tone colour. It has large bezels on the top and bottom and a home button with Touch ID.
It maybe an old look, but this smartphone has the computational power of Apple's A13 Bionic chip, the same that is available in the latest iPhone 11 and 11 Pro models.
A 12-megapixel camera lens on the back uses the A13 Bionic chip to improve its Smart HDR photography which combines multiple shots into a single photo to improve lighting and detail. The front-facing selfie camera offers 7 megapixels, and it can also do portrait mode effects.
Apple says that the new phone uses machine learning to detect depth and faces. It also promises optimal image stabilisation, including cinematic video stabilisation on the front and rear cameras.
It uses a Lightning connector for charging, and it will also support Qi wireless charging. There is no headphone jack, but it will come with Lightning headphones in the box.
The phone also supports Wi-Fi 6, Gigabit LTE, and dual-SIMs. (The second one is an eSIM, however.) It also supports Haptic Touch.
The release of this smartphone during this health crisis will remain a head scratcher for many for a long while. But it is a good time for an affordable phone.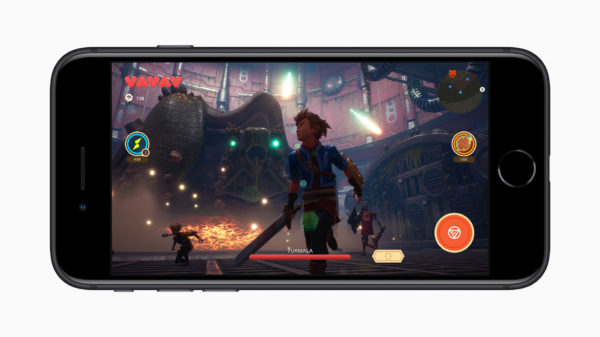 With people locked down at home, millions of us will rely more than ever on a phone to stay in touch with loved ones and get the latest news on the Covid-19.
And if there are phones that need to be replaced with newer features, the iPhone SE with many powerful features of its bigger siblings at a lower price is a good device for Apple fans to have.
From the company perspective, this lower cost offering is a good way for Apple to get fresh sales and preserve its customer base. Apple's supply chain in China like all other businesses have been shuttered due to the coronavirus.
With many people out of work or on no-pay leave, consumers may feel their wallets pinched buying expensive high-end iPhones. Having an affordable phone with the latest features allows Apple to sustain its customer base.
By comparison, the iPhone SE is tiny compared to the 6.1-inch iPhone 11. Personally, I am used to the bigger phone, so I cannot see myself using a phone of this size.
For many users though, price is a more important consideration. Despite a small 4.7-inch screen, the iPhone SE sports some of the powerful features of the iPhone family. That may just be the main point for many users.
The new iPhone SE can be pre-ordered on apple.com/sg and the Apple Store app on April 17 and will be in Apple Authorised Resellers and select carriers here from April 24.