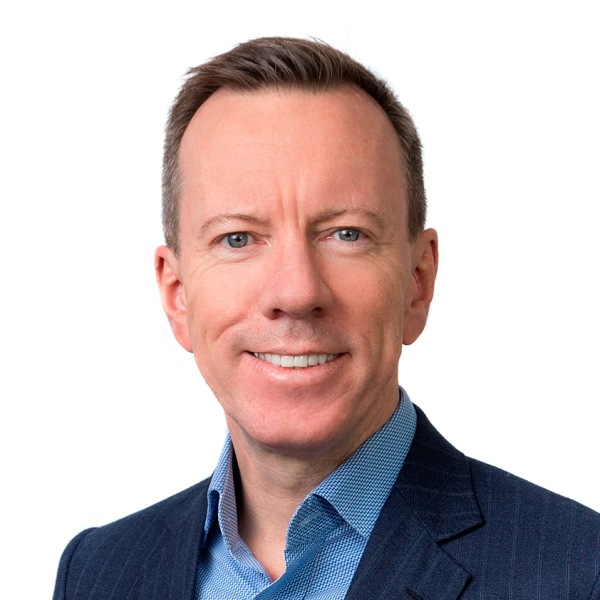 The cloud has played a big part in helping businesses cope with the pandemic, for example, by enabling staff to connect up remotely and by processing more digital transactions that replaced face-to-face interactions.
Next up for many businesses will be a move to a hybrid-cloud setup to cope with new requirements, according to NTT, the Japan-based technology and business services provider.
In a study of 950 IT leaders across 13 countries earlier this year, a further 33.8 per cent of Singapore respondents said they planned to implement a hybrid solution within 12 to 24 months.
While the challenges such as data integrity and cybersecurity remain, the benefits of higher efficiency and cost reduction will prompt businesses to move to hybrid cloud setups, said John Lombard, chief executive for Asia-Pacific at NTT.
"A hybrid cloud model provides a way to speed up processes, encourage collaboration, and provides cost-effective solutions to free up IT budget for growth, transformation, and innovation," he told Techgoondu in this month's second Q&A.
NOTE: Responses have been edited for brevity and house style.
Q: Many businesses have clearly gone on the cloud in a bid to run their operations with more agility because of the pandemic. Do you expect the spending to be one-off and take-up to taper off after this "emergency" spending last year?
A: The businesses that are moving to the cloud are in it for the long run, and we do not expect cloud spending to taper off eventually. Cloud offers many advantages like improved speed of deployment of apps and services, which is the biggest driver of hybrid cloud adoption in Singapore.
This is closely followed by enhanced efficiency in IT operations and a significant improvement in business agility as per NTT's recent Hybrid Cloud Report.
Hybrid cloud environments enable businesses to weather any form of disruption that comes their way by means of optimising the business for agility, security and supporting the business by the right network architecture while also meeting compliance requirements.
Q: For these APAC organisations you say are using or piloting a hybrid cloud, what applications are they mostly using it for?
A: We see organisations utilising the full spectrum of services available through hybrid cloud, ranging from front-end web content development and hosting, to ensuring business continuity through failovers and backups.
This highlights the flexibility and scalability of the solutions available through the adoption of hybrid cloud. The trend is now becoming the norm.
Currently, the most common applications we see are for enterprise resource planning and customer relationship management, data analytics, Internet of Things, testing of IT applications, collaboration tools, Web development and others.
Q: Despite promises by cloud providers, there are still many challenges to migrating on a hybrid model. Making sure the data is replicated correctly is one. What advice do you offer clients facing such issues?
A: I agree that moving applications and data to new platforms is a big decision and must be done with the absolute best measures.
As per our report, 46.3 per cent of respondents say that security is the number one barrier to adopting hybrid cloud. Looking deeper into public and private cloud usage offers further context.
Organisations feel that they have less control within public cloud environments; and for those who have migrated, security breaches are the most common driver for migrations to private or a non-cloud environment.
Data integrity and protection are a tricky issue. There will always be applications and data that need to stay in a private environment, rather than in a hosted shared service, particularly with compliance becoming increasingly onerous. What adds to the complications is that businesses still tend to use multiple clouds, not just one.
As a result, getting consistency in common security policies, procedures, and behaviours to address the migration between and fragmentation of the different cloud environments is a constant, ongoing challenge.
Yet, there are advantages that outweigh the disadvantages. Among many other things, we advise our clients about the complete understanding and knowledge of the available security features that a cloud service provider can offer.
More important is where the responsibility lies for securing applications, data, and the supporting infrastructure. Then the next step is to plug-in any other gaps with additional third-party security controls to ensure that a complete cloud security posture has been achieved.
I strongly believe that while data, applications, and workloads need to be absolutely secure, it cannot be detrimental to innovation and speed-to-market. A delicate balance is required to ensure that both security and performance co-exist.
Q: Complexity is one challenge that many businesses face today. How does a hybrid cloud model help alleviate that?
A: A hybrid cloud model provides a way to speed up processes, encourage collaboration. It offers cost-effective solutions to free up IT budget for growth, transformation, and innovation.
While it is indeed complex to implement, when done correctly, hybrid cloud ultimately simplifies internal operations through automation, and streamlines the management of IT resources.
This increases overall efficiency by reducing the time spent by IT teams on managing supporting infrastructures, in addition to offering control, compliance and security.
To be sure, hybrid cloud also brings security and compliance complexities. This is why, many enterprises understand the importance of the first step – selecting the right vendor for hybrid cloud.
Service providers who assist organisations to adopt hybrid cloud have a key role in delivering automation, which helps reduce operational complexity and enables much faster response and delivery outcomes.
However, it is less about machines driving the capability, and more about the applications, data, and analytics handled through an intelligent platform that deliver the outcome.
The greater the volume of data going into the platform, the more organisations see the value a service provider brings across a range of functions and services.