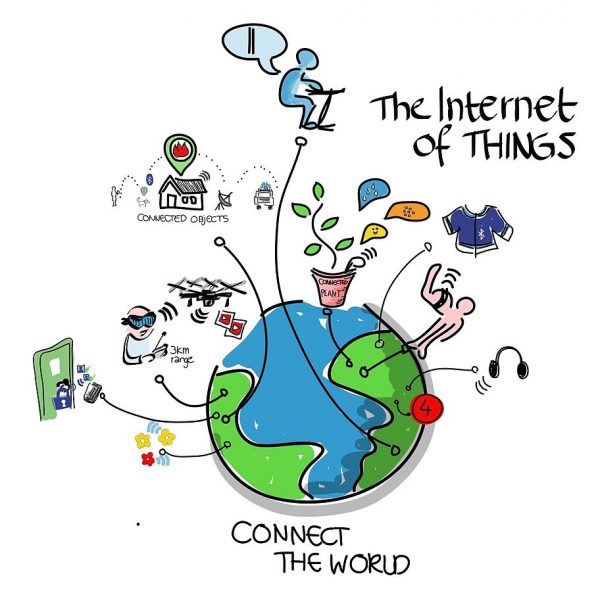 Brought to you by Singapore Exhibition Services

Every time you work out, the smart watch tracking your run encourages you to push a little harder. While you're sitting at café, it reminds you to watch the calorie count of that cheese cake you're eyeing.
When you're playing a game online, data about how you play it, say, through your movements in the game world or the bugs you encounter in the software, is fed back to the developer. It then refines the game with an update, or in a future version.
Though the Internet of Things (IoT) has been talked of in terms of sensors and wearable gadgets, at the heart of what it does is intelligence. It's about understanding the environment and the user.
In particular, for companies seeking to produce the best products and services, IoT is the basic infrastructure that brings them the gold – the intelligence about how customers are using their products, be it a smart toothbrush or a game.
Ultimately, this new technology that has taken the world by storm in the past few years, and threatens to "disrupt" entire industries, is about knowing more about one's market and customers. The winners are the ones taking decisive action with that information.
In Asia Pacific, many companies and governments are taking the lead. Whether this is in wearables, smart city transportation systems or self-driving cars, IoT projects are springing up to change the way people work, play and live.
The region has been described by research firm IDC as the frontline for IoT. By 2020, it predicts that there would be 8.6 billion connected devices in Asia Pacific excluding Japan. There is a market opportunity of US$538 billion for the region.
"We're seeing the most traction in the industrial automation and precision agriculture sectors," said John Lockhart, IoT business development manager, Dell OEM, Asia Pacific South Countries.
"Customers in these verticals are making huge investments on sensors and data centre technologies which can generate data to provide valuable insights to their operations," he added.
It is little surprise, then, that organisations in the region are moving fast to embrace the future. In many countries, the government is taking the lead in adopting IoT technologies through smart nation developments.
In Singapore, a smart city vision has already got many projects up and running. Driverless vehicles, for example, are seen as a way to alleviate traffic congestion in a city that has seen its population grow rapidly.
India, meanwhile, wants to develop 100 smart cities and rejuvenate another 500. Among the smart features that the government is seeking to implement are smart meters, telemedicine and integrated traffic management.
"We foresee 2016 to be a year for critical, industry-wide conversations that will help to drive the awareness of, and need for standardisation and interoperability," said Lockhart.
"Additionally, based on conversations with our customers, we also note that enterprises struggle when it comes to defining their IoT transformation and journey," he noted.
Despite the challenges, there's no stopping early adopters from moving fast ahead. Some are turning to IoT for automation, while others are seeking to gain better insights into their customers' response to their products and services.
While some may be installing sensors in their factory floors, for example, to improve production yield, others see it as a way to get closer to customers and avoid being the ones being "disrupted" by newer, nimbler players relying on new digital technologies.
One industry that is undergoing this is the pay-TV sector. Facing challenges from so-called over-the-top (OTT) entrants such as Netflix, traditional operators are seeking to be more than just a "dumb pipe" delivering content to users.
One way is to have a more streamlined way of delivering content to consumers. Instead of several TV head-end systems for broadcast, broadband and mobile, a single head-end to provide converged connected services would let users view the content on various devices easily.
"Unlike traditional broadcast systems which are primarily for one-way TV service and viewed on a TV set at home, connected services allows users to view any content they want anytime and on any device," said Nicholas Ng, who heads up NewMedia Solutions, which provides such an offering.
A viewer can carry on watching a movie on his phone even after he leaves his home halfway through it, he added. At the same time, they are offered advertisements or related content that is relevant to their interests, as indicated by their viewing preferences.
Operators are also looking beyond TV content. Instead of a set-top box or home gateway bringing the Internet, phone and TV services, they are seeking to bring a smart gateway that include smart home features as well.
In other words, they could assist home owners in controlling their lighting, air conditioning, blinds and even music player at home. This home gateway offers huge opportunities because of the "stickiness" it provides.
Home owners can enjoy smart home features without buying their own smart home hub and integrating everything themselves. The fact that it comes from their friendly telco which already provides many of their services at home, could make the new technology easier to accept.
These converged services won't be about hardware alone, of course. Operators have to be prepared to roll out and support a relatively new technology that is substantially different from what they have been providing in the past.
The effects of down time could be even more acute. Imagine an air conditioner that cannot be controlled by one's phone app all of a sudden. Or a smart blind that won't be drawn because of a bug. For telcos, the challenges are enormous, but so are the potential rewards.
In Singapore, M1 has teamed up with property developer Keppel Land to run a 12-month trial of smart home technologies. Together with software developer Philip Tang & Sons, it's bringing features such as smart lighting.
When the children return home from school, a parent can be notified on the phone as well. And elderly residents can choose to have their health data securely captured and analysed by medical professionals.
"In this way, the solutions will be able to make a real impact, and we would not be creating technology for technology's sake," said Willis Sim, chief product development and corporate solutions officer at M1 at the launch in December last year.
Find out the latest trends on IoT and more at CommunicAsia 2016 from May 31 to June 3, 2016.