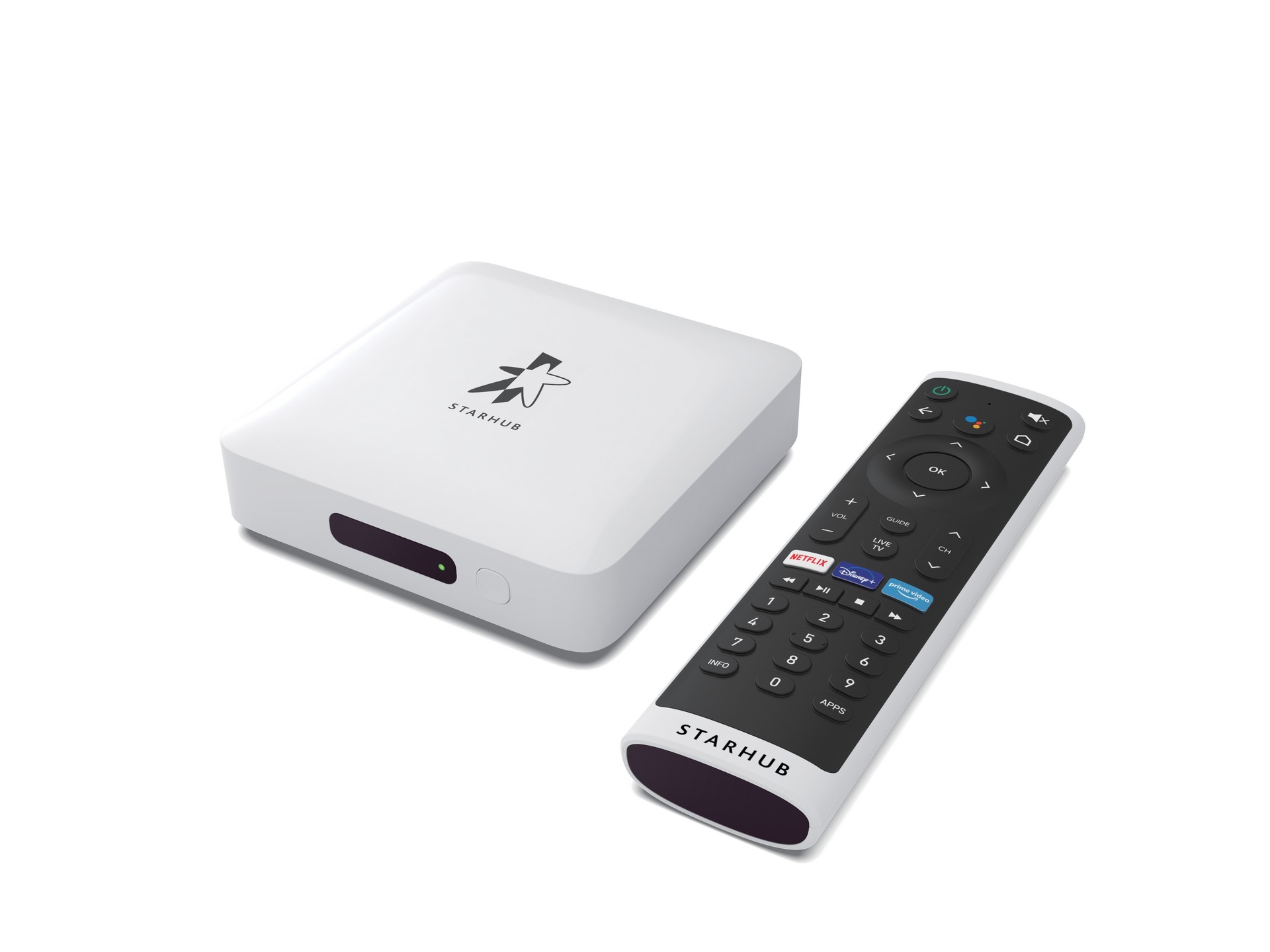 StarHub is enticing those who have been using pirate set-top boxes to watch TV programmes illegally in Singapore to give up their gear in exchange for free rental of its own legit boxes.
The offer, launched today, will net these users two years free rental of StarHub's Android TV-based media player, which the telecom operator rates at S$120.
Users can turn up at one of eight StarHub shops until August 31 to get hold of the StarHub TV+ boxes, which offer a sharp 4K resolution and fast Wi-Fi connectivity.
With the box, they can sign up for StarHub plans, which may include streaming services such as HBO+ and Disney+.
StarHub is clearly not missing a chance to sell it pay-TV services as Singapore looks to toughen its copyright laws surrounding pirated set-top boxes.
Proposed changes to the Copyright Act tabled earlier this month spell out jail terms of up to five years and fines of up to S$200,000, or both, for those who sell set-top boxes that offer access to pirated online streams, according to The Straits Times.
The punishments are targeted at those who sell these boxes as well as those who help users set up the apps that can access the pirated content.
It is unusual for users to be hauled up for owning such hardware, though content owners and their lawyers have tried albeit unsuccessfully to threaten legal action against individuals over the years.
For those considering StarHub's offer, there could also be the worry that they could be identified in exchange for a relatively small benefit.
A new 4K Android TV box can be had for under S$200. Users can also access some of these apps directly from new smart TVs bought in the past few years.