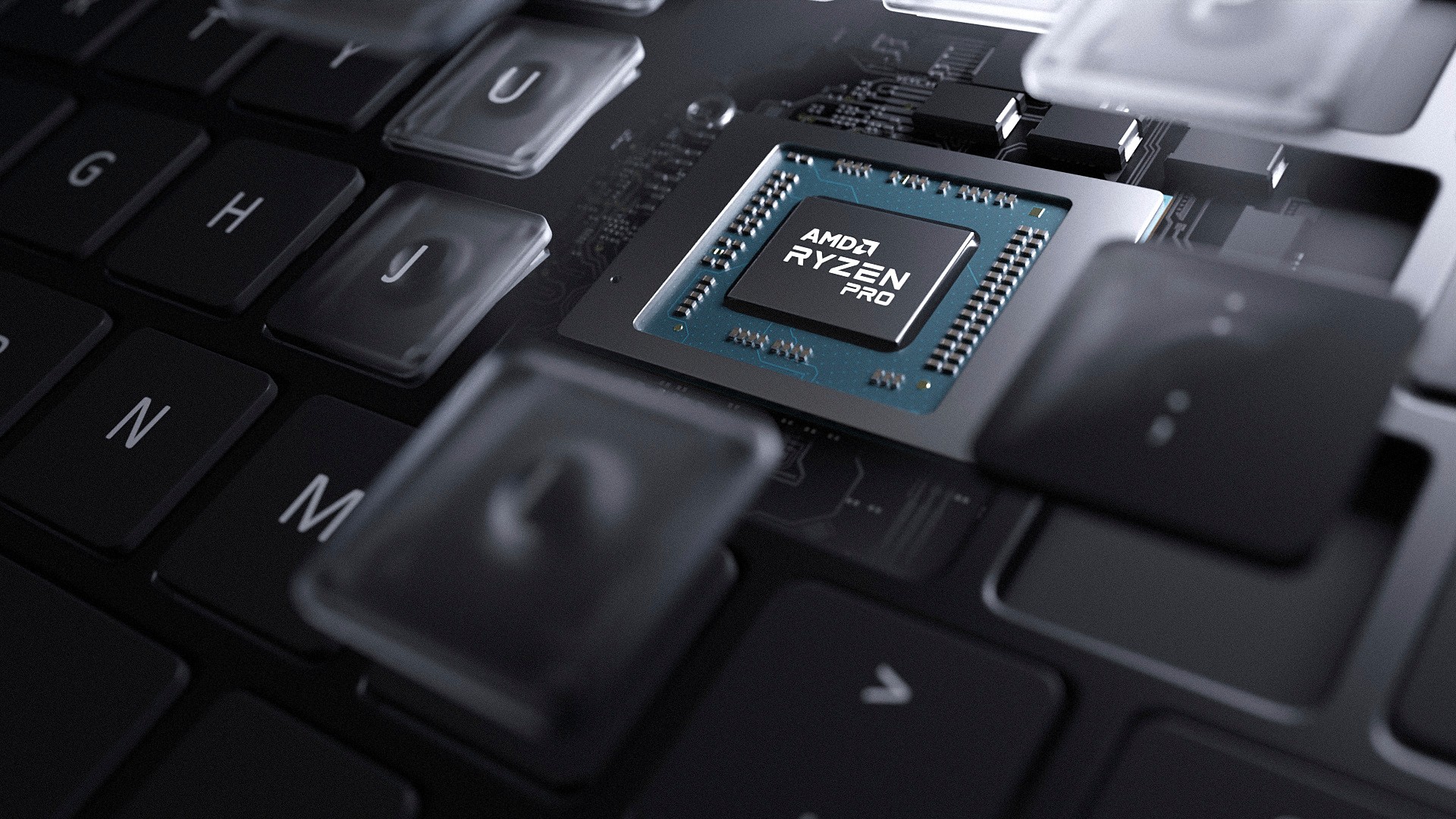 Brought to you by AMD
For almost two years now, the pandemic has been drastically changing the way people work and collaborate.
Restrictions on face-to-face meetings mean that many businesses have switched to hybrid workstyles to keep operations going during an uncertain time.
However, this comes with a number of challenges as well. Productivity is one key concern for many managers while security requires a rethink because employees are now connecting remotely.
Key to success here is having the right tools for employees to get work done, collaborate remotely and connect up securely, whether they are working from home, at a café or in the office.
This is one reason why it is time to consider what goes into the primary endpoint devices for many knowledge workers today – their laptops.
If you have been buying the same old models all this while, it is time to rethink what's inside the CPU of your next laptop.
Out this year, the AMD Ryzen™ PRO 5000 Series Mobile Processors now come with a range of features that elevate productivity through class-leading performance.
They also offer strengthened multi-layer enterprise-class security features to meet the dynamic demands of protecting the data and keeping the business secure for SMBs and large enterprise customers.
Based on the Zen 3 architecture, the new AMD Ryzen™ PRO 5000 Series Mobile Processors meet enterprise-level demands for increased power, productivity and security in a post-pandemic, modern workplace transformation.
Higher performance and longer battery life to work anywhere
Ask an office worker about the main tasks that come up on his laptop each day and you'd likely hear about a video call in one window, a presentation on another and probably a Web browser with a dozen tabs for e-mail, reports and other information.
These tasks call for a laptop that has enough horsepower to tackle the multiple, simultaneous demands all at once. To do so, it needs a CPU that can do the heavy lifting.
In productivity tasks, the AMD Ryzen™ PRO 5000 Series Mobile Processors excel and exceed the competition by a clear margin.
In tests, the AMD Ryzen™ 7 PRO 5850U is up to 7 per cent faster than rivals when it comes to running Microsoft Office as a whole. When it comes to starting up an app, the AMD Ryzen™ 7 PRO 5850U is up to 19 per cent faster.
What's more, the new AMD Ryzen™ PRO 5000 Series Mobile Processors also offer great battery life, so you can keep working on the go.
Running on battery, a HP Elitebook 845 G7 and Lenovo Thinkpad T14 sporting an AMD Ryzen™ 7 PRO 5850U processor can keep going for up to 20 hours, longer than what a typical user will work in a day.
What all this translates to in terms of business outcomes is a smoother experience for employees, who will now spend more time on their work instead of getting their laptops to work.
Multi-layered security for new workstyles
Laptops featuring the AMD Ryzen™ PRO 5000 Series Mobile Processors are also built from the ground up with security in mind.
Each processor is designed with multi-layered, modern security features that help protect a user's data from today's sophisticated cyber attacks.
In a PC, the top layer security features are usually included by a PC manufacturer as part of the tools it offers out of the box.
The next layer below comes in the form of the operating system. Here, AMD has collaborated with Microsoft to offer Secured-core PC, which protects from firmware vulnerabilities and shields the operating system.
Next comes AMD Memory Guard, which provides real-time encryption of system memory to protect against physical attacks, should your laptop be lost or stolen. This is followed by AMD Secure Processor, which is integrated on-chip to help protect sensitive data.
Finally, AMD Shadow Stack, at the most fundamental layer, provides hardware-enabled protection against control-flow attacks, which are among the more sophisticated threats that a user may face.
Ultimately, these enterprise-class security features help keep out malware to secure user data and ensure uninterrupted business operations.
Easier management for IT managers
What's also important to a business is how easily a fleet of laptops are maintained, particularly when employees are working remotely and it is difficult for IT support technicians to render deskside assistance.
Here, laptops that come with the AMD Ryzen™ PRO 5000 Series Mobile Processors make life easier for both the support crew as well as employees who depend on their machines to keep working.
The AMD Ryzen™ PRO 5000 Series Mobile Processors support Microsoft Endpoint Manager, a unified endpoint management platform that includes Microsoft Intune and Configuration Manager.
It is a cloud-powered set of management tools with powerful co-management options to provision, deploy, manage, and help secure endpoints and applications across an organisation.
Not business as usual
It's been said many times that a new normal is being created by people adapting to the pandemic each day as they work, play and live. Certainly, this is not business as usual.
The same applies to the IT devices that employees will be using to keep businesses going. New challenges necessitate new solutions.
As far as a laptop goes, what businesses will need are powerful, efficient and secure machines that are ready for workstyles as we move forward to embrace the new normal.
Find out how AMD Ryzen™ PRO 5000 Series Mobile Processors can make a difference to your business here.