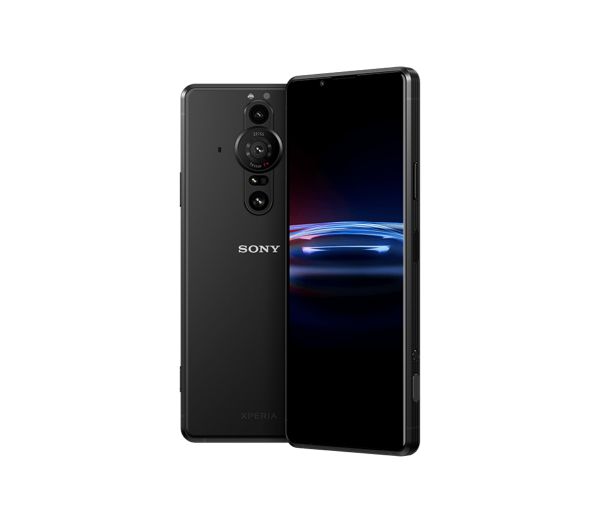 When the Sony Xperia Pro-l was unveiled earlier this week, it was clear this was a smartphone designed to do one thing well – photography.
The big question for many content creators who followed the news is whether a smartphone can finally replace a dedicated camera when it comes to excellent image quality.
If the Xperia Pro-I lives up to its promise, it will allows them to ditch their huge cameras at home while not sacrificing quality.
One of the headline features that has caught the eye is its 1-inch sensor that comes with a phase detection autofocus (PDAF) system, a feature usually found in DSLR and mirrorless cameras. And yes, it also has Eye-AF, which helps you focus on the eyes of people and animals automatically.
But back to the sensor. This the same one used on the Sony RX100 advanced compact cameras, which means the new smartphone promises to focus faster. This is especially useful for subject tracking in fast-action photography and videography, something that smartphones often still struggle with.
A 12-megapixel, 1-inch sensor on a smartphone is not a new thing on a phone, to be sure. That honour goes to the Panasonic DMC-CM1 launched in 2015 and this year's Sharp Aquos R6 smartphone.
However, the new Sony smartphone has other tricks up its sleeve. With better low-light sensitivity, dynamic range and better bokeh effect, its Zeiss Tessar f2.0 8mm (24mm full-frame equivalent) lens should meet or even exceed the performance of the competition.
Coupled with a variable f2 and f4 aperture control, it gives the user the ability to change the depth of field in images for sharper or silkier background, depending on the shot.
Sony has also added two more prime lens cameras to the camera system array, a 16mm with a 1/2.5-inch sensor and a 50mm with a 1/2.9-inch sensor, both matched with 12-megapixel sensors. This smartphone should do well with landscape and portraiture shots.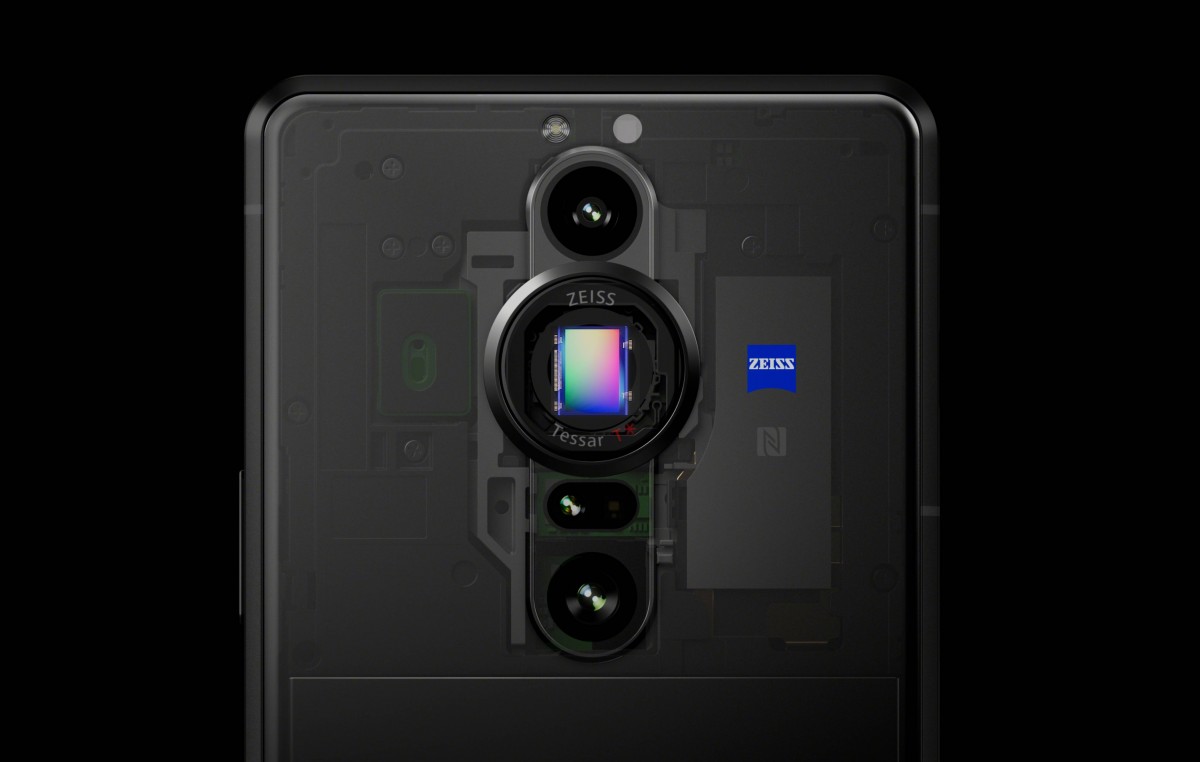 The ability to capture slow-motion video clips in 4K at a frame rate of 120fps also opens up more options for content creators. The accompanying camera software is designed for professional users with more controls and settings.
Other imaging-centric features include a 3.5mm audio port to use with an external microphone and a shutter button for a more responsive triggering mechanism.
To make sure that the Sony Xperia Pro-I meets its full potential as an imaging tool, it has a Snapdragon 888 processor, 12GB of RAM and 512GB of storage space. The storage capacity can be expanded up to 1TB using a microSDXC card.
The smartphone comes with a 21:9 6.5-inch 4K HDR OLED display refreshing at a rate of 120Hz for better colour representation. Good thing the device has a large 4500mAh battery too, to ensure it has enough juice to last a day of shooting.
The hardware is just one part of the equation. The ability to capture high-quality images also depends on how the camera is set up and controlled.
To shoot well with this smartphone, you will have to treat it like a proper camera and not rely on computational photography algorithms and automation alone. I usually have to bring along a tripod and phone clamp to shoot better photos with any smartphone in low light situations and will probably do the same for this smartphone.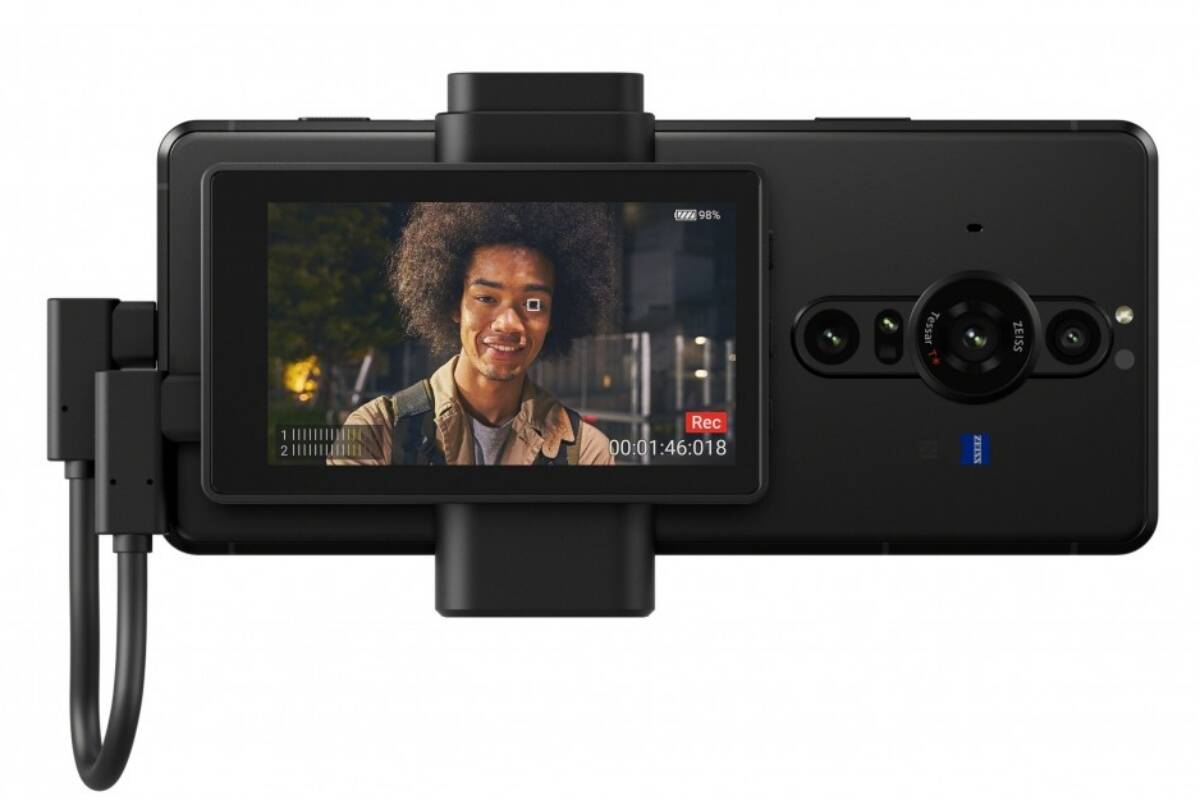 The new smartphone does not come cheap at US$1,800 (S$2,450). With that, you can buy Sony's APS-C sensor ZV-10 compact camera (S$999) with change to spare to buy a high-end smartphone.
Do not forget that the Bluetooth grip, an external microphone and the US$200 (S$270) VLOG monitor must be included in the purchase price if you are a serious video content creator.
To be sure, the Xperia Pro-I is more of a compact camera with smartphone features than it is a smartphone. Understandably, it's exciting because it's the first of its kind to sport a 1-inch sensor and variable aperture system.
However, to shoot well with it, you'd still need some basics in photography to be rewarded with great photos. Certainly, this isn't a smartphone for casual shooters, which is reflected by the asking price. You wonder if the premium may be too much even for the professionals and enthusiasts it aims to attract.