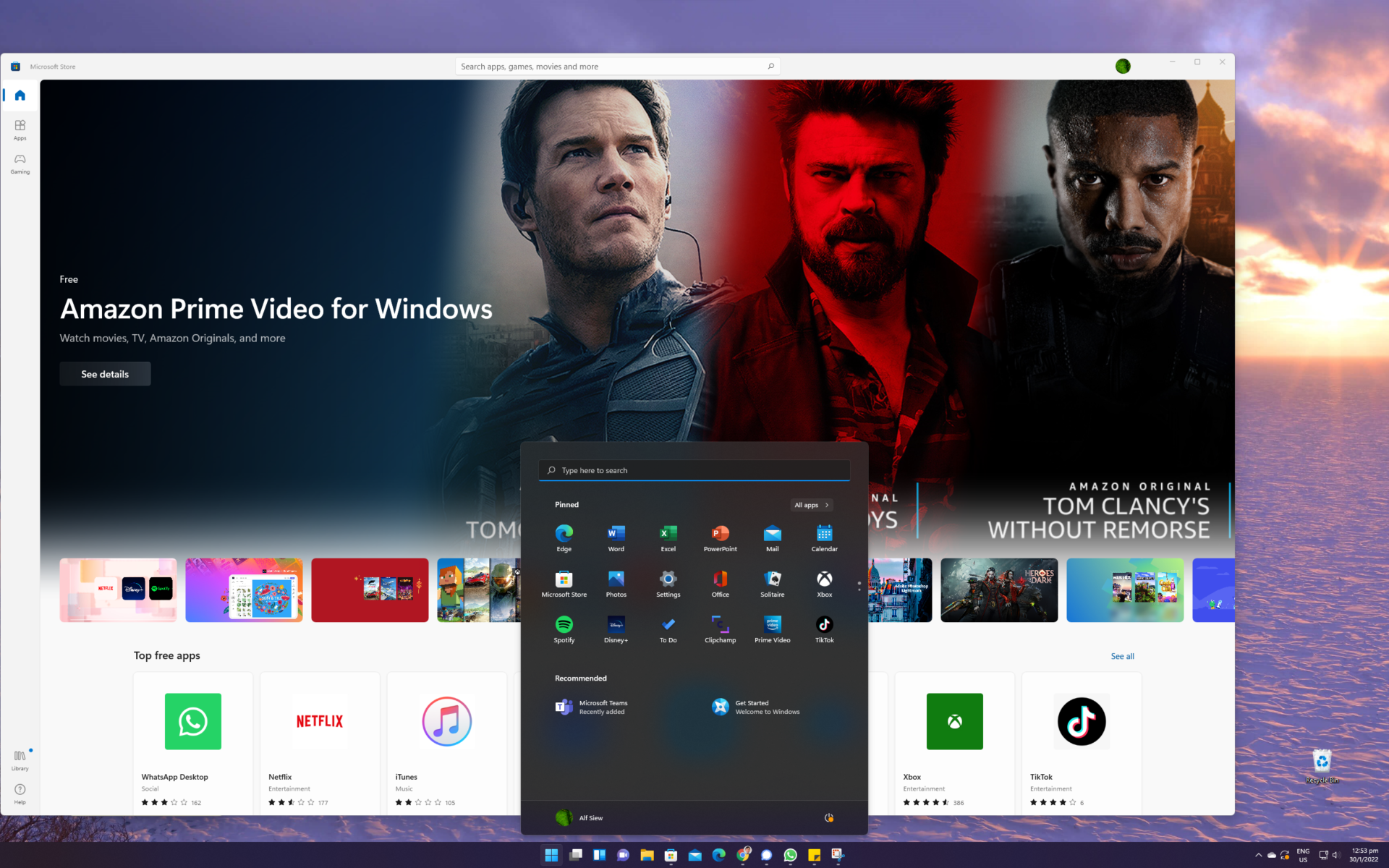 Logging onto my PC a couple of days ago, I was told that Windows 11 was available as an upgrade. Having procrastinated for weeks now, I thought why not, even though I was using the PC for work that day.
Windows 10 then started up as usual and I went about replying e-mails, writing articles and working on an Excel worksheet. Out of curiosity, I went to check on Windows Update on the progress – sure enough, Windows 11 was being downloaded and installed in the background.
Just as I was going off for an early lunch, the PC prompted me to restart it so Windows 11 could be installed. So I clicked yes and went off to lunch.
An hour or so later when I got back to my desk, the login screen looked a little different. I logged in again and there I was in Windows 11, the new operating system, with barely any intervention from me.
After years of installing operating systems, from Windows 95 to the FreeBSD-based FreeNAS for my network drives, this surely is the simplest upgrade yet. All I did was restart the PC once.
To be fair, my PC is fairly new. Less than a year old, it runs on an AMD Ryzen 5 chip, 32GB RAM, an Nvidia GeForce RTX 3080 graphics card and a 1GB solid state drive, so I had expected no issues.
Still, I had waited for things to stabilise for the new Microsoft operating system, which was launched last year with very little fanfare. One reason was an early issue with AMD processors, which suffered from performance problems until they were fixed later.
Now using Windows 11, I'd say the first obvious change is the taskbar being moved from side to the middle. It takes a little getting used to but it's not that big of a problem.
The biggie, actually, is the ability to run Android apps – yes, on Windows – in the coming months. The development is apparently ahead of schedule and a public beta begins next month.
For now, the Microsoft Store also looks good with a number of commonly used apps. I installed the Disney+ app to watch the latest episode of the Book of Boba Fett instead of doing it on a browser.
All these features are cool but the big surprise remains how easy it is for existing Windows users to upgrade to Windows 11. Seamless and easy are words I'd use to describe the experience, which you can't say for previous Windows versions.
My desktop PC wasn't even the first one PC at home to get on Windows 11. A few weeks ago, I was surprised when I fired up my old Dell XPS 13 and found Windows 11 already installed on the laptop. My school-going daughter sheepishly told me she had upgraded it a few days earlier!
Yes, she only had a non-administrator account to the laptop but for some reason, she could say yes to an upgrade. That's not a good thing for security, to be sure, but it is another reminder of how easy Windows 11 is installed. Child's play, literally.