Brought to you by Dasher Singapore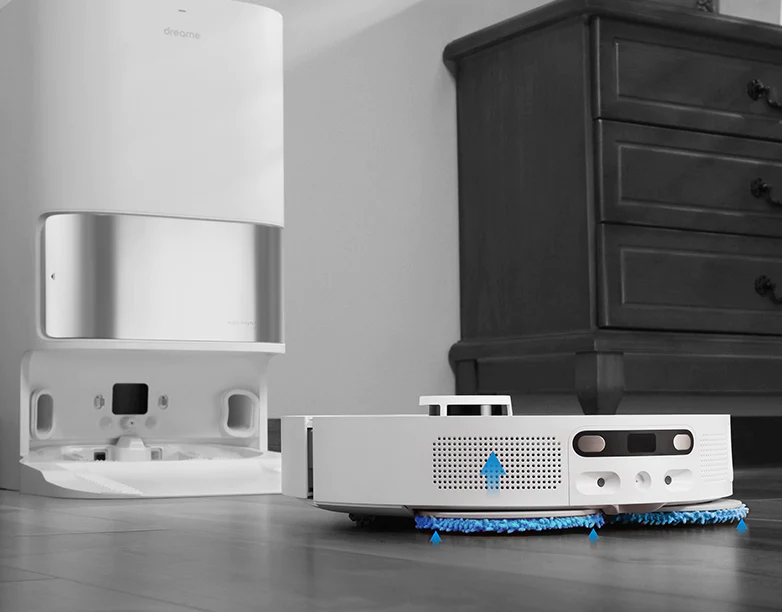 For many busy professionals in Singapore, household chores are hardly the thing to look forward to when they finally get some free time at home.
Wouldn't it be nice to have the floor quickly vacuumed and mopped? You know, with minimum fuss, so you can get on with a weekend?
This is where Dreame's smart vacuums come in. Efficient in getting the dirt quickly off the floor with their high-speed motors and cyclone separate technology, they deliver a smart home experience that takes the stress out of a hectic lifestyle.
In other words, no more backbreaking vacuuming with the good old vacuum cleaner, then painstakingly mopping the floor and waiting for it to dry.
The DreameBot L10s Ultra, for example, is a robot vacuum and mop that automatically does all the hard work needed to clean your home, with almost zero intervention.
Set it up quickly and its AI-powered navigation takes it around to suck up the dirt and mop off stains to make everything spick and span.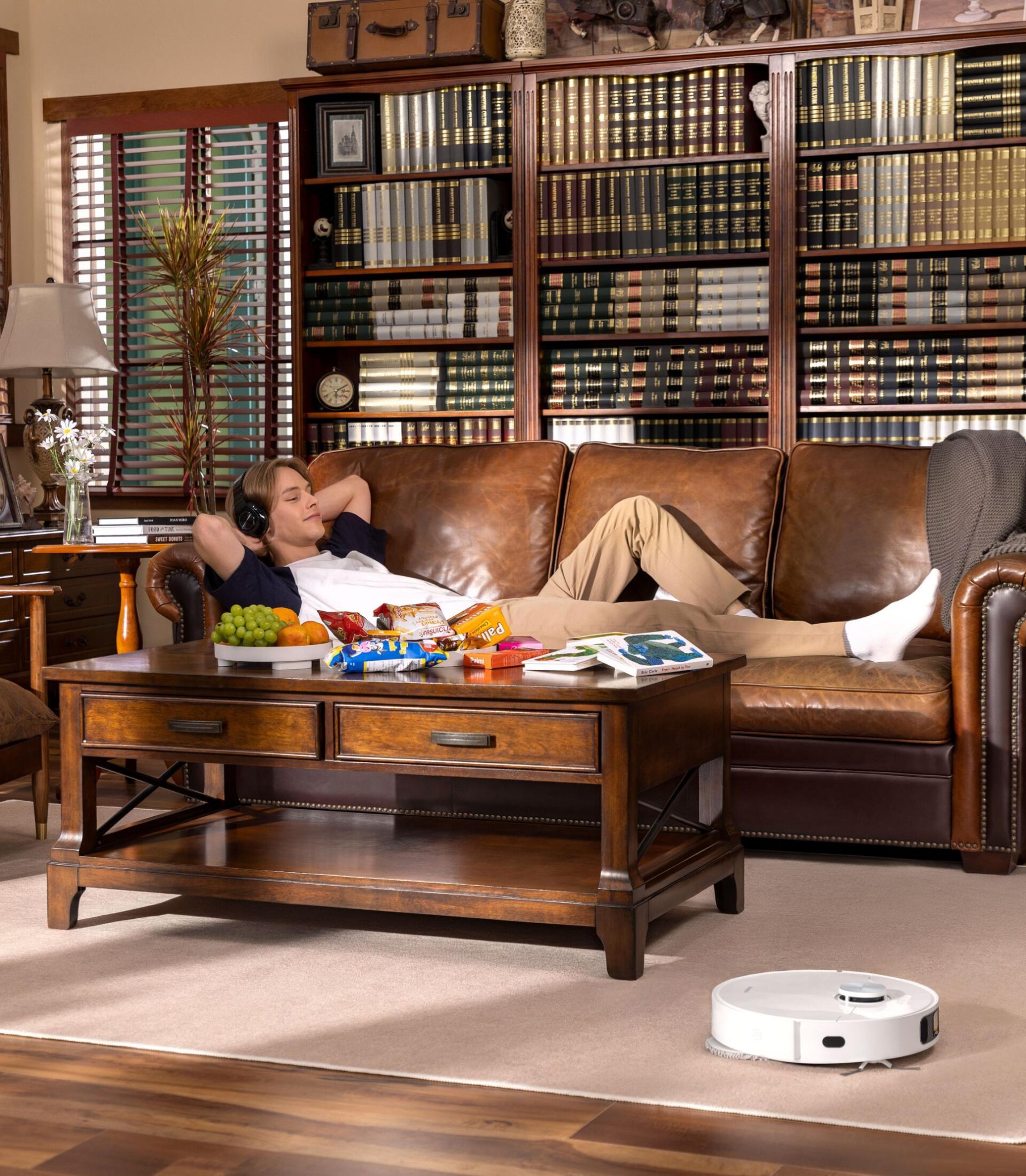 The DreameBot L10s Ultra is able to clean and mop with the help of a fully automated base station that empties the robot's dust box and cleans and dries the mop pads. It also adds water and cleaning solution.
A large 2.5-litre water tank is good enough to help wipe out dirt and grime in a home as large as 200 sqm (2,152 square feet), so you may not have to change water during a cleaning session.
What sets the DreameBot L10s Ultra apart from other robot vacuum is its advanced mapping, obstacle avoidance and navigation. After scanning a room, it creates an automatic cleaning strategy by using 3D structured light.
A mobile app lets a user customise suction level, mop dampness and cleaning plans. The vacuum can also be controlled by voice, using Alexa, Siri or Google Assistant.
Of course, the smarts would be nothing if the L10s Ultra doesn't manage to suck up the dirt effectively from the floor. It does so with 5,300Pa of suction pressure, which is automatically adjusted when moving on hard floor and carpets.
The robot also mops with downward pressure and the rotary mops go at a speed of 180rpm. When they are not needed, say, when the vacuum goes over a carpet, the mops are raised automatically.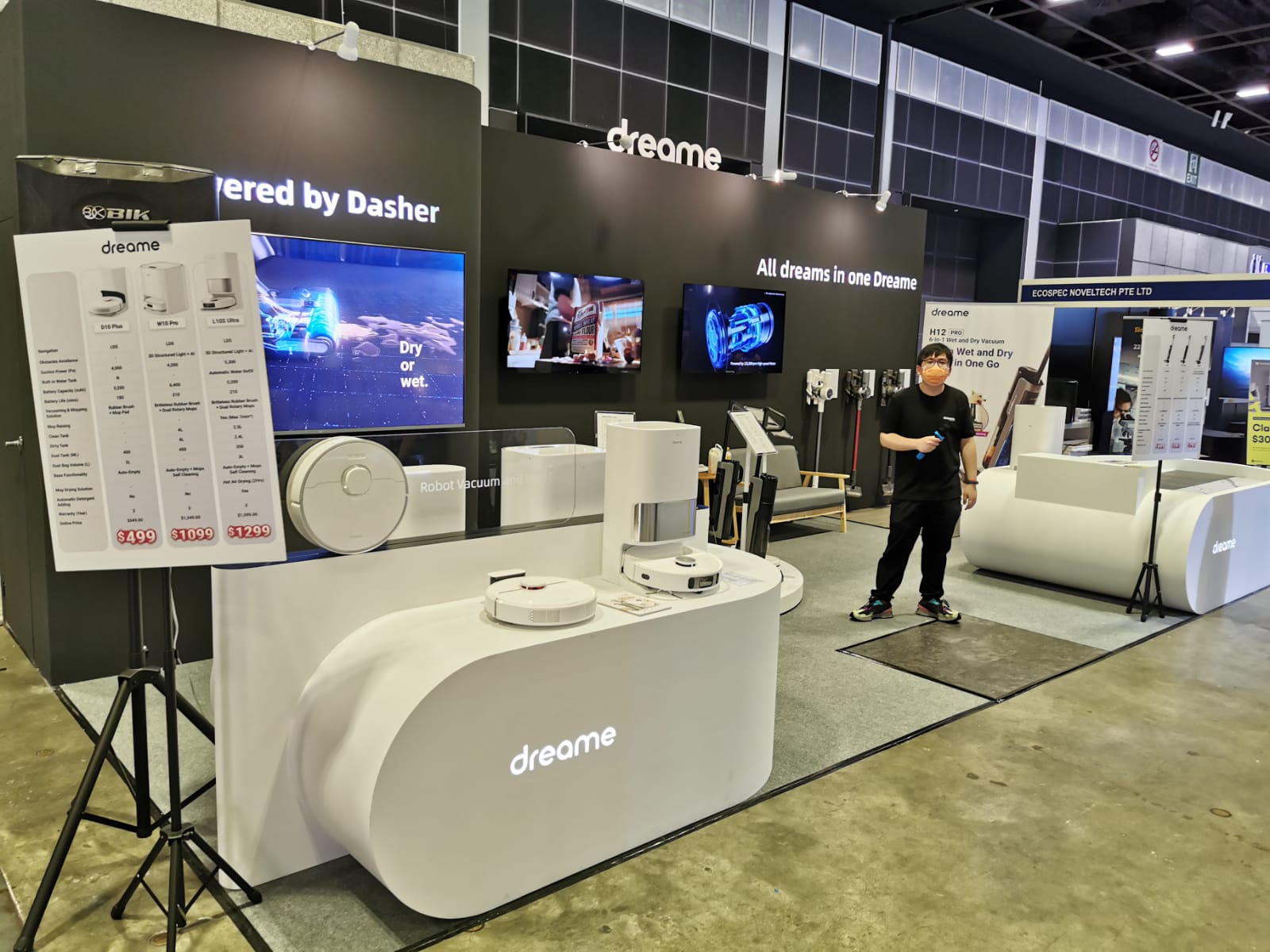 The DreameBot L10s Ultra and several other digital lifestyle products are part of the company's expansion into Singapore, an important market where customers are keen to explore such new technologies.
During the IT Show last week, visitors to the event could check out the latest Dreame smart home gadgets at the Dasher Singapore booth at Suntec Convention Centre.
For example, if you still prefer to vacuum and clean your floor manually, a wet and dry vacuum like the Dreame M12 may be what you're looking for. And this isn't your good, old vacuum cleaner.
An intuitive LED display, intelligent mess detection and power optimisation, and helpful voice prompts help you get the most out of your cleaning sessions. They help you clean efficiently and effectively.
The Dreame M12 can be used as a handheld vacuum, allowing you to use it for sucking up dirt on a sofa or laptop, for example.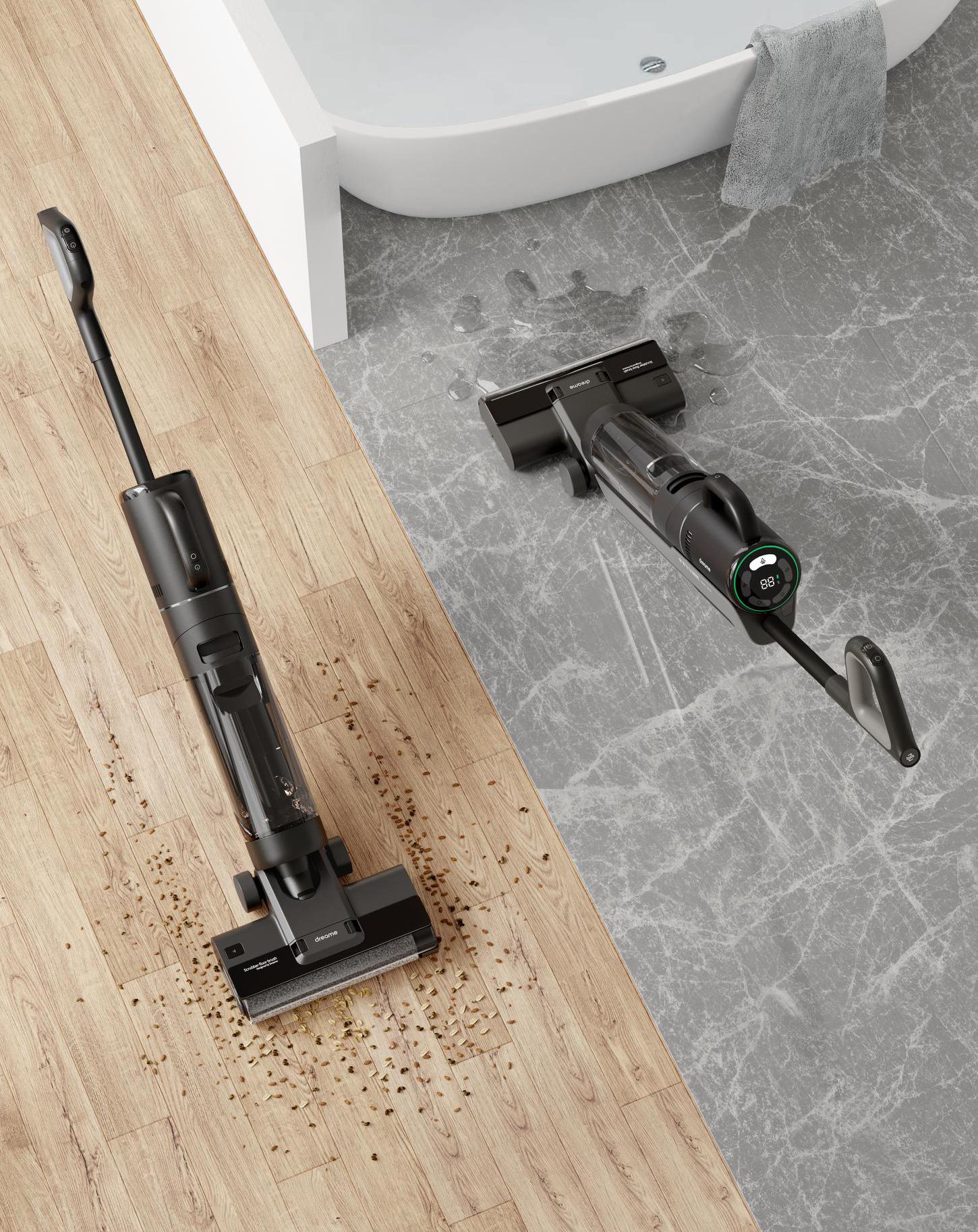 With an upgraded to-the-edge cleaning design, it can clean along baseboards and move dirt from difficult-to-clean corners, making cleaning a much less stressful effort.
An advanced water circulation system and powerful motor deliver robust mopping and suction, while a serrated scraper keeps the brush clean to wipe out messes and make floors gleam.
This would come in handy if you have a dog that's shedding fur, for example, or if you encounter spills of egg, milk or jam on the floor.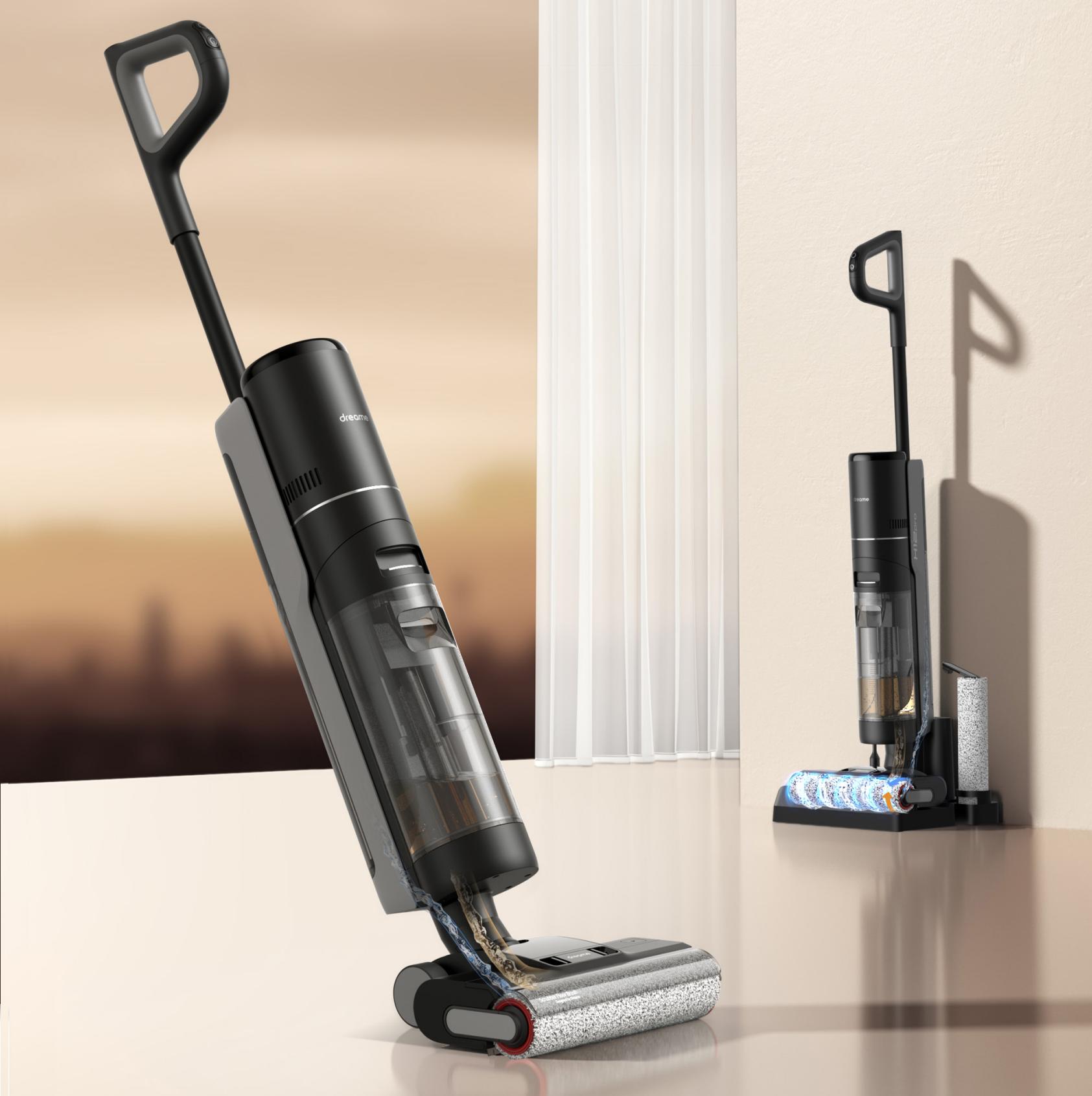 Yet another option to consider is the Dreame H12 Pro wet and dry vacuum, which has a large handle and high capacity for longer cleaning with its 6 x 4,000mAh battery pack that delivers half an hour of cleaning before a recharge.
It also supports edge and corner cleaning, which means it gets into the edges of a room and cleans close to baseboards thoroughly to get rid of any stains.
Once done, the Dreame H12 Pro can be connected to its charging base, where hot air automatically helps to dry the brush in just an hour and a half to preview mildew, mold and unpleasant odour. Again, taking the stress out of housework.
Whether you are looking at the Dreame H12 Pro, the Dreame M12 or the DreameBot L10s Ultra, each vacuum is set to make the chore of cleaning a lot less difficult. That means more time for other things that matter!
Find out more about new Dreame lifestyle products with Dasher Singapore.