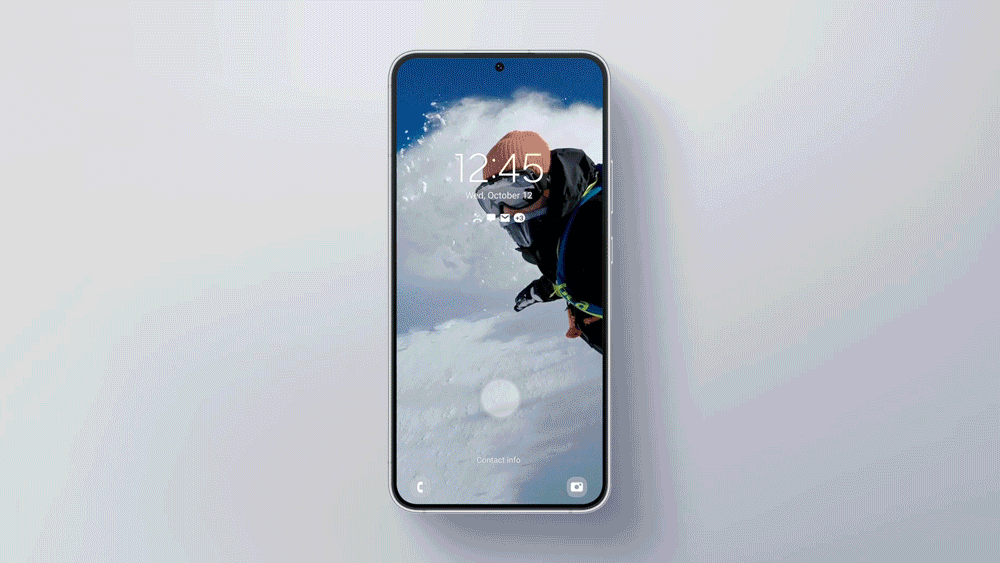 Samsung is rolling out its One UI 5 interface to Galaxy phones and tablets in Singapore from this month, allowing users to personalise their screen and boost security, while enjoying updates to camera and video functions.
Promising a fresh look and feel, the new interface will come with bolder, simpler app icons and streamlined colour scheme. The lock screen can be customised with a user's own video clip, for example.
One handy new feature is Modes, which lets users create customised phone settings, say, to suit day and night activities. "Do not disturb", for example, is good for when you're playing music during a workout.
Another new feature in One UI 5 is stacked widgets. With this, users can drag and drop the Android widgets on top of each other, or swipe left or right to quickly scroll through each one. This frees up space for a neat and tidy home screen.
For folks who are worried about their data, the security and privacy dashboard has been made simple, so users can easily understand their device's security status.
It also prompts security suggestions and warnings depending on status, which provides a proactive layer of protection for most users.
Camera capabilities are also souped up. Now in Pro mode in the camera interface, users get helpful tips on how to use various lenses, options and controls.
Now, you can also easily add a watermark in the corner of each photo. This can contain the date and time of the shot, as well as other custom information you type in.
Samsung Singapore says the One UI 5 update will be rolled out progressively from this month to the following phones:
Galaxy S22
Galaxy S22+
Galaxy S22U
Galaxy S21 5G
Galaxy S21+ 5G
Galaxy S21 Ultra 5G
Galaxy S21 FE 5G
Galaxy S20 FE 5G
Galaxy S20
Galaxy S20 Ultra 5G
Galaxy S20+
Galaxy S10 Lite
Galaxy Z Flip4 5G
Galaxy Z Fold4 5
Galaxy Z Flip3 5G
Galaxy Z Fold3 5G
Galaxy Z Flip 5G
Galaxy Z Flip
Galaxy Z Fold2 5G
Galaxy Note20
Galaxy Note 20 5G
Galaxy Note20 Ultra 5G
Galaxy A73 5G
Galaxy A53 5G
Galaxy A52s 5G
Galaxy A52 5G
Galaxy A51
Galaxy A32 5G
Galaxy A23 5G
Galaxy A22 5G
Galaxy A13
Galaxy A13 5G
Galaxy A12
Galaxy A33 5G
Galaxy M32
Galaxy M52 5G
Galaxy XCover Pro2
Galaxy XCover 5
Galaxy XCover Pro
Galaxy XCover6 Pro
Galaxy Tab S8
Galaxy Tab S8 +
Galaxy Tab S8 Ultra
Galaxy Tab S7 FE 5G
Galaxy Tab S7+
Galaxy Tab S7
Galaxy Tab S6 Lite
Galaxy Tab Active3
Galaxy Tab Active4
Galaxy Tab A8
Galaxy Tab A7 Lite