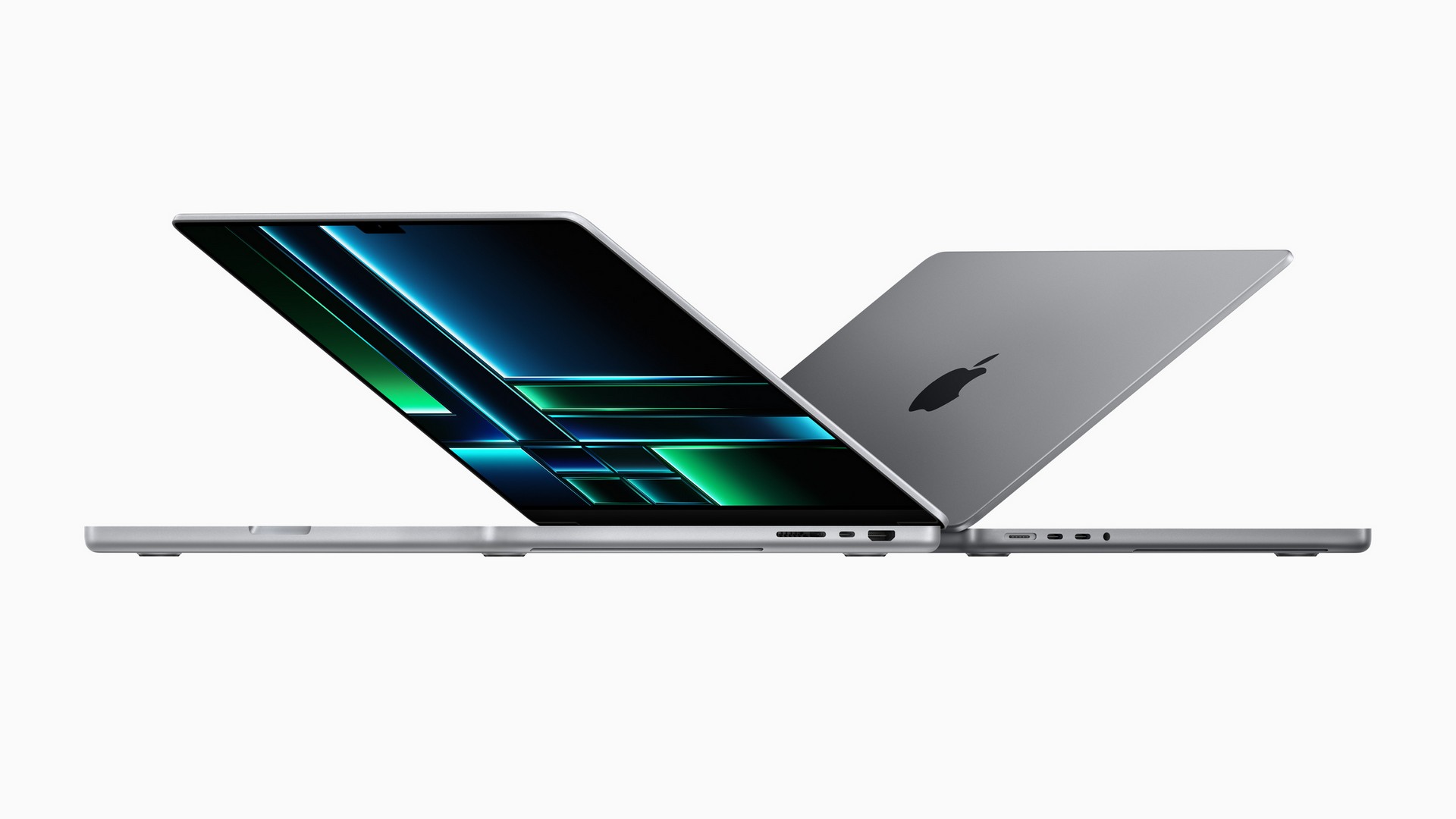 What grabbed my attention with the recent launch of Apple's new 14-inch and 16-inch MacBook Pro are the engines that power them. Externally, the new MacBook line-up look similar to the previous versions.
However, Apple's new chips, the M2 Pro and M2 Max, have enhanced the new laptops' performance and efficiency, improving battery life and added new capabilities especially critical to professionals using them for graphics intensive projects.  
The new laptops are all about speed increases. Apple is quoting speed gains of about 20 per cent and a sizable boost on graphics performance.
The new chips are an enhanced version of the M2 processors that debuted with last year's MacBook Air and the 13-inch MacBook Pro. That M2 processor had 20 billion transistors.
In 2023,the new M2 Pro has doubled that number with 40 billion transistors. They are packed into CPUs with up to 12 cores and GPUs with up to 19 cores, together with up to 32GB of fast unified memory.
Building on the M2 Pro, the M2 Max goes even further with 67 billion transistors. It can go up to a 38-core GPU, double the unified memory bandwidth, and up to 96GB of unified memory. These chips feature enhanced custom technologies, including a faster 16-core Neural Engine and Apple's powerful media engine.
The new chips offer better energy usage: up to 22 hours from the 21 hours for the 16-inch 2021 model. The 14-inch model offers 18 hours, up from 17 hours of 2021 model, said Apple.
We have not received any of the new laptops for review. However, early Geekbench tests appear to show that the M2 Pro and M2 Max chips offer up to around 20 per cent faster performance and up to around 30 per cent faster graphics compared to the M1 Pro and M1 Max chips, in line with Apple's advertised claims.
Apple switches to M-series
Like many MacBook users, my previous MacBook Pro was powered by Intel chips. In 2020, the Intel chips were swapped out with Apple silicon, whose design is based on the Arm architecture.
The key benefit was that Arm allows for many more millions of instructions per second than Intel processors. Hence, Apple can optimise the connectivity between the transistors to deliver better performance while using much less energy.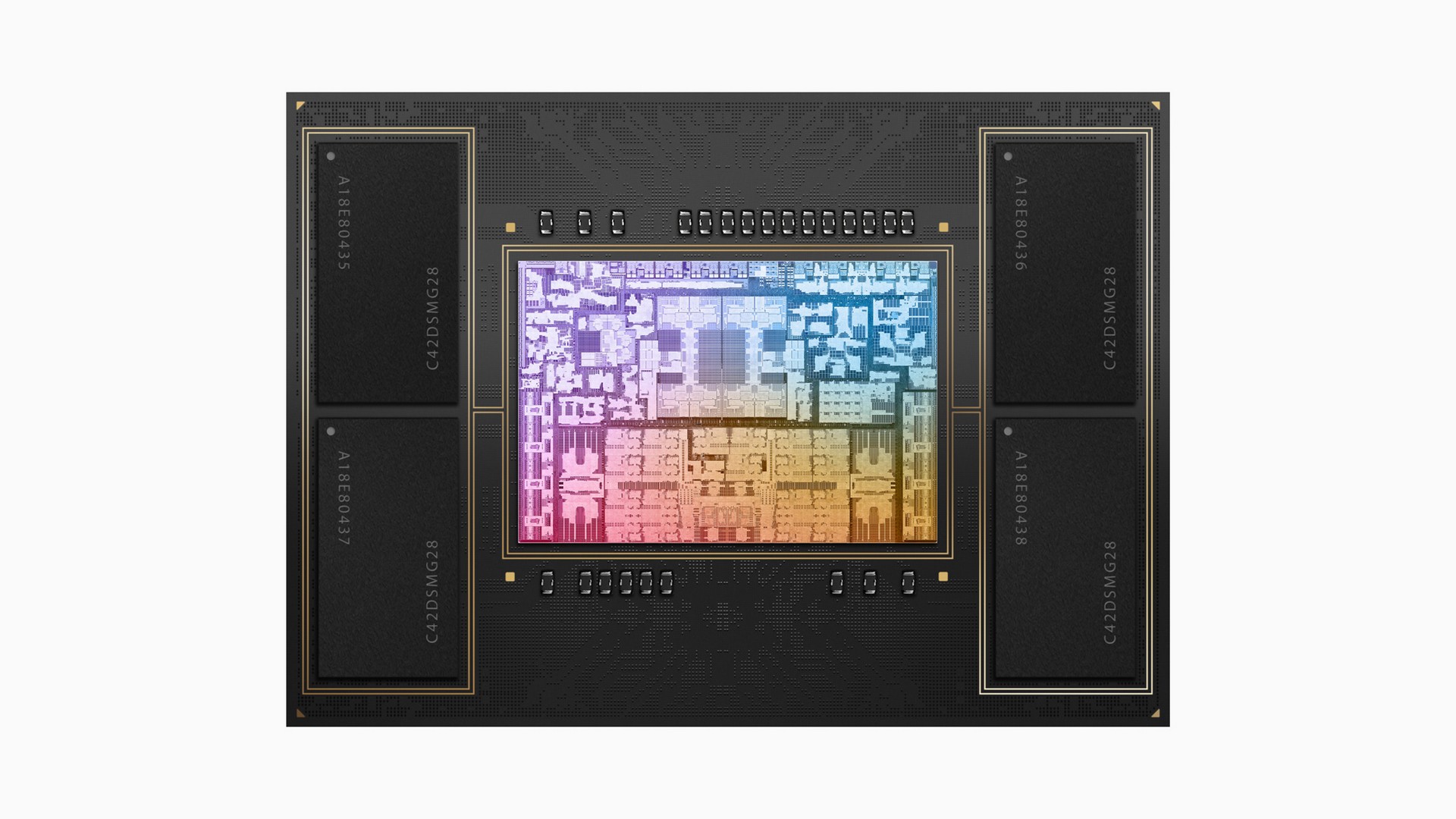 Swapping to house-made chips allows for tight integration with several different components including the CPU, GPU, unified memory architecture (RAM), neural engine, solid state drive (SSD) controller, image signal processor, and many more. Previously, Macs used multiple chips for these features.
In-house designed chips also lets Apple release updates on its own schedule and with more regular technology improvements as well as enabling it to differentiate its devices from competing products.
The common architecture is employed across all Apple product lines including the iPhone and iPad devices. Hence, developers will find it easier to write and optimise software to run on all Apple products. In fact, iOS apps can run on the M-series Mac computers without the need for any emulation software.
Apple features its semiconductor advancements prominently during its new hardware announcements, just as it did when it unveiled the new MacBook laptops. It always describes how it has doubled down on specs and shared the number of transistors of each new chip set.
The new M2-based Macs
Together with the MacBook Pro, Apple also announced on the Mac mini powered by the M2 and the M2 Pro. Mac mini with M2 and M2 Pro delivers faster performance, more unified memory, and advanced connectivity, including support for up to two displays on the M2 model, and up to three displays on the M2 Pro model, said Apple.
Mac mini with M2 features an 8-core CPU with four high-performance and four high-efficiency cores, along with a 10-core GPU.
The M2 Pro mini brings pro-level performance to Mac mini for the first time. Featuring up to a 12-core CPU with eight high-performance cores and four high-efficiency cores, along with up to a 19-core GPU, the M2 Pro has 200GB/s of memory bandwidth and supports up to 32GB of memory. Apple says the Neural Engine is speeds up tasks such as video analysis and image processing.
Who should buy the new macs
I bought my current M1Pro MacBook Pro with 16GB RAM in early 2022. I am unlikely to buy the new MacBook Pros. Few users will buy a new laptop every 12 months to 18 months (if you do, enjoy!).
I think the market for a 2023 MacBook Pro will most likely be owners upgrading from an Intel-based laptop, so those with machines bought prior to 2020, about three years and older.
The M2 Max is the choice for those performing work that requires a large amount of graphics power or enormous amounts of memory (and memory bandwidth). For others who want a productivity workhorse for office and general media usage and consumption, then the M2 Pro is the obvious choice.