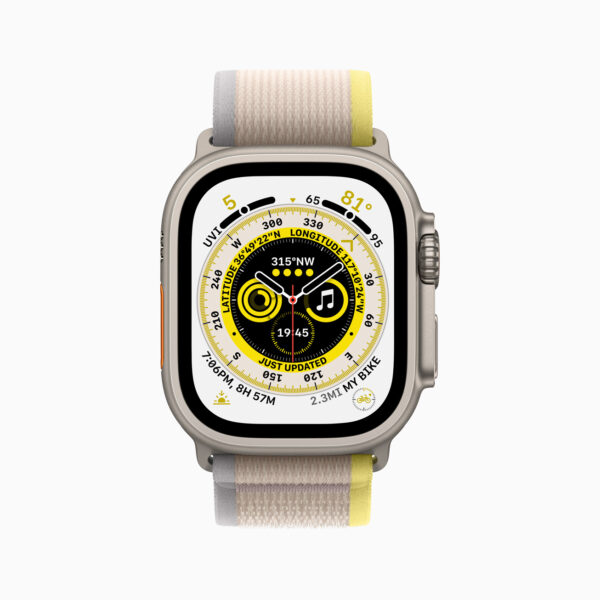 The most exciting product that emerged from Apple's product announcement earlier this morning is the company's newest hardware line, the Apple Watch Ultra.
After seven versions of the Apple Watch, it has stepped up its game to give Garmin and makers of premium sports watches a run for their money. Prices start from S$1,199. Customers can place orders from today.
Alongside this new device, Apple also announced four new iPhone 14 models, new AirPod Pro earbuds and the Apple Watch 8 Series in a 90-minute event held in its headquarters in Cupertino, California.
The iPhone 14 family sports new camera features and stronger battery life. They are available in 6.1 inch and 6.7 inch sizes.
The higher end models the iPhone 14 Pro and the iPhone Pro Max are powered by the new A16 chip. Prices start from S$1,649 and S$1,799 respectively. Pre-orders begin on Sept 9. Pre-orders for the iPhone 14 models will be available a week later.
The more affordable iPhone 14 and iPhone Plus feature new safety capabilities and are powered by the A15 Bionic chip. They cost from S$1,299 and S$1,499 respectively. Pre-orders begin Sept 9. Customers will receive the iPhone 14 from Sept 16 and iPhone 14 Plus from Oct 7.
Apple also announced the second-generation AirPods Pro2, featuring a longer battery life, ability to block out harsh noise like construction and new technology for scanning a user's ears to personalise 3D audio.
There is also a brand-new charging case and an additional ear tip size for a better fit. It costs S$359 and orders can be placed starting Sept 19. It will be available in stores from Sept 23.
The new features in the Apple Watch Series 8 include a temperature sensor for the first time, car crash detection and low power model. Apple also said they are swim proof and dust proof.
There is also a new Apple Watch SE which is a more affordable device aimed at first-time users. The Apple Watch Series 8 and Apple Watch SE costs S$599 and S$379 respectively.
Apple Watch Ultra
Built for tri-athletes, skiers, divers, mountain climbers. and extreme sports enthusiasts, it has double the battery life, a dual satellite system and a new action button painted international orange.
The dual-satellite system lets marathoners and cyclists to pinpoint their location in cities full of skyscrapers or forests full of tall trees that normally lock satellite signals, a challenge for marathoners, track runners and hikers.
This system has a re-designed compass with a hybrid view that shows both the analog dial and a digital view, and turning the digital crown lets you see your latitude, longitude, and elevation.
Apple also has a beamforming algorithm that allows the mic to capture your voice and reduce background noise with special wind-reduction algorithms, good for those times when have to take a work call during a windy trek in the mountains. Most important it has a long battery life that Apple claims is 60 hours.
It meets recreational dive standards for waterproofing and has a new depth gauge. When it debuts this fall, it will let divers see a decompression timetable, dive planning, a logbook, and other features serious divers need.
Thus far, Apple has grabbed about 36 per cent of the smartwatch market and is now looking to enter the tough expensive premium watch categories popular with extreme sports athletes and enthusiasts.
Features aside, Apple's advantage over the Garmin watches is its ease of use. I had to read the manuals to learn how to use Garmin, unlike Apple Watch which is intuitive to use.
I like the look of this new watch. With a 49mm case, it is chunky, bigger and thicker than the current Apple Watch and would look like a giant watch computer on my small wrist. Alas I'm not an marathoner or in practice any extreme sport, so I can only appreciate it from afar.
iPhone 14 Pro and iPhone 14 Pro Max
The camera is king in the new iPhone 14 Pro and Pro Max. These higher-end phones come with a 48-megapixel main camera designed to capture more detail and give a leg-up for low-light photography.
Apple built in an intelligent process to combine data from four pixels into one allowing users to take 48-megapixel image like big landscape photos with lots of detail.
The notch that is at the top of the iPhone 13 models are gone on the iPhone 14 Pro and iPhone Pro Plus. In its place is the Dynamic Island, a pill-shaped cut-out to house the Face ID sensors and front-facing camera. It changes animation based on the phone activity — for instance music or gaming.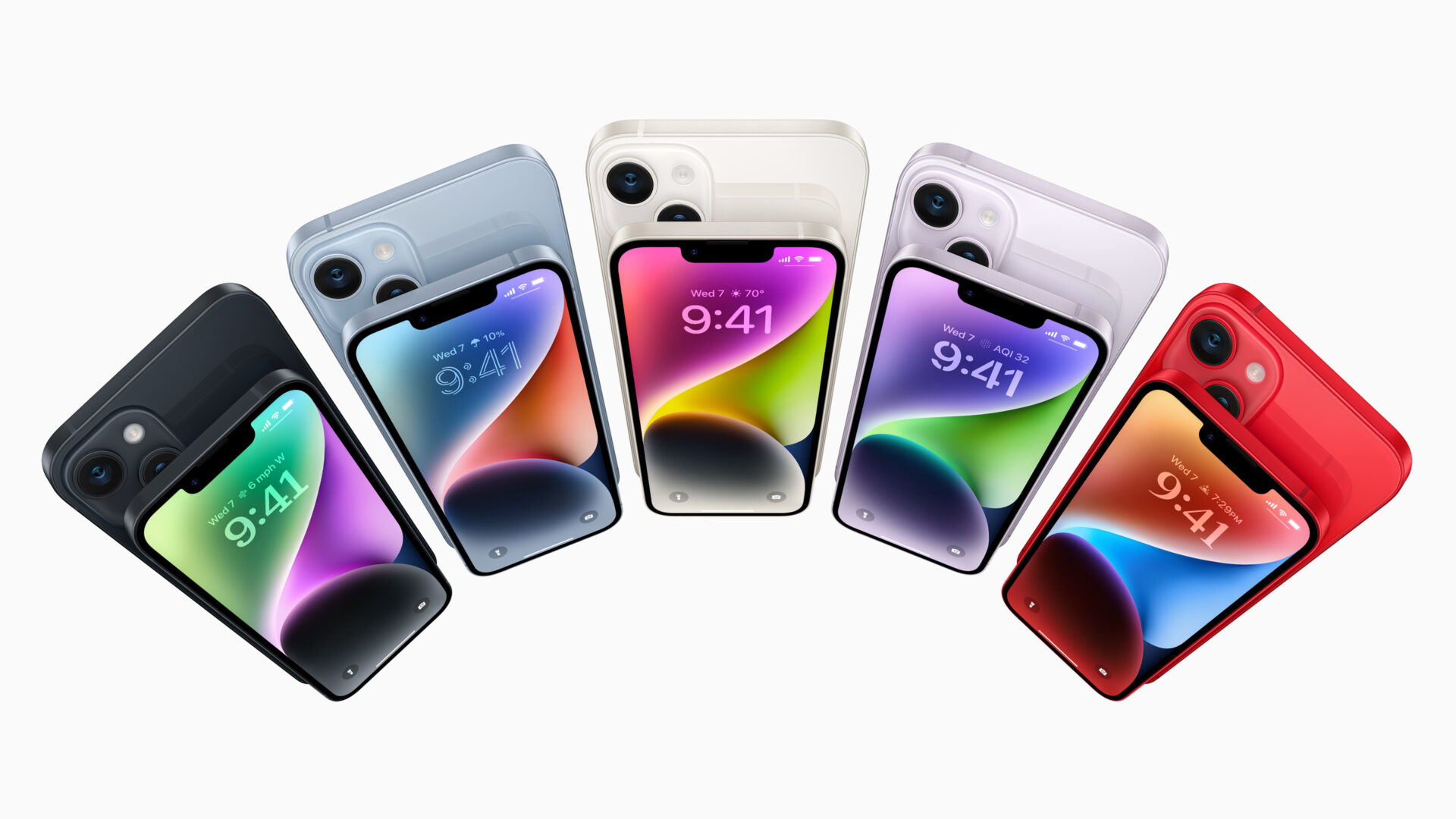 A new A16 Bionic chip powers the high-end models. It has a 6-core CPU that best the previous chip. Apple promises all day battery life. The iPhone 14 Pro is 6.1 inches and the iPhone 14 Pro Max is 6.7 inches
I am would surely test it the low-light feature with photos of the waterfront at Marina Barrage during my 6am bike rides. I have found dawn, just before the sun rises, is beautiful because the sky bursts into orange hues. However, this time instead of the Pro version, I will want to get the Pro Max model.
The other two models in the new iPhone family are the iPhone 14 and iPhone 14 Plus. Unlike previous years, there is no "mini" iPhone this year. Unlike their high-end brethren, these two models still have the notch on top of the phone and is powered by the A13 Bionic chip.
They are identical in design to the iPhone 13 models, featuring flat edges, an aerospace-grade aluminium enclosure, and a glass back that enables wireless charging. Stay tuned for reviews of the new Apple devices.