If you're looking to buy a new PC or monitor for hybrid work, Dell has a few new options that it updated recently that could be worth checking out.
The PC maker just showed off its new Latitude laptops, updated OptiPlex office PCs and a new Dell UltraSharp monitor for corporate users at a media event in Penang, Malaysia this week.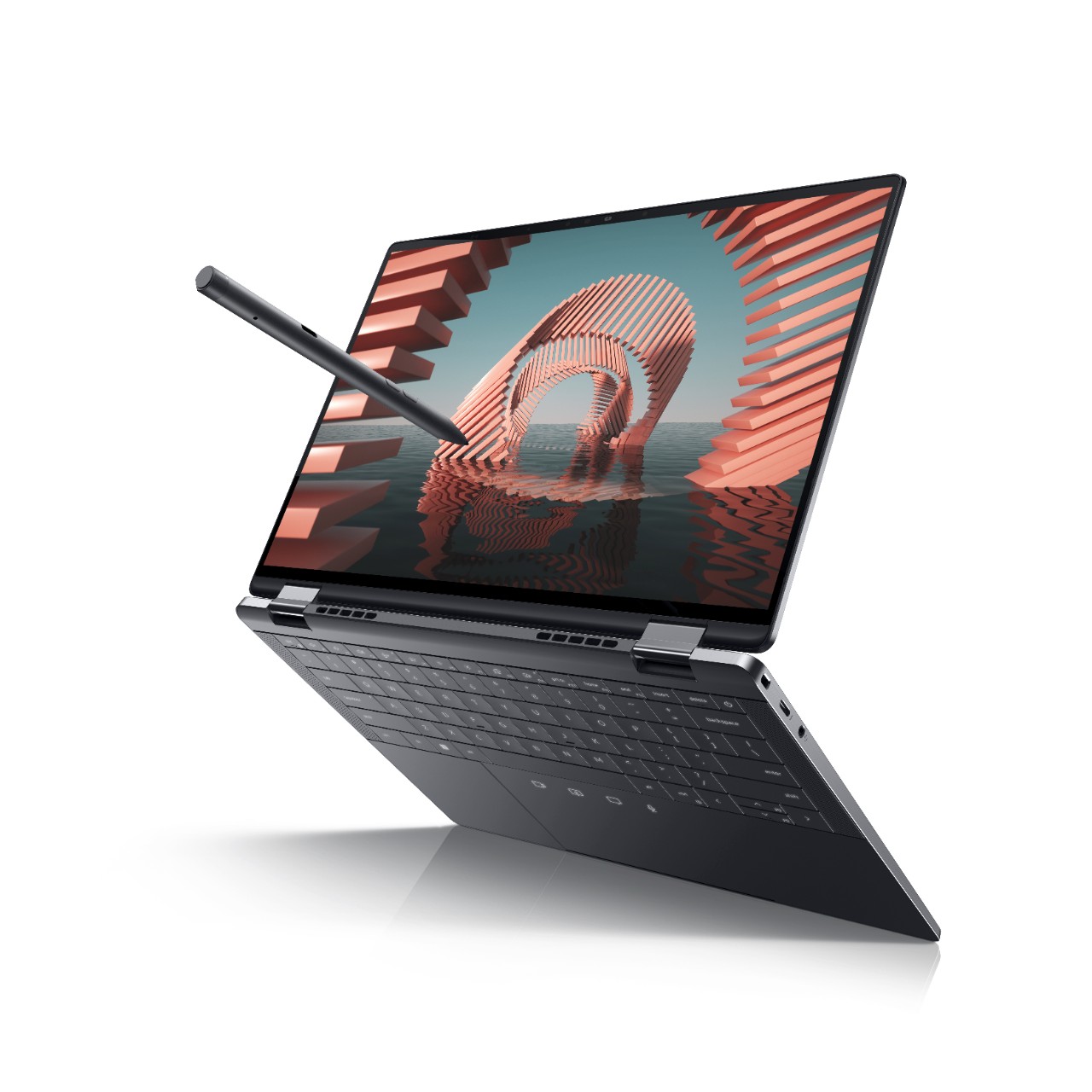 Latitude 9440
The Latitude 9440 is one of Dell's ultra-premium laptops and it features a full-aluminium chassis. Weighing 1.5Kg, it is light enough to be carried around without straining your shoulders.
Despite its 310.5mm x 215mm x 16.28mm size, it has a 14-inch 16:10 QHD IPS screen driven by an integrated Intel Iris Xe graphics chip. Those who loathe bringing a big, heavy laptop around but still need a huge screen for work could find the Latitude 9440 a good option.
The two-in-one device can be folded into a tent shape for presentation. Or you can flip the back over into tablet mode, when relaxing on a couch with your favourite shows on Netflix.
Under the hood is a 13th-gen Intel Core i7 vPro processor, 64GB DDR5 RAM and up to 2TB of storage space. As you'd expect from Dell, you can change the config to suit your budget and needs.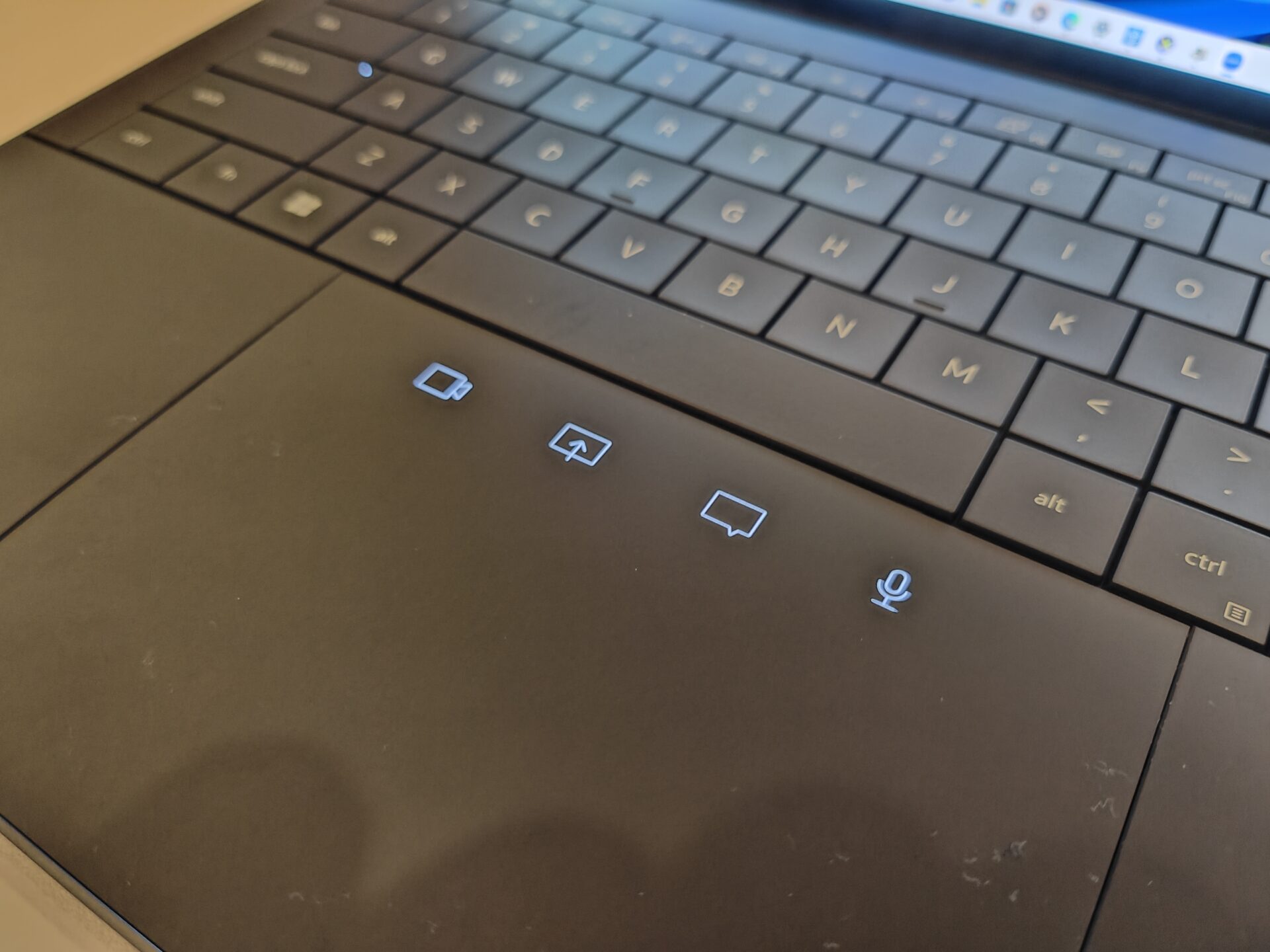 What makes the Latitude 9440 laptop stand out are its Zoom conference controls and zero-lattice keyboard with larger keycaps are new features.
Whenever a Zoom conference session is initiated, four controls – video, mute, share and chat – appear at the top of the trackpad for easy access to these Zoom functions. The 9440's zero-lattice keyboard gives users bigger keys, making touch-typing a more enjoyable experience.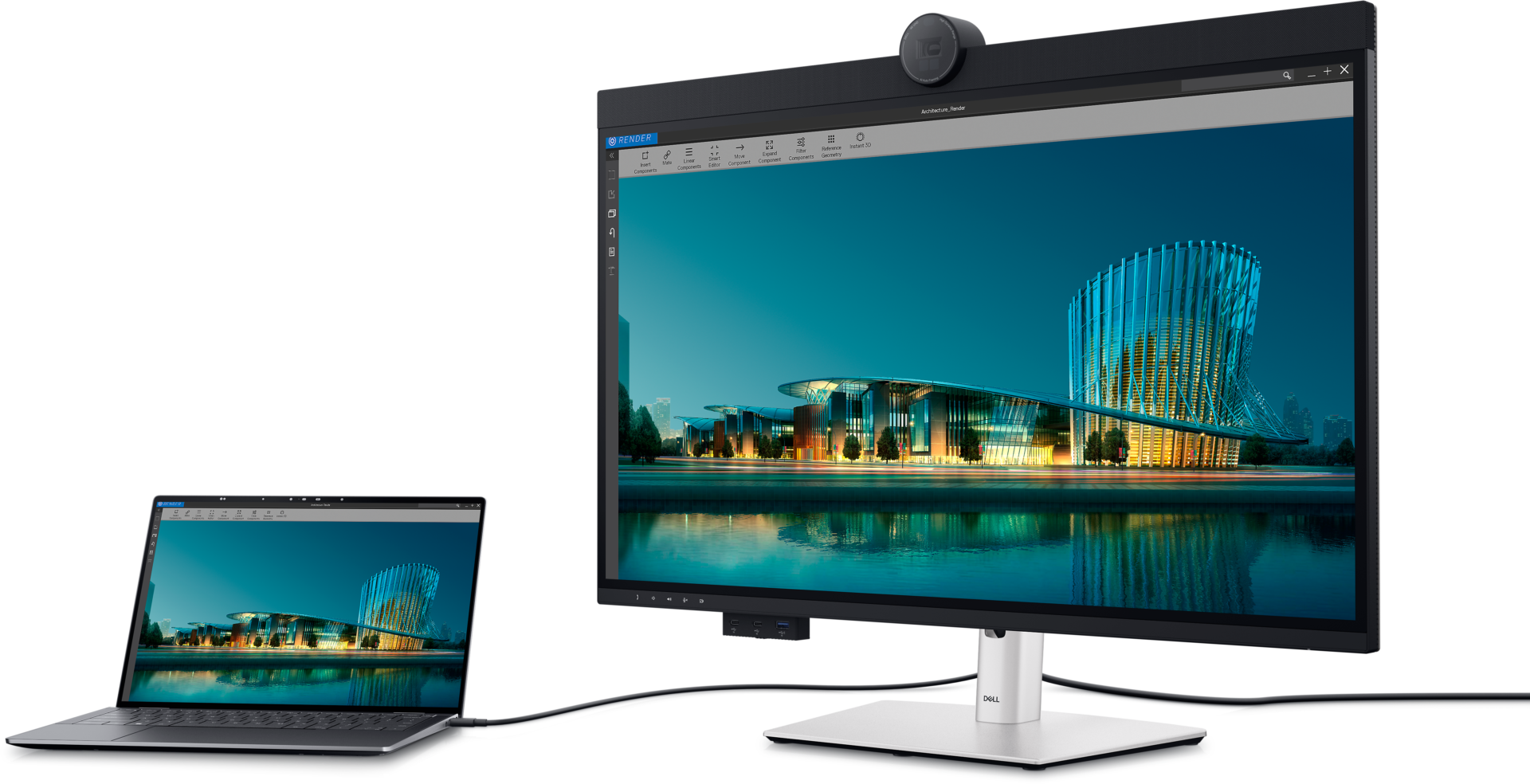 Dell Ultrasharp 31.5-inch 6K Monitor
Dell also updated its UltraSharp monitor lineup with a new 6K screen. It's another big-screen option for creatives who need the extra screen real estate.
Not only is the 31.5-inch screen huge, it has a sharp 6K resolution that makes it easy to correct minute details in photos. The 99 per cent P-3 Colour space helps to display the right colours for photo and video editing.
This is also one of the first monitors to feature IPS black panel technology that is able to show deeper blacks and higher contrast. Playing back 4K trailers from YouTube, I was impressed with the monitor's clarity and colour.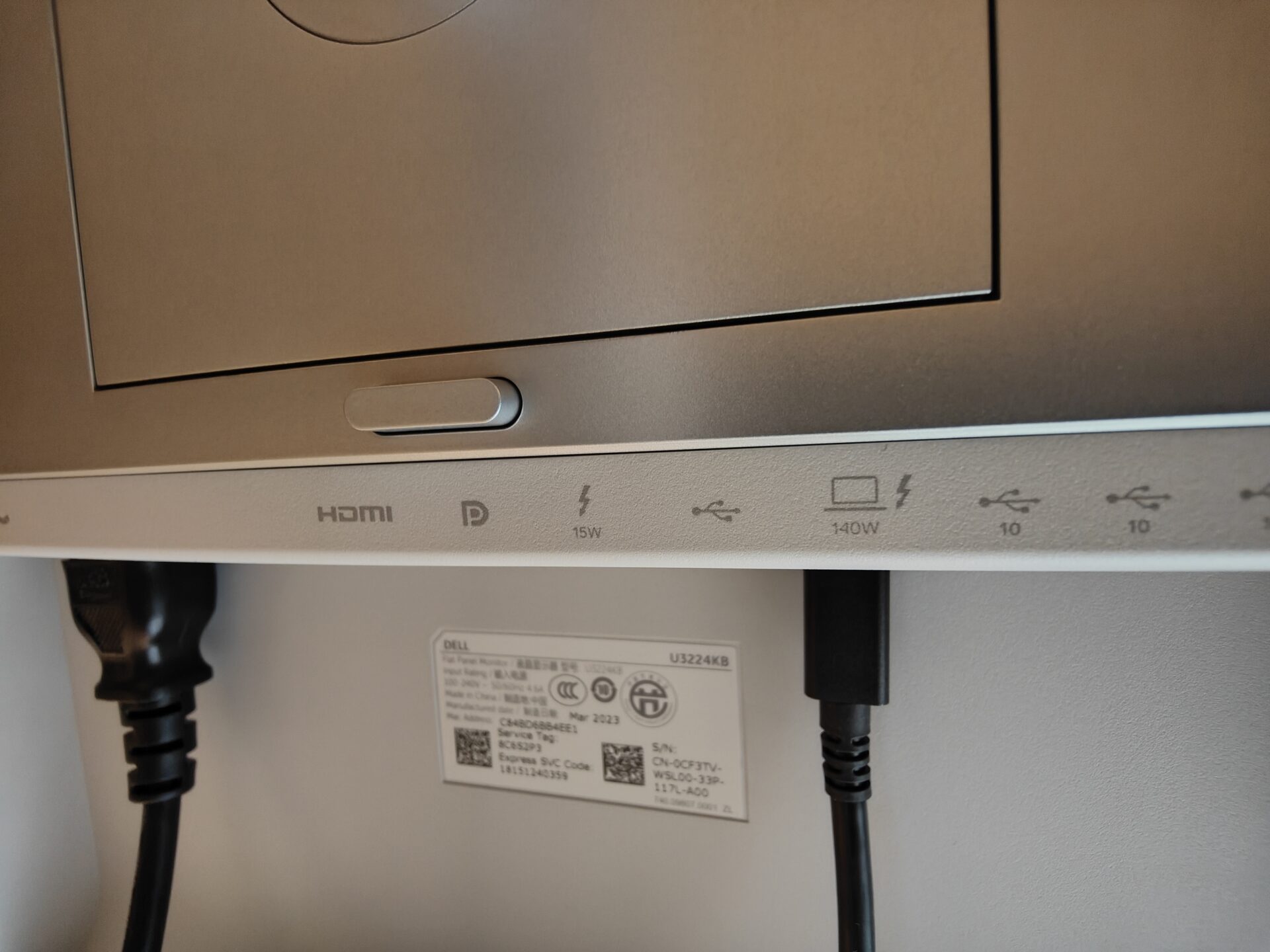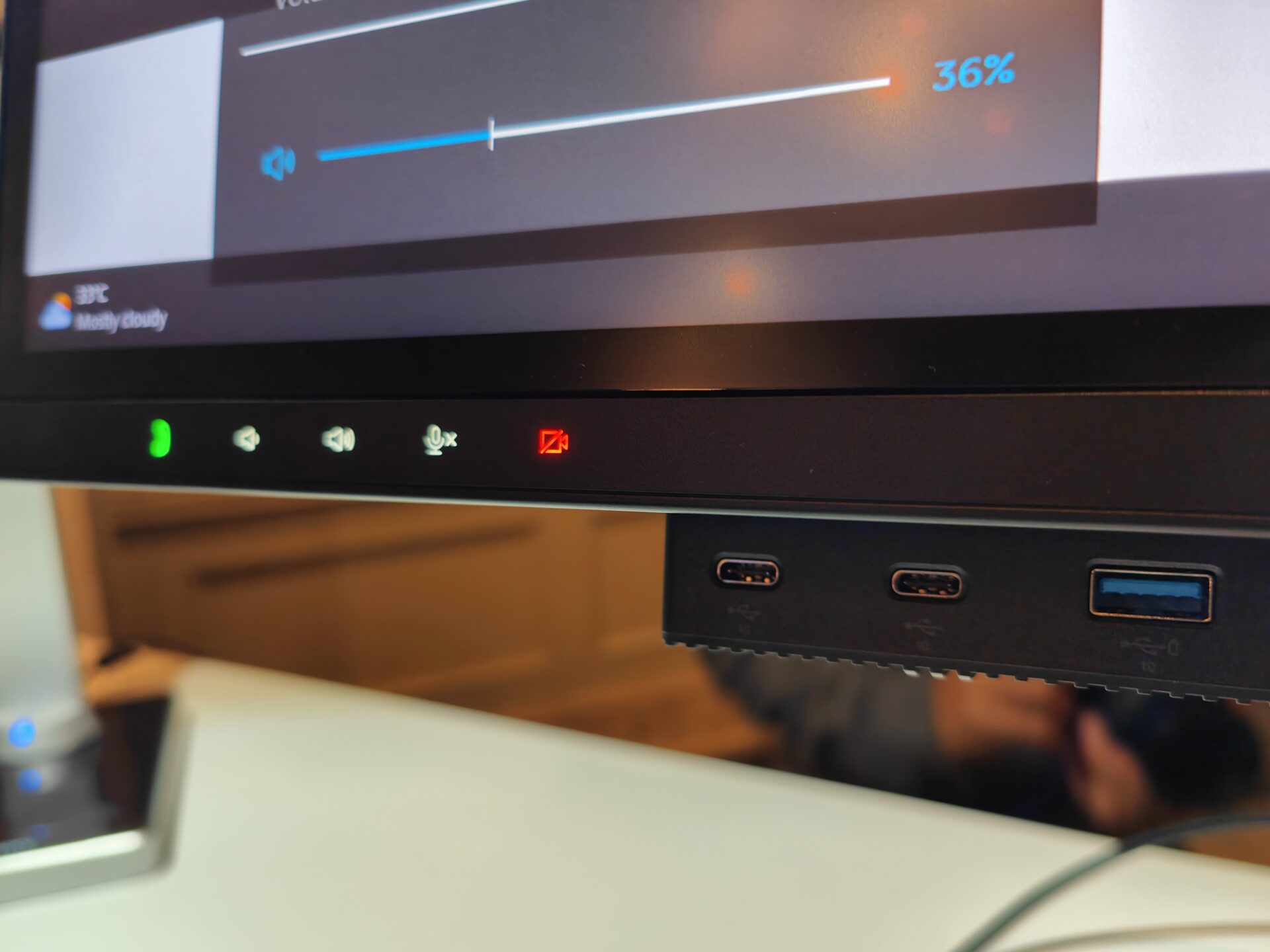 At the back, the monitor can connect laptops and CPUs with HDMI, Thunderbolt and DisplayPort 2.1 ports for maximum connectivity.
For convenience, Dell has included a 4K HDR webcam, echo cancellation microphone and two 14W speakers for video conferencing.
We can rotate the monitor to portrait orientation when coding or reading a long article online useful for programmers, traders and accountants.
If you have to charge your phone, just pop out the 3 USB ports (2 USB-C and 1 USB-A) on the bottom left of the monitor.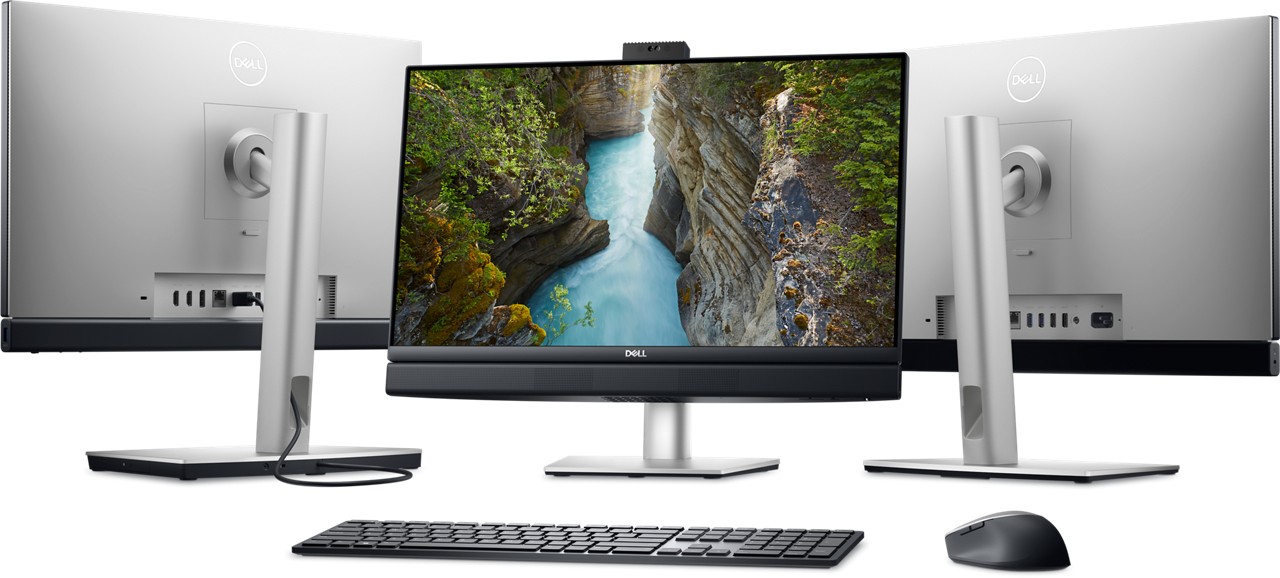 OptiPlex all-in-one (AIO)
Another interesting new option from Dell is the OptiPlex AIO desktop PC. It comes with a 23.8-inch Full HD screen that can also be rotated for different applications, such as programming or reading a long article.
For various performance needs, the AIO comes with a number of options for its engine. You can choose from the budget 13th-gen Intel Core i3-13100 processor or a powerful Core i9-12900 processor, for example.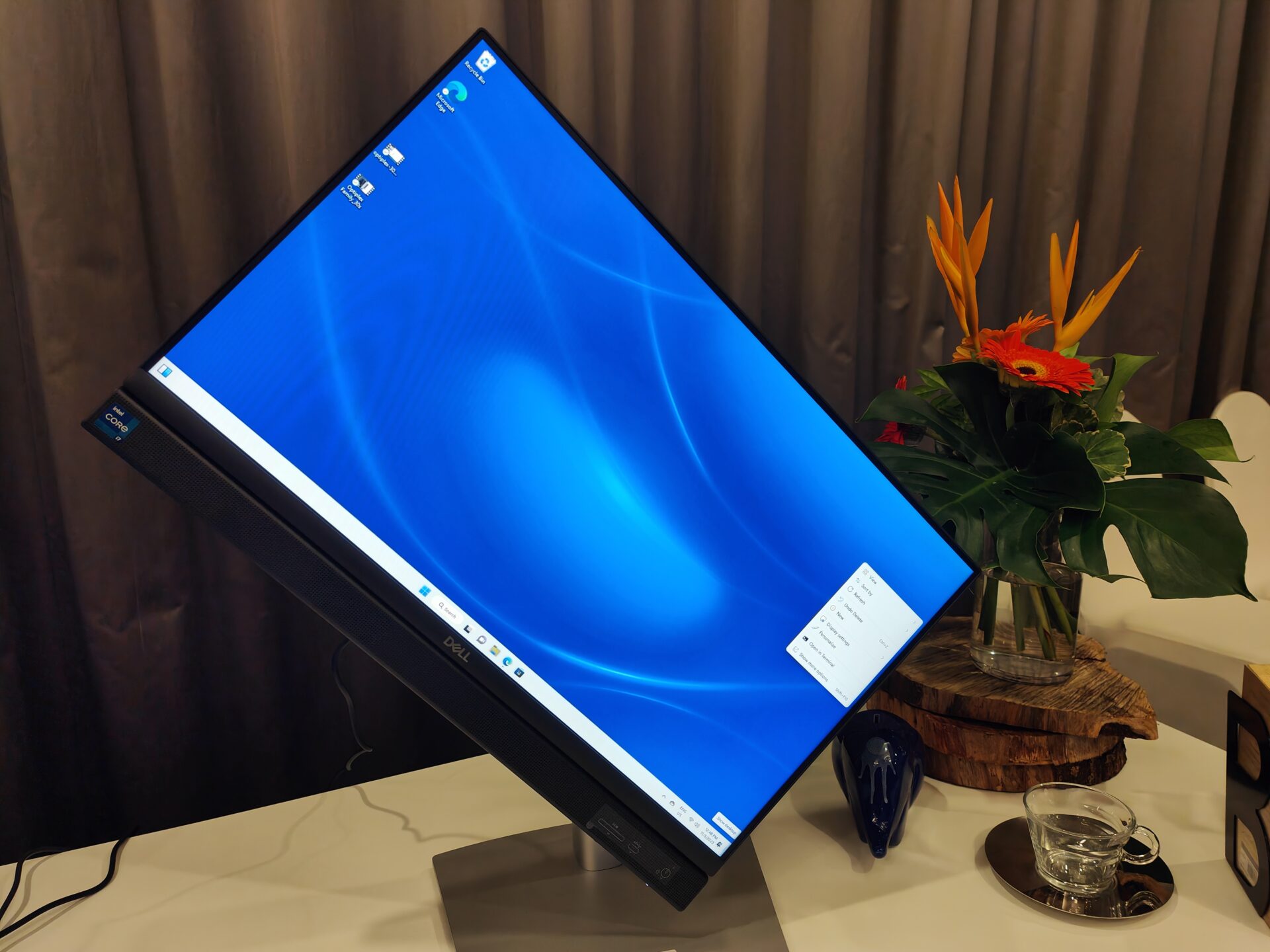 There is also an option to include an AMD Radeon RX6500 discrete graphics processor if you need a more powerful graphics processor if you want to fire up a game or two, or edit some videos.
To max out the OptiPlex AIO's performance, as much as 64GB of DDR5 RAM and up to 1TB of storage space can also be included.
The AIO has two microphones and two speakers for video conferencing. Interestingly, it does not include a webcam, so remember to add a webcam before checking out the shopping cart.