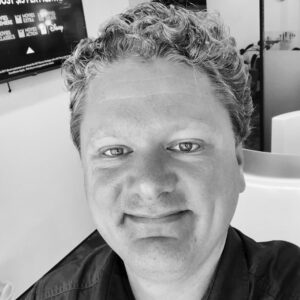 When the pandemic broke out more than three years ago, one of the first things businesses did was to buy up more cloud services to keep their operations running and connect up employees working remotely.
So, it might be surprising to hear that many businesses are now rethinking the returns of investment (ROI) on the cloud, particularly with the increasing complexity that comes with multiple cloud providers.
A study by cloud services firm NetApp this year found that almost all, or 98 per cent of, businesses globally and in Asia-Pacific report that their operations have been impacted by the increasing complexity of data across the cloud.
These impacts range from higher cybersecurity risks to a lack of visibility into business operations, and staff burnout, they add.
The good news is, new tools such as AI are expected to simplify and improve things in the years ahead. According to the report, 56 per cent of executives in Asia-Pacific expect half or more of their cloud deployments to be supported by AI-driven applications by 2030.
To succeed, enterprises need to have proactive security, active monitoring of energy and sustainability goals, and accelerated automation at scale, says Matthew Swinbourne, CTO Cloud Architecture for APAC at NetApp.
They should be seeking a clearer view of their cloud infrastructure, through a single, unified control plane for simpler management of their hybrid multi-cloud, he points out, in this month's Q&A.
NOTE: Responses have been edited for brevity and style.
Q: By now, years after they have moved onto the cloud, why are many businesses still stumped by its complexity?
A: During Covid, many businesses were focused on survival. They invested in the cloud for quick benefits, without giving much thought to their decisions' long-term impact. Now, these decisions are starting to have repercussions as the complexity of the cloud infrastructure builds up.
Most organisations now have at least two clouds, many have more. Using multiple clouds can create silos for data and applications due to the lack of interoperability between cloud providers.
As a result, many businesses now face a situation where clouds have been chosen for specific projects, rather than the development and execution of an organisational strategy. This complexity leads to wasted human effort, poor IT performance, increased risks and costs, and barriers to business growth.
There is an urgent need to smoothen out these complexities, so that organizations can unlock the best of their hybrid multi-cloud environments in the long run.
Q: Given how important the cloud was during the pandemic, is it surprising that cloud complexity is causing businesses in Asia-Pacific to be skeptical of the cloud and making users avoid it?
A: We certainly saw a surge in cloud adoption during the pandemic, where organisations were looking to harness cloud to solve a myriad of business challenges. However, many organisations were primarily focused on survival, and failed to consider the potential complexity and cost implications.
It is hence not surprising that corporate leaders are now scrutinising the ROI of their cloud investments, and pondering how to manage efficiency, security and costs – especially in the current economic climate.
This phenomenon is reflected in our survey results, which shows that in the region, one of the top concerns is increased skepticism over cloud from respondents' leadership.
To tackle this, organisations need to establish formal practices, such as FinOps, to drive visibility and bring financial accountability to the variable spending model of the cloud.
This will help ensure that everyone, including tech executives, finance executives, and business strategy professionals, is on the same page when building a strategy for technology investment decisions, improvements, and cost reductions.
Sustainability is also a consideration for more organisations, where 80 per cent of tech executives in Asia-Pacific said their cloud systems were developed with sustainability goals specifically in mind.
From these, it is clear that tech executives are under growing pressure to show measurable business and sustainability outcomes from cloud investments.
Q: ROI seems to be an issue that some businesses are grappling with. What seems to be the biggest stumbling block here?
A: Indeed, there is increasing tension between tech executives and their C-suite leaders around the topic of cloud ROI. With cost optimisation being top-of-mind for many leaders today, C-suite executives have asked their tech executives to show them the value that their technology platforms are bringing to the organization.
In Asia-Pacific, 86 per cent of tech executives are already expected to show returns on their cloud investment, or are under pressure to show short term progress. Of the markets surveyed, Singapore tech execs are facing the greatest pressure, with nine out of 10 tech executives feeling the need to show ROI on cloud investment.
The biggest stumbling block to demonstrating ROI seems to be tech leaders' inability to resolve the complexity around their cloud deployments. Organisations need to find a way to unify and simplify their overall cloud infrastructure and as a result, begin to reap higher efficiency, security and sustainability, and importantly, cost savings.
Q: What can AI offer when it comes to resolving cloud complexity?
A: AI can simplify cloud-based data management in several ways. For instance, it can be used to classify data based on its sensitivity, criticality and relevance, helping organisations prioritize data protection measures and simplify data management.
It can also be used for data migration to automate the process of migrating data from one cloud platform to another, reducing error and downtime.
Another application that is gaining traction is data analysis, where AI automates the process of analysing large datasets, identifying patterns and making predictions. This helps organisations gain a deeper understanding of their data and make more informed decisions.
On a whole, AI can automate many of the tasks associated with managing cloud data, freeing up IT teams to focus on more strategic initiatives.
We believe that AI is imperative for businesses to continue driving innovations and stay competitive. NetApp helps customers in harnessing the power of AI through simplified data management, which provides visibility into their infrastructure, applications and data.