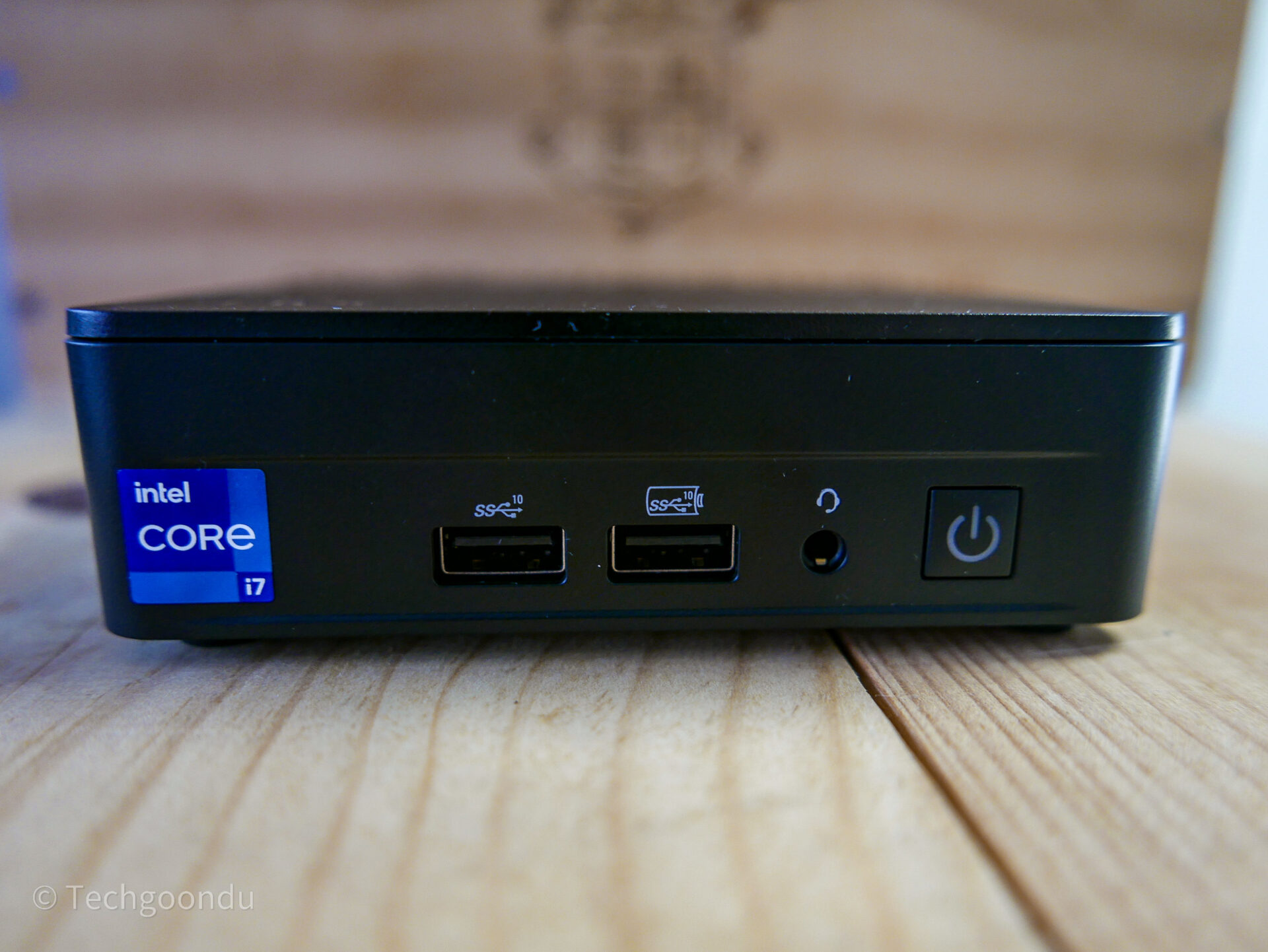 If you asked me what desktop PC I would buy or build for everyday computing, like surfing the Web, doing some basic video editing and even playing casual games, I'd suggest an Intel NUC these days.
The latest mini PC kit, in the form of the NUC 13 Pro (or Arena Canyon, according to Intel's codename), comes with the chipmaker's 13th-gen processors and takes up so little space on your desk.
When I say "kit", I mean that the NUC 13 Pro is a "barebones" PC with an Intel processor and motherboard. You'd need to buy your own memory modules and solid state drives.
The test unit we got sported an Intel Core i7-1360P chip with support for Intel Iris Xe graphics (96EU). For the review, the Intel folks also pre-installed a pair of Kingston DDR4 modules (making 32GB) and a Samsung 512GB NVMe solid state drive (SSD).
If you are putting a PC together yourself, know that this is extremely easy. Simply unscrew a few screws, pop open the cover and slot in the memory modules and SSD.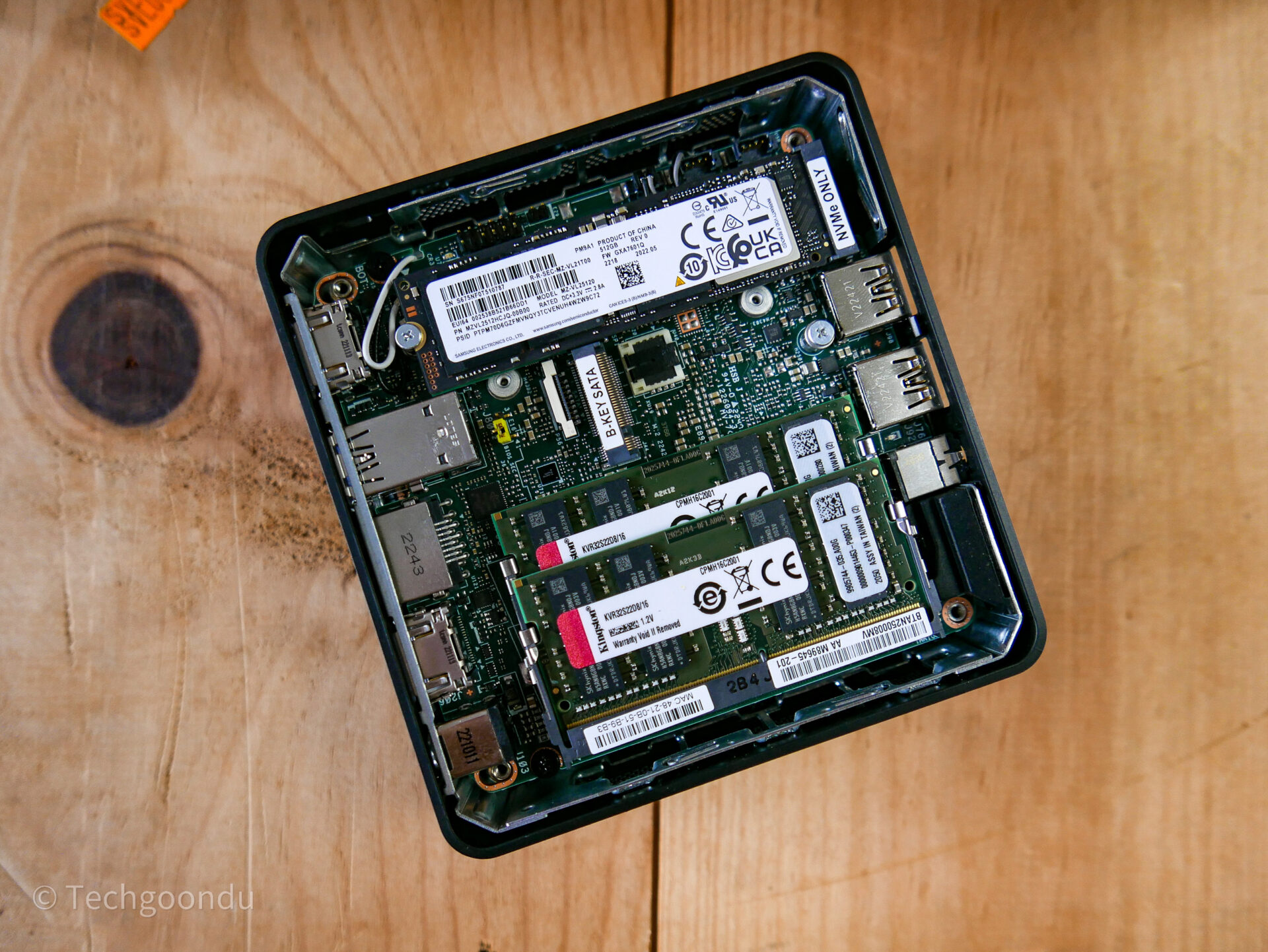 As you'd expect, this NUC is an all-round performer that is compact enough to be held in your palm. Besides being an unobtrusive PC on your desk, it also can be connected to signages or to control connected machines in a factory.
The unit Intel sent us is the "slim" version, so it takes up even less space than the "full height" version that seems to be more commonly sold by retailers in Singapore.
The first thing I notice over earlier versions of the NUC, which is Next Unit of Computing, by the way, is the matt finish and subtle Intel NUC branding. Even the power button lighting is a lot more discreet now.
More importantly, the NUC 13 Pro comes with a number of useful connections. Two HDMI ports lets you connect up more than one screen easily, which is great for both PCs and signages.
Then, there are two Thunderbolt 4 ports that can drive up to four displays at a maximum of 4K at 60Hz. So, yes, if you have a monitor and a TV that you want to connect to the NUC 13 Pro, it does the job just fine.
The Ethernet port included, like earlier versions, support up to 2.5Gbps, so this PC will take advantage of high-speed networks and storage devices.
Also built in is an Intel Wi-Fi 6E module that lets you hook up to fast wireless networks. This will be handy if you're placing the NUC 13 Pro in a place where there aren't any structured cabling nearby.
So, how does the unit perform? I'd say it offers a nice upgrade over older machines if you're looking to run the latest apps.
With the PCMark 10 test, which measures performance in everyday tasks such as videoconferencing and spreadsheets, the NUC 13 Pro scored 6,356.
That is a clear improvement over the NUC 11 Pro (4,400) from two years ago, making the new NUC a decent performer if you want a new compact PC.
In 3DMark, a benchmark which simulates games, the NUC 13 Pro came back with scores of 1,971 for the Time Spy subtest, 5,108 for the Fire Strike subtest and 18,980 for the Night Raid subtest.
Unsurprisingly, these numbers are substantially higher than two years ago with the NUC 11 Pro (944, 2,426 and 10,844 respectively).
I wouldn't play that the most demanding AAA games on this little PC, considering the additional graphics horsepower needed, but it does offer some headroom to get some casual games running.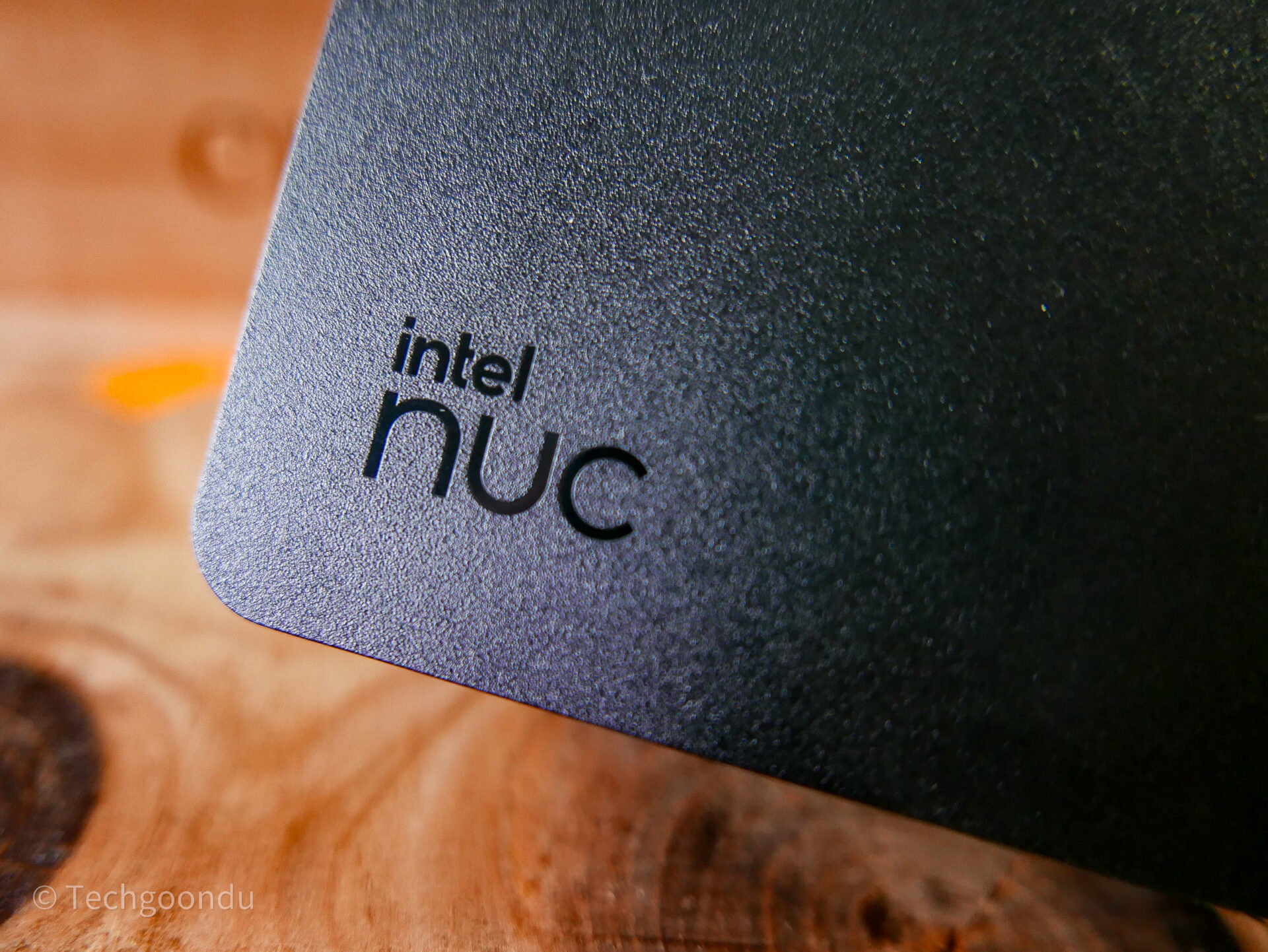 One thing I did notice when I ran the benchmarks was the fan spinning up as the heavy lifting got going.
Not a surprise for a small PC that has everything cramped inside a small chassis but thankfully, you do not get any annoying high-pitched noise.
On the whole, there's little not to like about the NUC 13 Pro, though I'm not sure yet of its price in retail stores.
Just for comparison, 12th-gen Intel NUCs are still going for more than S$700 for Core i7 versions, which will let you build a PC under S$1,000 (not counting software).
Today, Intel isn't alone in the NUC or small PC market. It faces competition from similarly-sized mini PCs using rival AMD's Ryzen chips, so it's not alone in this segment.
That said, if the the new NUC 13 Pro gets priced around the same levels at before, it should continue to attract buyers like its previous versions did. As a small PC with decent performance as well as some handy features, it easily fits a wide variety of uses.