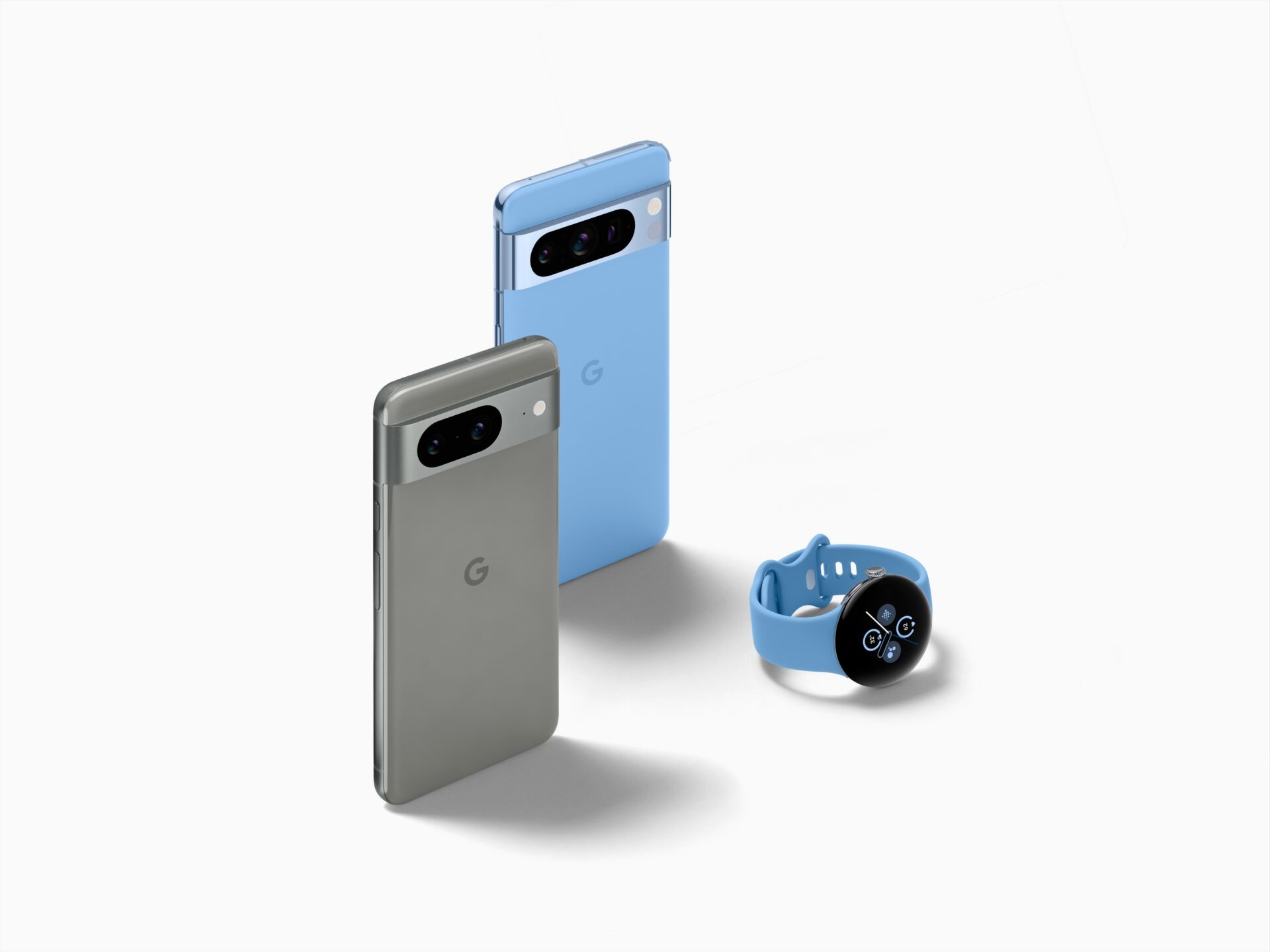 Google's top-end Pixel 8 Pro phone will go on sale in Singapore on October 12, starting from a costly S$1,549, along with the smaller Pixel 8 that is priced from S$1,099.
Both phones will sport the Internet giant's new Tensor G3 chip, which promises to accelerate a number of unique AI features, such as the ability to automatically mask out background noise in videos and seamlessly flow in faces of people in photos.
These headline features are supported by solid hardware in the new phones, which continue to have a thick camera module running across the back. Slapping on a Google phone cover drastically improves the look.
The bigger Pixel 8 Pro comes with a 6.7-inch OLED screen with a resolution of 2,992 x 1,344. That's a pixel density of 489 pixels per inch (PPI), higher than the Apple iPhone 15 Pro Max's 460, which means sharp images and text.
The smaller Pixel 8, meanwhile, has a 6.2-inch OLED screen running at 2,400 x 1,080 (429 PPI), which isn't too shabby, either. Both phones support up to 120Hz refresh rates for smooth motion.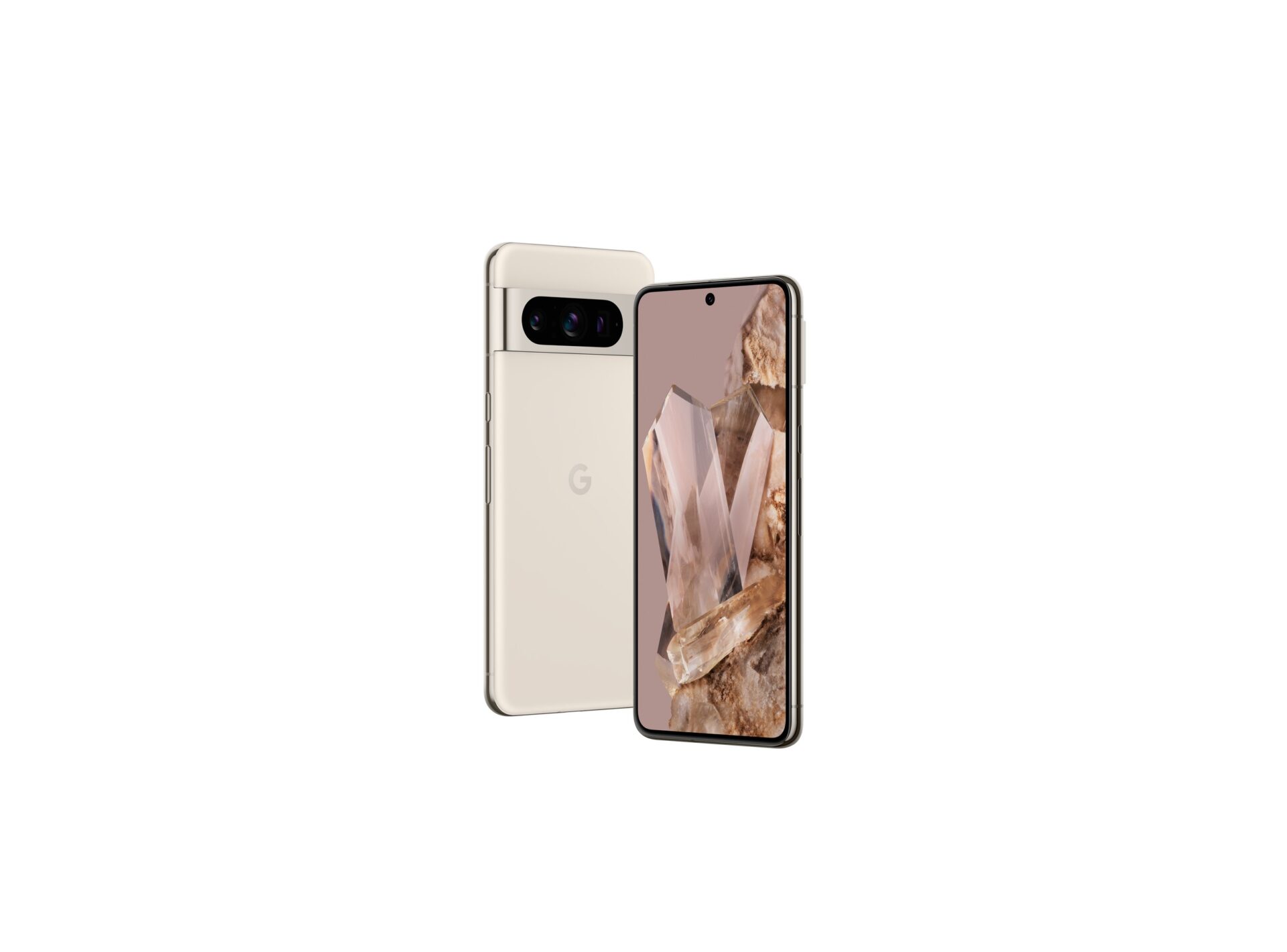 However, the larger Pixel 8 Pro comes with 12GB of memory, while the smaller Pixel 8 only packs in 8GB.
Not an issue if you're not running demanding apps like video editing or new games, but it's always good to have headroom for future apps, considering Google is offering seven years of software updates and new features for the phones.
Indeed, AI is an important theme in a new bag of tricks that Google has included in the Pixels this year.
With their Tensor chips and onboard AI processing capabilities, the phones can help take multiple group shots of people and make sure everyone looks good in one, for example.
The Pixel 8 phone basically takes the faces from each of the shots and flows in, say, a smiling face to replace one where a person has his or her eyes closed. This is done automatically and the results appear seamless, at least at a demo to media in Singapore yesterday.
Another cool trick is the ability to remove noisy backgrounds in videos. In a holiday video, you can tune down the noise from a water fountain or a crowd just enough to make yourself audible while keeping the ambience on the track.
This is easily done on the phone in seconds, though, in this case, the video has to be uploaded to Google Photos for processing.
Post-processing is the name of the game, actually, with Google now advancing computational photography rapidly with AI. Videos now can be brightened just like photos, so a visit to the Night Safari in Singapore can be captured more convincingly.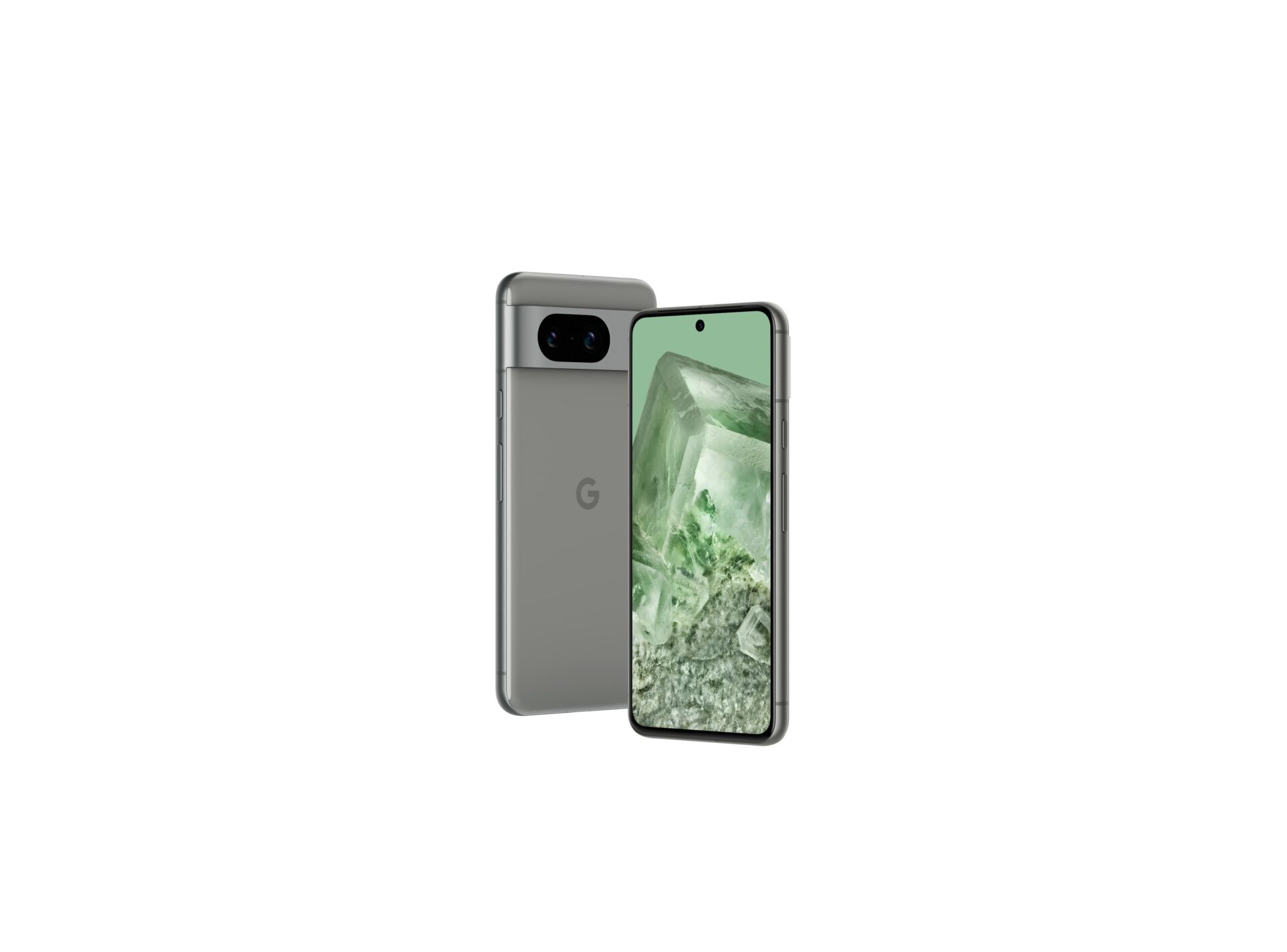 The new Pixel phones also seem to reflect Google's settled formula. Maybe that's why the Pixel 8 Pro costs more than last year's Pixel 7 Pro.
You pay S$1,549 for the 128GB basic version of this year's model, up from last year's S$1,299. Want more storage? 256GB will cost you S$1,649, up from S$1,499.
Of course, there's always the smaller Pixel 8. It costs S$1,099 for the 128GB model and S$1,199 for the 256GB model, but the more compact size won't be as nice to watch videos on, given the smaller screen.
Despite the prices, Google certainly looks to have put out some promising phones here. We'll soon have a review of the Pixel 8 Pro, which we are trying out now. Stay tuned!