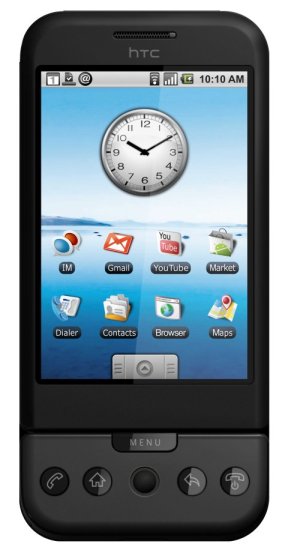 After months of waiting, phone lovers in Asia will finally get their hands on the HTC Dream, the first gadget to use Google's Android operating system.
The phone will be sold exclusively – for an unspecified time – by SingTel in Singapore and its subsidiary Optus in Australia.
Though the telco is tight-lipped about launch dates, Techgoondu understands that the phone will likely be out by the end of this month or latest by next month. SingTel is expected to unveil prices in the coming weeks.
It is unclear when the other two telcos – StarHub and MobileOne – will get to sell the phone. No worries, of course, you can always get the phone – like the iPhone that is exclusive to SingTel – through shops at Sim Lim Square and Lucky Plaza.
The Android phone, a surprise hit to many iPhone-loving analysts and media, comes with a 3.2-inch slide-out screen, as well as close integration with Google's map services. It was first unveiled as the G1 in September in the US with T-Mobile.
Since its launch, several phone makers have jumped onto the Android bandwagon. Sony Ericsson, it is understood, will have Android in its mix of phones this year.