HTC unveiled their Touch Diamond2 and Touch Pro2 phones at a media launch today, revealing for the first time prices and availability in Singapore.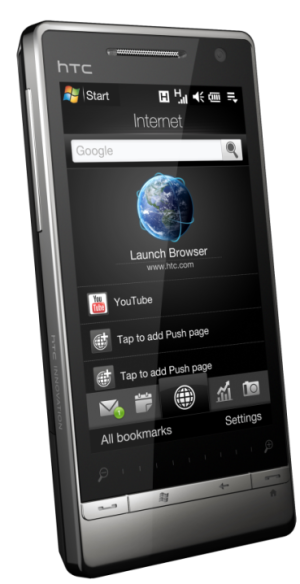 HTC Touch Diamond2
Price (inclusive of 7% GST): SGD $1,088
Availability: Mid May 2009
Specifications: Quick specs include a 3.2-inch high-res VGA display, 5 megapixel camera, expandable memory (up to 16GB), almost every network/connectivity option (HSPA/WCDMA, Quad-band GSM/GPRS/EDGE, Wi-Fi, Bluetooth, ExtUSB, GPS), gravity and ambient light sensor, and a touted 20% larger battery capacity than HTC Diamond.
Full specs can be found at the HTC site here.
On the user interface end, HTC has made some cool improvements to the Touch Diamond2.
Emails, voice calls and smses are now available as conversation history in the contacts pane. For example, instead of hunting through your sms inbox to get a particular sms from a friend, you can now go to your friend's contact in the address book. Within that contact pane there is a friendly conversation toolbar which lists several options: emails, smses, voice calls. Pick smses, and you can see all the smses made between your friend and you, threaded by time. Ditto for email and voice calls. It may be a simple tweak, but it seems like a practical and useful UI improvement. I know I'd like this function on my current phone.
Another function touted as the world's mobile first is their push internet function for HTC Touch Diamond2. I think a more accurate description is pull internet , as John Chan from CNET brought up during the Q&A, but I digress.
This function allows users to pre-download and cache webpages in the phone's memory, alleviating slow downloads when network traffic is spotty. Users preselect their favourite websites for this function, and they can get immediate access to them when needed.
My first impression is that this is a cute function, but not something I'd bother much over.
Alfred wrote a quick hands-on preview on the HTC Touch Diamond2 last month, which you might want to check out.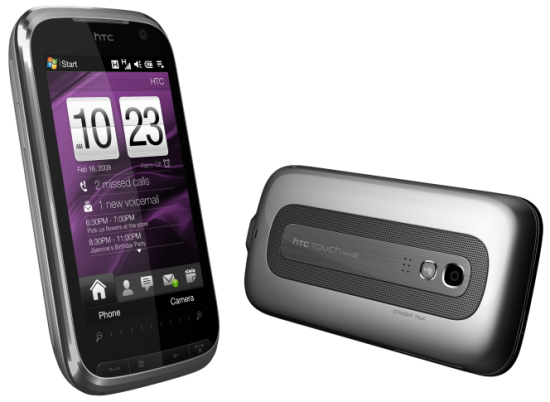 HTC Touch Pro2
Price (inclusive of 7% GST): SGD $1,328
Availability: End June 2009
Specifications:
As of now the specs for HTC Pro2 are not available on the HTC website yet so I did a quick screen cap of the press release.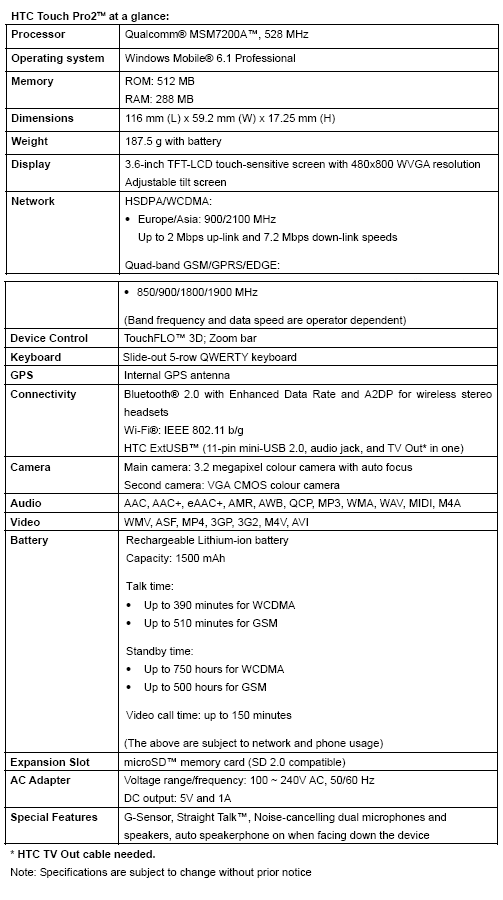 Looks like all the specs I would expect from a high-end touch phone. The HTC Touch Pro2 also boasts the same conversation history and push internet user interface improvements in the HTC Touch Diamond2.
One innovative function unique to the HTC Touch Pro2 is the noise-canceling dual microphones/speakers that automatically turn the phone into an auto speakerphone when the phone is turned face downwards. Pretty cool.
Said John Wang, chief marketing officer of HTC, who flew in from Taiwan for the launch: "It's the best conferencing on any mobile phone that we know of today."
According to John, HTC Touch Pro2 has a straight talk function that allows users to easily setup or dial in to single/multi-party conference calls. For example, if you have a conference bridge call to dial in — a scenario that many mobile workers should be familiar with! — the HTC Touch Pro2 simplifies things for you. It automatically looks up the dial-in numbers for you in the email invite and you can get in with one simple touch of a screen flick. No hassle of looking for conference numbers in the email, then remembering the number in your head and dialing the number. Again, nice tweaks that make a lot of sense from a user interface perspective.
Of course, like all things in tech, platform is probably an issue. I get a sense you get the most mileage out of the user interface functions if you're on a Windows Exchange mail backend (the HTC Touch Pro2 runs on Windows Mobile 6.1), and it might not work as well if your corporate office runs something else.
Need to get our grubby hands on a review set before making any proclamations, but on first glance the new generation of touch phones from HTC seem excellent. Definitely will give the competition a run for their money.