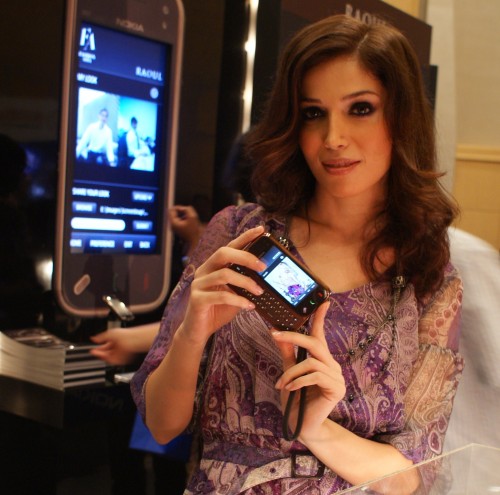 Nifty yet powerful; pretty yet functional. That's how I'd describe Nokia's recently-launched N97 mini, with which I got some hands-on time here at the Nokia OneConnectedWorld show in Kuala Lumpur.
In essence a smaller version of Nokia's touchscreen-plus-keyboard N97 model, the mini version is much more pocketable, yet retains many of its bigger brother's functionalities.
The 3.2-inch screen is still great for surfing the Web on, while the Qwerty keyboard lets you type SMS and e-mail messages pretty quickly. Sure, it seems to borrow a little from Sony Ericsson's original Xperia, especially when it comes to the tilt keyboard, but there's no shame in copying if it works!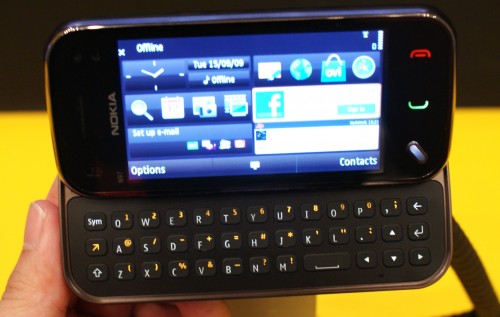 I'm also impressed by the N97 mini's screen, which offers great contrast and is also responsive to touch gestures without any delay. Net connectivity is not a problem as well – a YouTube news video I watched on it streamed clearly on the wide-screen without any glitches.
Well, it does look like Nokia has got it mojo back, what with competition from all fronts from newcomers Apple and HTC-Google Android. The metallic feel that Nokia did so well with the sleeper hit E71 is very much in the design DNA of the new N97 mini as well.
At the show here, the Finnish phone maker also announced a Raoul version of the N97 mini. Yes, you read it right – it has tied up with the premium shirt maker to come with a limited edition of the phone.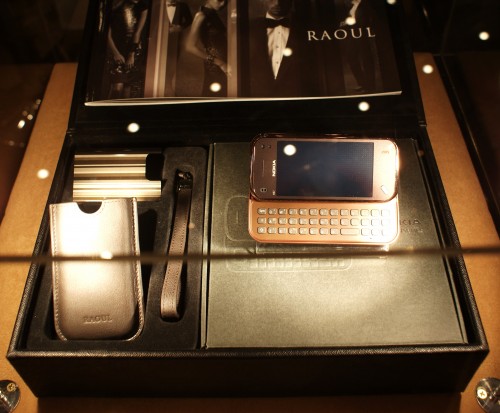 This comes with a rose-gold metallic finish, and is part of a package of Raoul phone accessories, according to Nokia. Malaysia and Singapore will each get 1,000 of these special edition phones, which go for S$1,138 each in a nice gift box for fashionistas.
Besides the N97 mini, I also had a tryout of the X3 and X6, which were also unveiled earlier this month at Stuttgutt, Germany.
On the whole, I am not as impressed. Sure, they seem to feature a new look from Nokia, with sharp edges and ultra-thin lines. But unfortunately, they remind me a little of phones from Sony Ericsson and Samsung.
Still, the features might appeal to music lovers. The X6 is the bigger of the two new X series phones and has Comes With Music, that is, free downloads from Nokia Music Store for a year. Stuffed with a nice 32GB of storage, it also has a 16:9 screen for watching videos (though not such a big deal, since the kind of movies we rip for phones are mostly lousy anyway).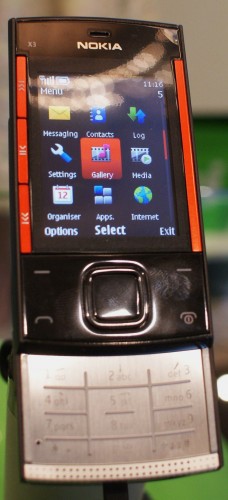 The smaller X3 is aimed at the lower-end of the market. It has a by-now low-resolution 3.2-megapixel camera, though the sound from the speakers is pretty good. Without much of the distortion you'd get on most phones,  it actually played back music from a local FM radio station pretty clearly during my quick hands-on test.
UPDATE: Unfortunately, there is no sign at the show here of the Booklet 3G which Nokia also unveiled recently. But do stay logged in to this site for a goondu hands-on take on Nokia's foray into the PC market.
[nggallery id=13]