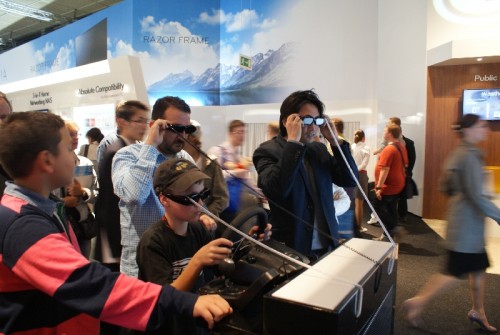 The biggest bet for TV makers this year – 3D – is taking longer to take off than expected, despite fast becoming a mainstream feature, said Korean electronics giant LG, at the IFA electronics show in Berlin, Germany.
Sales have been slower than anticipated, due to high prices and a lack of 3D content to watch on these newfangled TVs that started shipping earlier this year, said the number two TV maker.
"It will be mainstream (in future), but sales have been slow so far," said LG's vice-president for marketing for home entertainment, K. S. Lee, at a blogger forum, on the sidelines of the yearly electronics expo.
Avatar, arguably the most popular 3D movie so far, is only to be out in discs in November, he pointed out, adding that consumers were waiting to see more 3D content before splurging on a new 3D-enabled TV set.
Another problem, he said, was the need to wear clunky 3D goggles. "Imagine watching the World Cup for 90 minutes… it's painful."
On a more positive note, though, he added that glasses will be made lighter and more comfortable in future, and with more content, users might be more encouraged to take up the new technology.
LG is expected to ship 25 million LCD TVs (including LED TVs) and 4 million plasma TVs, making it the number two TV maker after fellow Korean electronics maker Samsung.
(NOTE: Look out for more IFA updates from this goondu, as he checks out the halls a little belatedly at the yearly home electronics fest in Berlin)