Normally, visiting our quarterly computer fairs here in Singapore is part of my ritual pilgrimage, but this time around for Comex 2010 I gave it a miss. Partly it was because I had nothing in mind to buy, but mainly because I was busy.
Still, I have something cool to show off to you folks — a Comex 2010 wordle, or tag cloud visualization!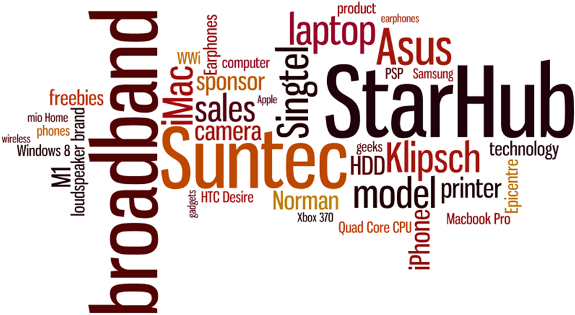 The above was generated by netizens talking about Comex 2010 in Singapore's social media space from the 2nd to 5th of September, and the data is sourced from JamiQ.
Disclaimer: I work for JamiQ full-time doing business development. This cool idea was executed by my extremely capable interns over there.