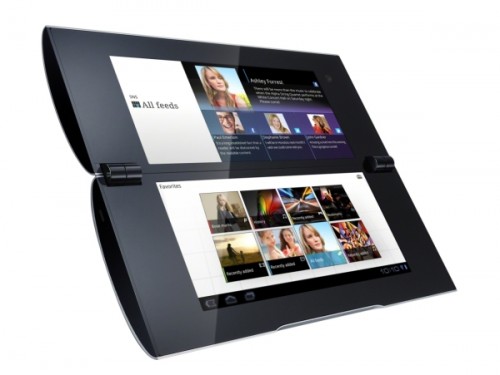 After a raft of "also-ran" tablets from the Android camp of late, here's one from Sony that should get your attention.
The foldable Tablet P comes with not one but two 5.5-inch screens. That lets you play a game on one screen and use the other as a control pad, for example. Alternatively, you can have one screen play a video on YouTube while you tend to your e-mail on the other.
The clamshell design will surely remind folks of portable game consoles of the past, and this Sony is a certified Playstation gadget that plays your games made for other Sony consoles. What could win many users over is how light the Tablet P is – it tips the scales at just 372g.
To keep the multiple programs running on two screens, the Sony gadget comes with an Nvidia Tegra 2 chip, which is common on bigger 10-inch Android tablets.
Like its recent brethren, the Tablet P runs Android 3.2 and is expected to support the latest Android 4.0 Ice Cream Sandwich OS via an update later. No time frame has been given for that yet.
Being an Android device means the Sony device is able to access the millions of apps available on Android Market. We're not sure if all of them work seamlessly over two screens. And we expect to hear Android detractors complaining about yet another gadget that "fragments" the market.
Still, Sony's new tablet or game gadget is an interesting device. Only time will tell if it's asking price of S$848, as it ships in Singapore today, will tempt users away from more conventionally-designed tablets.