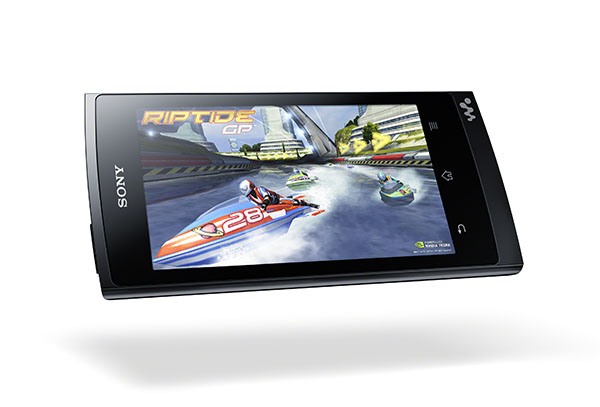 When the first iPod Touch was released to market, I wasted no time in getting one. I was attracted to its novel (at that time) touch screen interface and generally liked to buy into tech earlier than others.
Then Android happened, and the one question which has plagued me since was this: how come nobody is trying to eat into the iPod Touch's market share? Apple is still selling them by the truckloads, carefully making each model obsolete year-on-year.
Samsung tried to do something about that with its Galaxy Players, but seemed understandably more focused on its mobile phones.
Sony has now stepped in to take up that mantle with its Walkman Z1050, a neat-looking device with decent hardware.
The Android 2.3 media player runs on a 1GHz Tegra 2 dual-core processor, and keeps the whole device quick and snappy. Sony has slapped its own skip over the OS, which looks very similar to the Tablet S' interface.
The hardware is attractive, too. The Z1050's back curves inward, and it's very comfortable to hold in the landscape orientation. The plastic doesn't feel cheap, and its size and weight make it fit nicely in my palm.
The 4.3-inch (800 x 480) screen looks sharp and "contrasty", a natural must-have for a media consumption device. DLNA compatibility makes sharing media with your bigger screens a cinch.
And of course, it comes with Google Play and lots of apps ready for download over Wi-Fi.
Sony is also touting the Z1050's superior audio technology, which features built-in software audio enhancements. After all, it's Walkman-branded, and playing music is what the Walkman is best at doing.
There is, however, one glaring omissions on the Z1050, especially when placed next to an iPod Touch. Apple's device packs both a front-facing cam for video chats over Wi-Fi and has a rear camera for taking casual shots, while Sony's new player has none of these at all.
There's also no word as to whether the Walkman Z1050 will get the Ice Cream Sandwich update.
At S$429 for the 16GB version (no micro SD slot, sadly), the Z1050 will be a very hard sell to many users, considering that you can get a 32GB iPod Touch for almost the same price. But for those who prefer something different, its strong audio capabilities, attractive hardware and the fact that it's running Android makes it a very solid alternative to the iPod touch.