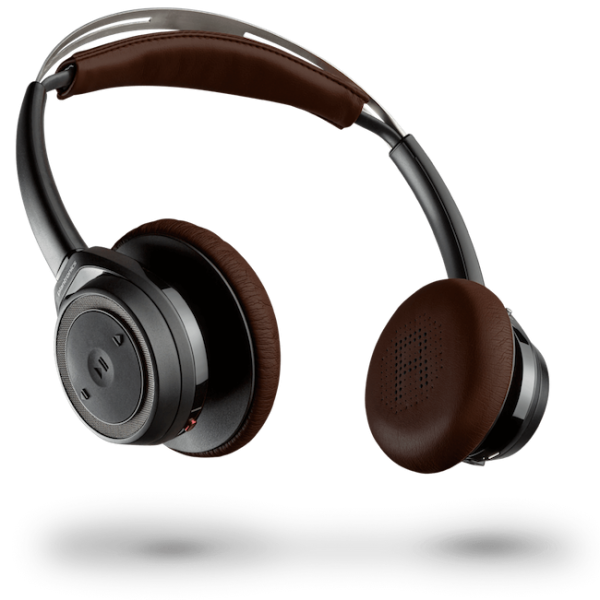 If you're looking for a pair of wireless headphones without breaking the bank, the Plantronics Backbeat Sense may just work for you.
This lightweight, classic-looking pair of cans resembles the headphones of old with its brown earpads and simple design. I also liked the fact that it's highly compact and does not take up too much space in my carry-on bag when I was out of town recently.
Like the Backbeat Pro that we tried some time back, the Backback Sense features similar volume and playback controls, plus a nifty feature that pauses your music momentarily when the headphones are off your ears.
There's also a button for you to listen to your surroundings, say, when you're crossing the road, in addition to holes that form a L and R on each side of the headphones respectively.
The Backbeat Sense doesn't disappoint when it comes to comfort. I could listen to music and work on my laptop for hours without any discomfort, thanks to the soft padding on each earpad. They don't feel too warm either, despite the fact that I was sitting near the window on a sunny afternoon.
When paired with a smartphone (it supports two Bluetooth connections), you can answer calls by pressing the button on the right earpad. The built-in mic seemed to work well – the calling party reported that my voice was clear with little background noise.
In terms of sound quality, the Backbeat Sense is decent, but it isn't the top of the charts. While it's neutral-sounding for most of the tracks I threw at it, there's a lack of sparkle and airiness in some demanding instrumental and live recordings.
In rock and pop numbers, the bass tones seem to be on the heavy side, sometimes obfuscating the vocals in tracks such as Adele's new number, Send My Love.
But what it excels in is stereo separation, and indeed it's one of the best I've heard so far. You can distinctly make out individual instruments on the left and right channels in well-recorded jazz pieces like Just Friends by Johnny Frigo with Bucky & John Pizzarelli.
At S$279, the Backbeat Sense is a versatile pair of cans that you can use on your daily commute as well as in the office, with a reasonable sound quality for its price. Its battery life of about 18 hours on a single charge is great too. Just don't compare it to more expensive headphones like the B&W P5 wireless or B&O's BeoPlay H8.