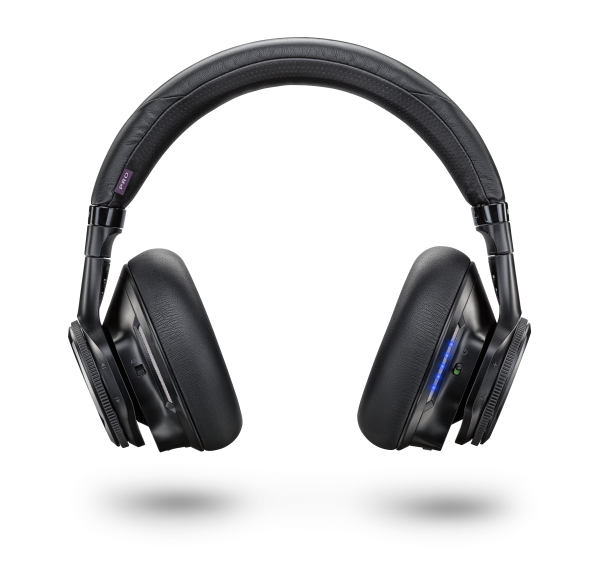 Plantronics, a company better known for its Bluetooth wireless headsets, has dipped its toes in the headphones market.
It's never easy for a new entrant to stand out from the pack, especially with speaker makers, hi-fi marquees and consumer electronics giants all jostling for a slice of the pie.
Yet, Plantronics' foray into this crowded space is laudable, if my experience with the Backbeat Pro is any indicator.
More importantly, it shows that there's still room for innovation in headphones, which road warriors like us have come to rely on to retreat into our music bubbles.
To be sure, the Backbeat Pro is not the prettiest pair of cans out there. Its plain Jane looks won't win over the fashion conscious set, and may even deter some folks from picking it up at the store.
But if you look under the hood, the Backbeat Pro scores in what really matters for a pair of headphones – a slew of smart, nifty features and good audio quality.
For starters, the Backbeat Pro uses sensors to momentarily pause your music when you take the headphones off, letting you conserve battery juice when you're not listening. The music comes back on when you put on the cans again.
Hooking up the headphones wirelessly to a smartphone is a cinch, thanks to NFC pairing via Bluetooth. They can be paired with two devices at the same time too. When you stop the music on one device, the headphones will switch to the other seamlessly.
Other nifty features include easily accessible buttons and knobs that let you control playback and volume levels. There's even a voiceover that indicates the battery level when you power up the headphones.
The Backbeats Pro's noise cancelling capability works as promised. In most instances, you won't be able to hear your surroundings with the music on, whether you're in a coffee shop or at home.
But if you need to talk to someone or check on something from time to time, depress the button at the bottom of the right can to listen to the audio that's picked up by a built-in mic. Whatever you've been listening to will then fade into the background.
Any assessment of audio quality is always a matter of personal preference. That said, there's a handful of sonic indicators that most listeners would agree with.
First, can you clearly identify the instruments and accompanying music even with a strong vocalist dominating the soundstage? In complex pieces like Clair Marlo's It's Just The Motion, the Backbeat Pro kept up with Marlo's strong midrange vocals while giving background instruments equal play.
Next, do the bass tones sound tight and punchy? While this pair of cans tend to play up the lows, it wasn't too overwhelming for most pieces. If the bass gets too low for your liking, you can always tone it down with an equaliser.
Finally, can you sense an airy, expansive soundstage in live recordings? In Mikhail Glinka: Ruslan and Ludmilla Overture, the Backbeat Pro seems to "trap" the sounds between its drivers and did not seem to do too well.
Then again, maybe I'm just nitpicking. All in, at S$379, the Backbeat Pro does offer a compelling package with good sonic qualities and well thought out features that are useful and, for once, not gimmicky.