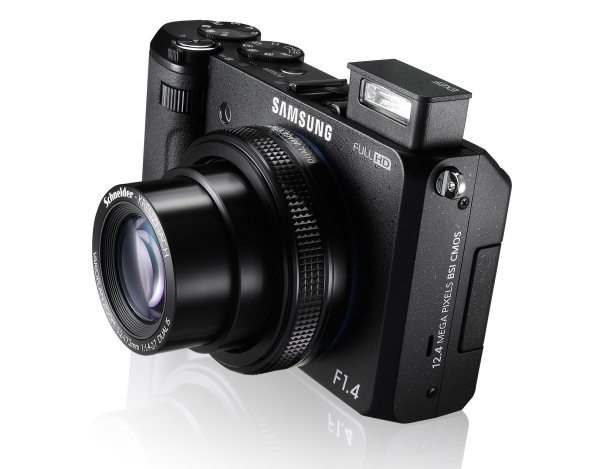 Samsung is slowly but surely growing into its role as a camera maker, and its latest EX2F advanced point-and-shoot is even ahead of the competition in some ways.
The lens, for one, is even faster than the previous EX1F. At f/1.4, this camera will hold up well even in tricky lighting conditions. Even when zoomed in, the smallest the aperture will go is f/2.7, which is still wider than many entry-level DSLR lenses.
The EX2F also features a durable magnesium body, a material more commonly found on DSLR bodies, together with full manual controls and RAW shooting for more advanced photography.
Also a significant upgrade from the EX1F: full HD video capture. Previously, you could only shoot in atrocious VGA-resolution videos in this day and age.
Although the camera comes with an improved 12.4-megapixel sensor, it's still smaller than high-end point-and-shoots such as Canon's G1X or Sony's RX100, which could point to poorer noise performance. Also, in a very general sense, a larger sensor will produce better quality images.
Plus, there's no viewfinder, a disappointing omission that is slightly made up for by the EX2F's swiveling AMOLED screen.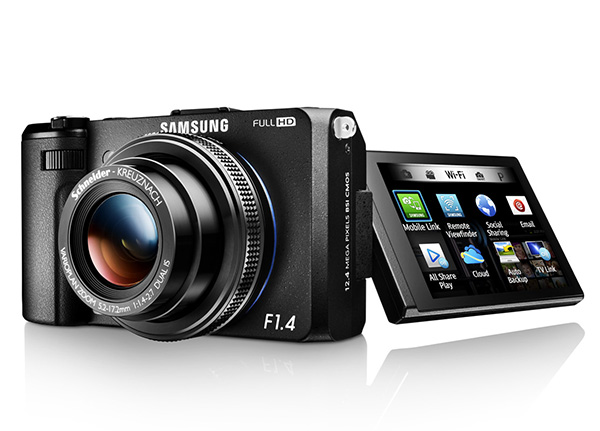 But the most unique selling point of the EX2F which could tilt the scale in its favour is built-in Wi-Fi. You can easily share photos to Twitter or Facebook directly from the camera, and back up your photos to the cloud.
While Samsung is still not known for exceptional cameras, it seems determined to make a mark in that category. The EX2F will be available in August for S$699, rather cheaper than competing cameras in the same range, so it might just convince some users to make the jump.