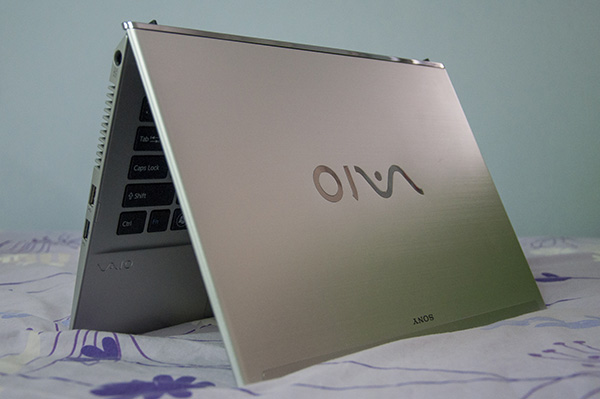 When they turned up late last year, ultrabooks finally issued a belated challenge to the MacBook Air. This means Sony's first official entry into the space – the Vaio T – is even later to the game. Sony's first bona fide ultrabook finally arrived in Singapore this June.
Thankfully, even though its design is similar to the Vaio Z, you don't have to pay through your nose to get one. The Vaio T starts at S$1,299 for both the 11-inch and 13-inch variety, which is relatively cheap, but how does it fare in daily use?
Hardware and design
The Vaio T has the same combination of flatness and angular cut-offs as its S and Z series siblings, and is attractive in a non-flashy way. There's no mistaking the laptop for its curvier competition such as the Asus Zenbook or Dell XPS 13.
But it's not that skinny underneath that elegance, especially when compared to other ultrabooks. In fact, there's practically no difference between the thickness of the Vaio T and the performance-oriented Vaio S, even though the latter comes with more comprehensive specs including discrete graphics and a DVD drive.
On the upside, the extra "fat" gives space for more ports, including VGA, USB, LAN, HDMI ports and a memory card slot.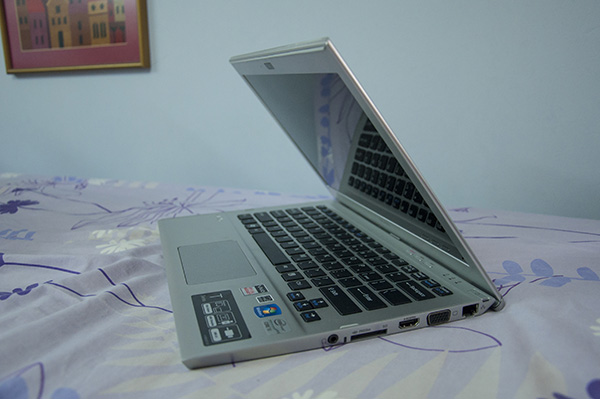 There are no complaints about the Vaio T's performance. Powered by an Ivy Bridge Core i5 chip, the laptop is fast and snappy on day-to-day operations such as word processing and web surfing. It does get a bit hot occasionally, especially if you have a lot of tabs open on the browser.
It wakes up almost instantly when you lift the lid, and the hybrid SSD and HDD drive helps Windows 7 boot up quickly.
The HD webcam packs in Sony's "Exmor" technology which I thought was just a gimmicky brand but it performs surprisingly well even in low light.
The webcam is also used for gesture control. In other words, you can wave your hands to run commands on the PC, instead of using the mouse and keyboard.
Whether you want to do that is another thing though. Unlike with a large desktop PC, your face is quite close to the Vaio T's 13-inch screen, and it doesn't make sense to move away from it just to lift your arm to execute commands that are a key press or mouse click away.
Keyboard, trackpad, display, and sound
I'm also not wowed by the Vaio T's keyboard. I was already unimpressed with the keyboard on the Vaio Z, but the Vaio T's keyboard actually feels even shallower!
With that little travel it's not easy for your fingers to tell the difference between individual keys and this slows down typing noticeably. No typing in the dark too; the Vaio T has no light behind the keyboard.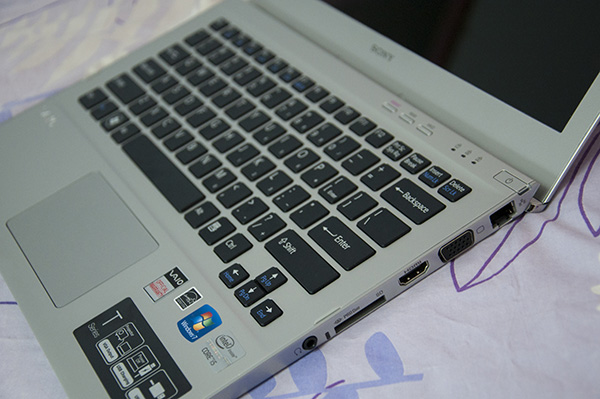 You can probably get used to the keyboard with some practice, but it's frustrating to see Sony neglecting the most important input method on a laptop.
Don't expect the screen to be eye-popping, either. For a company that makes TV, the screen on the Vaio T just isn't up to scratch. Colours look rather washed out and start to disappear once you move to the side of the laptop.
Laptop speakers have never been particularly mind-blowing, and the quality of the music coming out of the Vaio T is no different, so don't have high expectations on the laptop as a multimedia device.
Bottomline
The Vaio T is relatively affordable, and is an adept workhorse. But Sony is already pretty capable at making laptops thin and light, and the Vaio T, although the first to be properly called an ultrabook, ends up fighting with its own Vaio S sibling, which has around the same thickness and weight but better specs.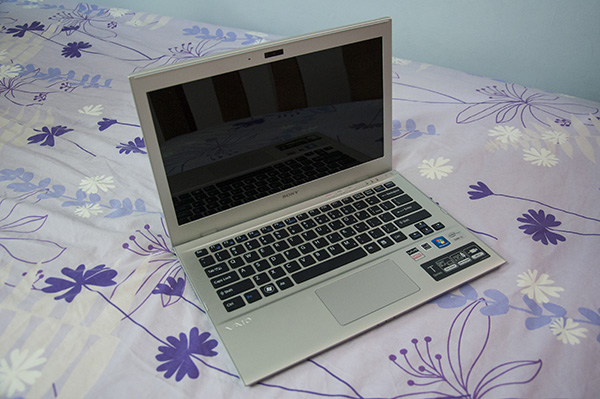 Having said that, it does stand out with its metallic design. It's not as thin as some other ultrabooks nor as light, though the low-ish price might give it an edge over rivals such as Asus.