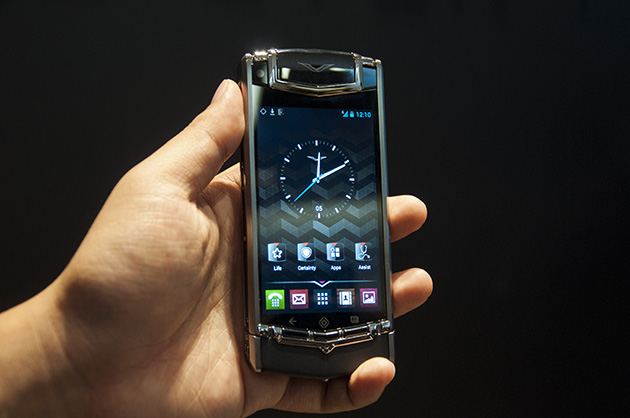 The smartphone we use is as much a statement as it is a tool. It attaches to us and forms part of our identity. That's how we get ever-vigilant fan boys ready to defend their favorite brands while sneering at other people's choices.
And for the not-so-low price of S$13,000, you can be the owner of a phone that reflects your well-padded pockets – the Vertu TI. The TI, which stands for titanium, is a range of Android smartphones that is as luxurious as they come.
Toss out the sleek glass planes of the Xperia Z or the aluminum marvel that is the HTC One. With the TI, you get a strong titanium body, polished ceramic accents and a virtually scratch-proof sapphire crystal screen. For a smoother touch, you also get to choose between supple leather or alligator skin.
If that's not striking enough, the highest-end model comes with 18 carat red gold highlights for a commanding price of S$27,000.
To prove that it's hand-crafted in England, a small back plate that can be popped off is engraved with the signature of its craftsman.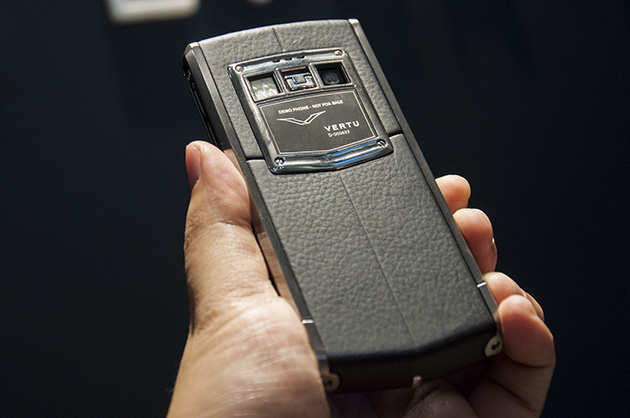 Vertu's phones have usually been regarded as an extravagance by geeks who prefer high-end specs instead of high-end looks.
Thankfully, the TI series is at least modern enough with its upper mid-range specs: a dual-core 1.7 GHz processor powers its Android 4.0 operating system, 1GB of RAM, 64Gb of storage, WiFi, Bluetooth and even NFC.
Its 3.7-inch display, although of a lowly 800 x 480 variety, actually looks pretty nice with good colour.
Software enhancements are subtle, and mostly minor cosmetic additions to make stock Android look more in-line with the Vertu aesthetic.
Technically, the phone is definitely not bleeding edge, but it's also not too bad.
On top of its premium materials, what makes the TI phones unique is the Vertu key – which is, of course, in-laid with a glittering piece of ruby. A press of the key brings up a range exclusive services, including a 24/7 concierge service and curated information, articles, and benefits based on your tastes and current location.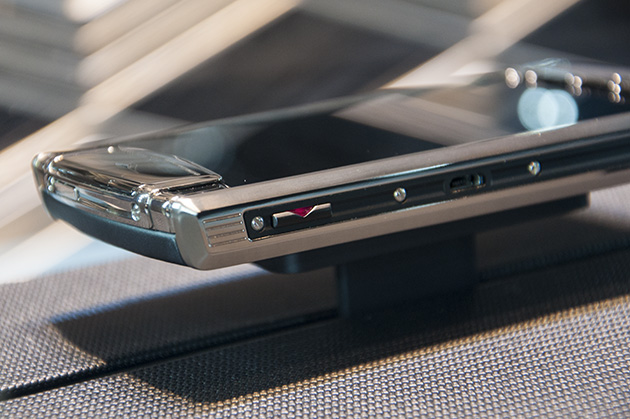 Halfway around the world with no idea which Michelin-starred restaurant to visit first? Looking for clubs and events to check out in a foreign city? Accidentally poured champagne on your TI and don't know what to do next? Get your answers easily through a press of the Vertu key.
Unfortunately, these services are only free for one year, and will cost about US$2,800 per year after that.
As its first Android smartphone, the TI is an important product for Vertu made possible by its freedom from Nokia. There is a market for luxury, and the TI's respectable innards may just convince more people to pony up for one.