Another special day, another spam campaign.
If you've received an e-mail in Russian advertising several online promotions related to International Women's Day, you may have been the target of a spam campaign from Russia.
This particular campaign entices targets with attractive fake offers for great gifts for Valentine's and International Women's Day, according to a recent alert put out by security firm Symantec.
Odd phone numbers are also provided for ordering gift certificates. The spam message can be identified by the subject line "Лучший подарок на 14 февраля и 8 марта" which translates to "Best gift for 14 Feb. and 8 March".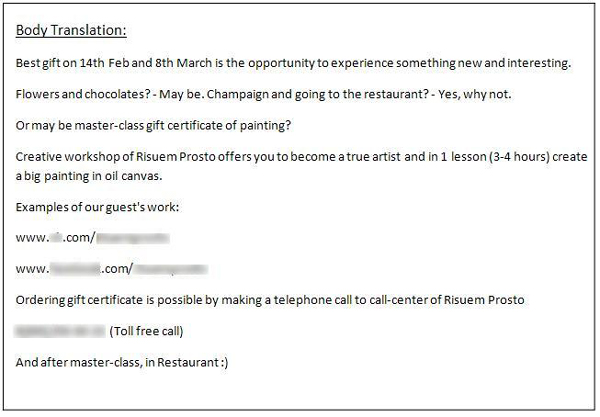 Translation of the spam email advertising fake promotions for International Women's Day
Other related spam campaigns have also tried to entice targets with health products for women, with subject lines such as "Workouts for Women", "Body and Soul women's weight loss" and "Women try to balance fitness, safety".
More information can be found in Symantec's blog post.