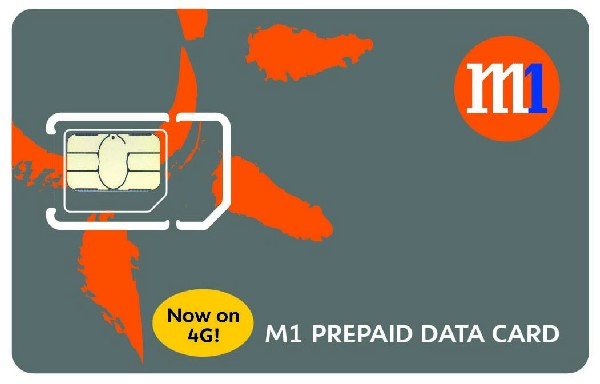 Tablet and PC users who want a pay-as-you-use 4G connection can now buy prepaid cards from M1, which unveiled Singapore's first such service earlier today.
An S$18 micro- or nano-SIM card provides up to 1GB of data for a month, which could translate into hundreds of webpages or just dozens of high-rez videos on YouTube, depending on the content consumed. 
The prepaid service will appeal to those who may want to give M1's islandwide 4G network a try before signing up with a monthly subscription. In comparison, committing to a two-year deal means paying less each month – S$24 for 2GB and S$32 for 5GB.
The new 4G plan will connect at up to 75Mbps, on paper. Typical speeds, however, are between about 10Mbps and 21Mbps, according to the telecom operator.
By being the first to the game, M1 will hope to establish itself as a leader in 4G. In September last year, it had been the first to announce a nationwide 4G service, beating rivals SingTel and StarHub to the game.
Since then, all three telcos have been bringing in 4G phones, such as the Apple iPhone 5 and Samsung Galaxy Note II, and most mid- to high-end phones this year are expected to support faster 4G networks.