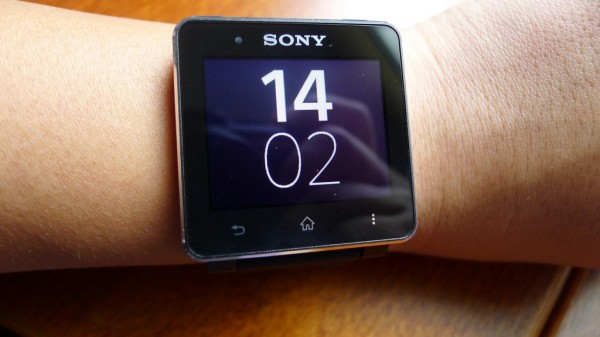 Sometimes, it doesn't pay to go all guns blazing.
If Samsung's Galaxy Gear smart watch is all the hype in recent months, then Sony's SmartWatch 2 is a rather understated, but somewhat more practical, take on wearable computing.

Looks-wise, the SmartWatch 2 is also somewhat more sombre, but in a nice way. It doesn't scream "I'm a geek with the latest cool gadget". To its credit, it feels more like a regular watch with a large face, which is all the rage now with the fashion-conscious.
Framing the 1.6-inch LCD screen is a nice metallic finish that brings a touch of elegance to the aluminium body. It's not a watch you'd mind wearing to a dinner, to be honest.
More practically, the SmartWatch 2 is a sturdy-looking gadget that is also water-resistant (up to IP57) and scratch-resistant. Completing the watch is a silicon wristband that feels comfortable, and is great for workouts because you don't get that sticky feeling.
The SmartWatch 2 feels like it can take the daily wear and tear of a regular watch. Certainly, during the few weeks I tried out the watch, I did not manage to "crash" the Android-like interface or scratch the glass.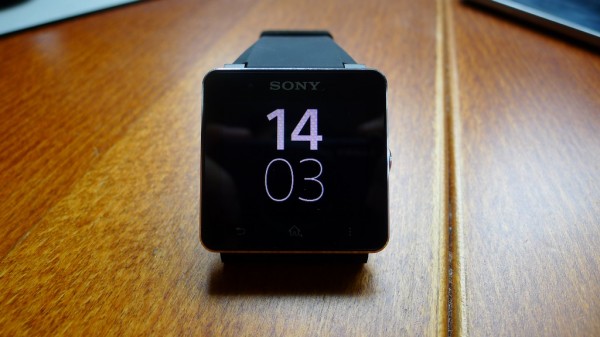 I say "Android-like" because it looks a little like Android, and Sony even has the back/home/context buttons at the bottom of the screen to mimic that, but the SmartWatch 2 doesn't run Android.
Rather, it relies on apps installed on your phone. Essentially, it is like an extension of your phone, showing important parts of the apps you love, say, Runtastic that tracks your runs. Or more regular stuff like your phone calls, SMSes, e-mail messages and many others.
Make no mistake, this is a smart watch that still relies on your phone to do almost all the heavy lifting. If your phone is offline, there are a scarce few apps that will run on the watch itself. You can still see offline Gmail messages, but you'd have to get connected to your phone to get the latest.
This is where the experience can be rather mixed. If first impressions are great when you take the watch out of its box, things get a little strange when you power it on.
The Bluetooth pairing with a phone is simple enough, to be fair. The SmartWatch 2 works with Android phones running version 4.0 and later and has no issue with my Samsung Galaxy S4. This is unlike the Galaxy Gear which works only with selected Samsung devices.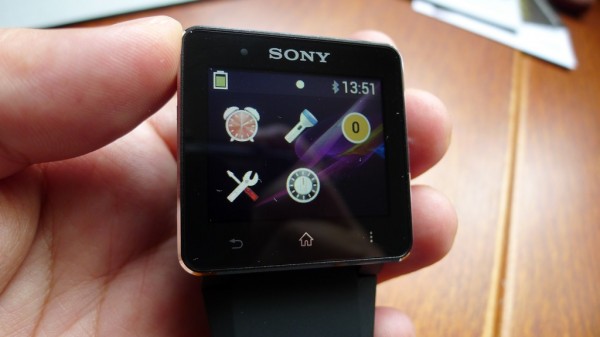 However, Sony offers very little out of the box. The first time you power up, there's almost nothing to do on the watch.
You have to fire up the Sony app on the phone to download SmartWatch 2-friendly apps to get anything done. This includes basics like handling phone calls, reading SMSes and e-mail and controlling the music on your phone.
Some users might prefer a "clean" start without junk software. But seeing how smart watches are rather new things, Sony should perhaps have included the essential stuff so users don't have to go looking for them.
Generally, the apps run without issue. Runtastic, for example, is a great companion for workouts, though you still got to have your phone along for it to work. The SmartWatch 2's 220 x 176 pixels screen is not very high-res or particularly sharp, but it does the job well enough for me.
Certainly, the screen, which usually drains most of the battery on smart devices, is smart enough to go dim within a short few seconds whenever the watch is not used. As a result, the battery life is pretty good. The SmartWatch 2 can go on for a couple of days, at least, before requiring a recharge (Sony claims three to four days).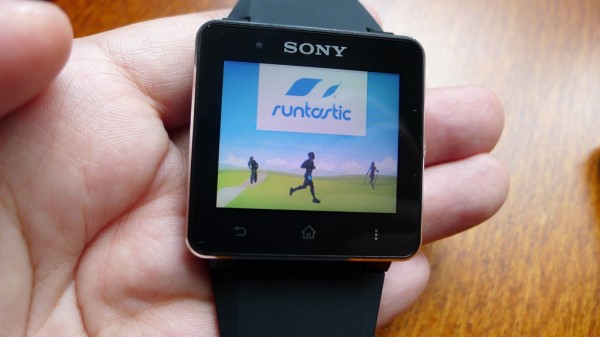 Sony has definitely put out a practical smart watch that you can wear and do all the stuff advertised. I'd say it does better than Samsung's Galaxy Gear in terms of being practical and being more easily acceptable. That's a big part of the game now for these early devices.
No, the SmartWatch 2 doesn't have a camera like Samsung, so you can't snap pictures with your watch. But it impresses with its water-resistant capabilities, lightweight frame and good looks.
Its biggest challenge though is similar to other early efforts at cracking this new wearable computing market. Unlike fitness trackers and sport watches that come with GPS and a whole lot of features built in, devices like the SmartWatch 2 still rely heavily on a phone and are mostly an extension of what you have in your pocket or bag.
Sure, it is useful to receive calls on the wrist when driving, but don't you already have a Bluetooth headset or speaker built into the car? What about receiving e-mails quietly on the wrist? That's handy, yup, but how much more discrete is it to peek at the small screen compared to picking up the phone to do that?
Perhaps as phones get bigger, people might find it a hassle to take them out of a bag or pocket in future. Maybe smart watches can be truly independent devices – see Motorola's old MotoActiv fitness watch – in future while lasting for days before requiring a recharge.
Until then, devices such as Sony's SmartWatch 2, cool devices as they are, will appeal to a small, interested niche of early adopters. To be fair, at least, Sony has priced the SmartWatch 2 right. At S$288, it is something you can try out without burning a hole in the pocket.