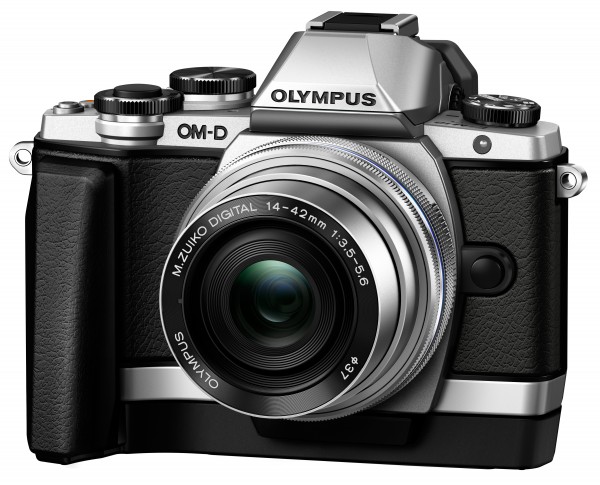 The Olympus OM-D E-M10 with the optional hand grip accessory for better handling of the camera.
The mirrorless camera scene is heating up this February with the introduction of the Olympus OM-D E-M10 mirrorless compact, virtually just hours after the announcement of the Fujifilm X-T1.
Unlike the Fujifilm rival that is designed with the advanced or professional users in mind, the OM-D E-M10 will cater to users who want the technology on the more illustrious Olympus E-M5 and E-M1, but in a smaller compact body.
The E-M10 will sport the same 16-megapixel Live MOS sensor and TruPic VII image processor from its older siblings. That should guarantee the same image quality from this new "super premium small" model.
To help with image capture, the E-M10 promises to incorporate the best of both the E-M1's and E-M5's electronic viewfinders. There's the same 1.15x quick-response with near 100 per cent coverage that will provide a natural view using Olympus' proprietary Cat's Eye Control. This is done by actively raising or lowering the brightness of the viewfinder in different shooting conditions.
For those who love to photograph action shots, the E-M10's 81-point fast Autofocus and 8 frames per second shooting rate would help to ensure the important moment is captured.
The quick launches from two camera companies in such a short span of time show the competitiveness brewing in the mirrorless camera market in the early months of the year.
The price of the E-M10 and also the Fujifilm X-T1 will be closely watched by those looking to upgrade their cameras, given the extremely competitive price point of the full-frame Sony Alpha 7.
Singapore pricing for the E-M10 is yet to be decided until the E-M10, available in both black and silver, arrives at the shops some time in February 2014.